Michael Oher scandal started after he found out that the Tuohys tricked him into being their conservator instead of adopting him.
The Tuohys were using their status of being the conservator of Oher in their favor by monetizing it, all while claiming that he was their "adopted" son.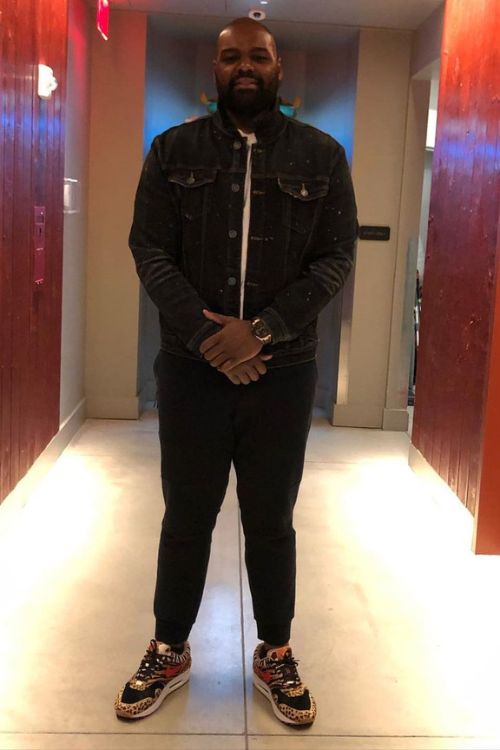 Michael Jerome Oher is a retired American football offensive lineman who spent eight seasons in the National Football League (NFL), mostly with the Baltimore Ravens.
He was born on May 28, 1986, and his name at birth was Williams Jr.
In the 2009 NFL Draft, the Ravens chose him in the first round after he played college football for the University of Mississippi, where he was named a unanimous All-American.
He also was also affiliated with the Carolina Panthers and Tennessee Titans.
He played in Super Bowl XLVII as the starting right tackle for the Ravens and Super Bowl 50 as the starting left tackle for the Panthers.
Currently, he is a motivational speaker and a mental health advocate. Coming from humble beginnings himself, he now tries to help youth find their way in this world.
What Is Michael Oher Scandal?
Oher has recently filed a lawsuit against his foster parents or his conservators, which has started a scandal.
The player claims that Sean and Leigh Anne Tuohy had fabricated the central element of his life story and reaped the benefits that came with it.
Oher has filed a 14-page petition in the probate court of Shelby County, Tennessee. The major claim he has against them is that they never "adopted" him.
The Tuohys tricked Oher into signing papers that he thought were for his adoption.
But he only found it out later that they were papers for Tuohy's "conservatorship" over him.
He goes further to claim that the Tuohys exploited their rights over him as conservators.
The claim is that they were using his name to land monetary deals and fame for their own sakes.
It might be even more infuriating for you to hear that the Tuohys and their children gained millions of dollars in royalties from an Oscar-winning film.
Oher practically got nothing from the movie, which was based on his life.
The legal filing states that the movie paid the Tuohys and their two birth children each $225,000, plus 2.5% of the film's "defined net proceeds."
It was in February of 2023 that Oher realized the conservatorship status he consented to did not make him a member of the Tuohy family.
In fact, it does not even give him any ties to the family.
Now with this legal filing, Oher is hoping to end the Tuohys' power as conservator over him so that he can take back control of his life.
Who Are His Conservators, Sean And Leigh Anne Tuohy?
Oher's conservators are Sean and Leigh Anne Tuohy, who claim that they love him very much.
Sean Tuohy was born and raised in New Orleans, Louisiana. He attended high school at the Isidore Newman School.
Right after completing his schooling, he headed for The University of Mississippi under a basketball scholarship.
The NBA's New Jersey Nets drafted him in 1982, but Tuohy chose to pursue his career overseas.
He later returned home to be with his father during his final days.
Subsequently, Tuohy became a successful entrepreneur building a company that now owns and operates fast-food restaurants.
Leigh Anne Tuohy claims that she is a god-loving Christian. She is a motivational speaker and NY Times best-selling author.
Furthermore, Leigh used to be a cheerleader at the University of Mississippi, and the pair first met at college.
They got married in 1982, and since then, they have had two biological children together and were also looking after Oher as his conservators.
Michael Oher Biological Parents And Family
Oher has a very difficult childhood because his parents were struggling to get their life together.
He was born in Memphis, Tennessee, and was one of the 12 children of his mother, Denise Oher.
Since she was always battling with drug addiction, she had little time for her children.
His mother had drowned herself deep into alcoholism and crack cocaine addiction. Furthermore, Oher's father, Michael Jerome Williams, was no saint himself.
He was always getting in trouble, arrested, and ending up his jail. Due to this, Oher received little attention or discipline during his childhood.
During his first nine years in school, he attended eleven different schools. He even had to repeat the first and second grades as he was constantly moving around.
He then entered foster care at the age of seven and was constantly moving between and living with several foster families and experiencing homelessness.
When Oher was a senior in high school, his father was murdered in jail.
The book "The Blind Side: Evolution of a Game" says that when he finally ended up with the Tuohys, he got a stable home.