Mike Tirico's parents, Donald and Maria Tirico, separated when he was four. Mike doesn't have any connection with his father's side family.
The NBC sportscaster has come under fire in the past when talking about his race. In an interview from 1991, Mike said he wasn't sure whether he was black.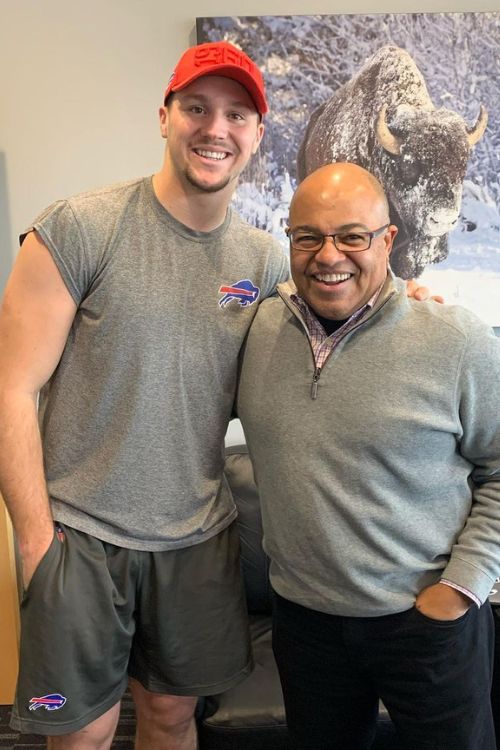 Years later, in an interview with The New York Times, Mike dodged the question related to his personal life and race. He said questions about race in America will never have a satisfactory answer.
Recently, Tirico announced the members of the Pro Football Hall of Fame's class of 2023 and was present in Canton, Ohio, to pay homage to the life of NFL legend Jim Brown.
Mike Tirico Parents Donald, And Maria Tirico
Mike Tirico once said he wasn't even sure his parents, Donald and Maria Tirico, were black. A comment that Tirico said he regrets making in an interview with The New York Times in 2017.
The sportscaster's parents, Donald and Maria, separated when he was four, and since then, he lost contact with his father's side family.
He is the only child of his parents and previously said his father, his father's mother, and his father's sister were all white in the pictures he had seen of them. He also described his mom's relatives as "as white as the refrigerator I am standing in front of right now."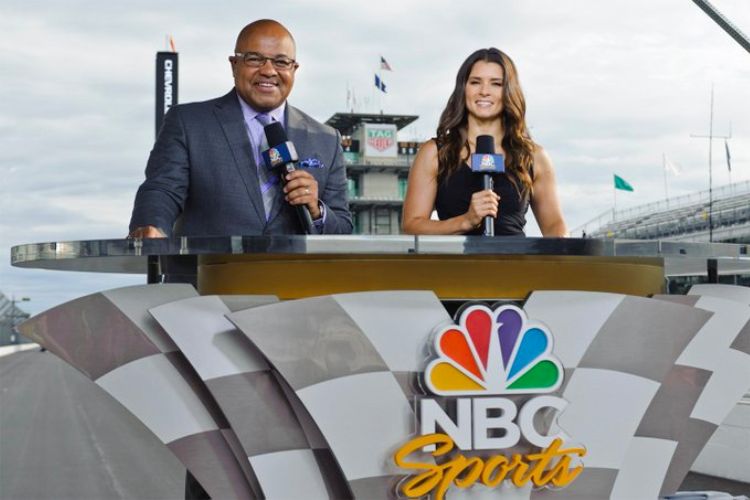 In his 1991 interview, Tirico said people call him black because of his appearance but added he never encourages it. He grew up in a middle-class Italian family in Queens and doesn't believe he is black.
In his interview with the New York Times, Tirico said, "Why do I have to check any box? If we live in a world where we are not supposed to judge, why should anyone care about identifying?"
But it looks like Mike Tirico might have come to terms with his African-American heritage in 2022. During an interview with 105.3 The Fan's Shan & RJ In Dallas, Tirico described his dad as "African-American."
Mike Tirico Wife, Debbie Tirico
Mike and his wife, Debbie Tirico, have been happily married for 32 years. The two are believed to have met during their time at Syracuse University.
At Syracuse University, Debbie was part of the basketball team and a tri-captain of the 1989 team. Debbie went on to graduate with a B.S. magna cum laude in finance from the School of Management.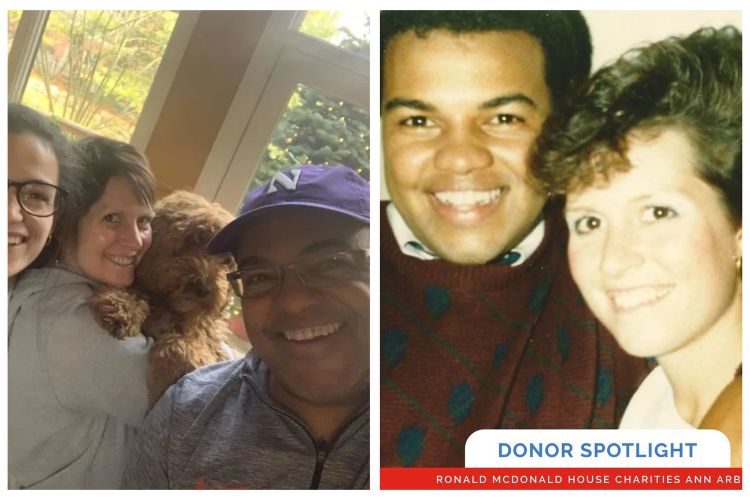 After graduation, Debbie worked at Carrier Corporation and later joined HSB as a Vice President of Business Development. Debbie also later earned an MBA from the Stern School of Business.
The sporty couple is active in supporting non-profit organizations and has supported the Red Shoe Society for several years. Debbie has also served on the RMHCAA's Board of Directors for four years.
Mike And Debbie Are Parents To Two Kids
Mike shares two kids, Camryn and Jordan Tirico, with his wife, Debbie. The two kids of Mike and Debbie have diverse interests, with Camryn also being an athlete.
While at Skyline High School, Camryn was a standout athlete, having collected four varsity letters, four each for golf and basketball and two for soccer.
In 2019, Camryn also delivered a Ted-Talk on The Importance of High School Journalism. The Print Editor-in-chief of The Communicator, Camryn, gave a passionate speech and said journalism doesn't discriminate against a person by age or experience.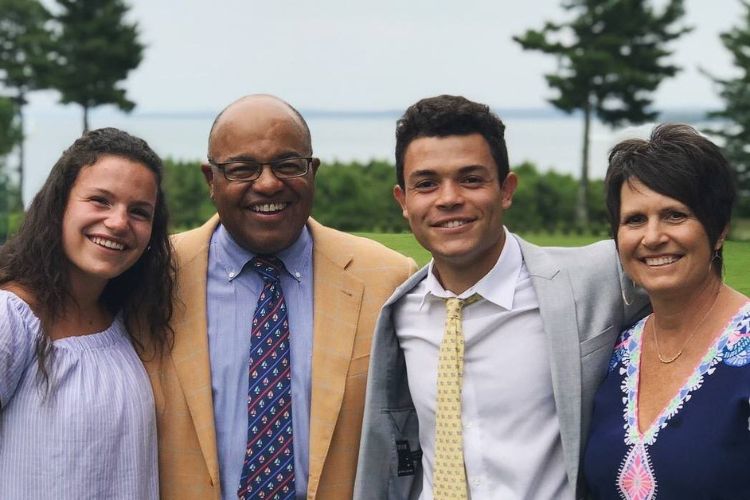 Camryn is pursuing an Economics degree at Northwestern University and will graduate in 2024.
Camryn also has a brother named Jordan Tirico, a Stanford University graduate. Currently, Jordan is a Legislative Intern for the US House of Representatives.
He was previously a Policy Intern at Generation Atomic and an Operations Intern at the United Shore Professional Baseball League. Both Mike's kids have achieved a lot in their careers at a young age.