Miko Grimes is famously known as the NFL wife of Brent Grimes, who holds a strong opinion about the sport. The couple has been married for 13 years and shares a son named Aiden.
Known for her public defense of her husband and trash-talking, Miko Grimes has been nicknamed Amy Schumer of the NFL.
In 2016, she singlehandedly had her husband kicked out of the Dolphins' team, and in the end, it certainly didn't affect her.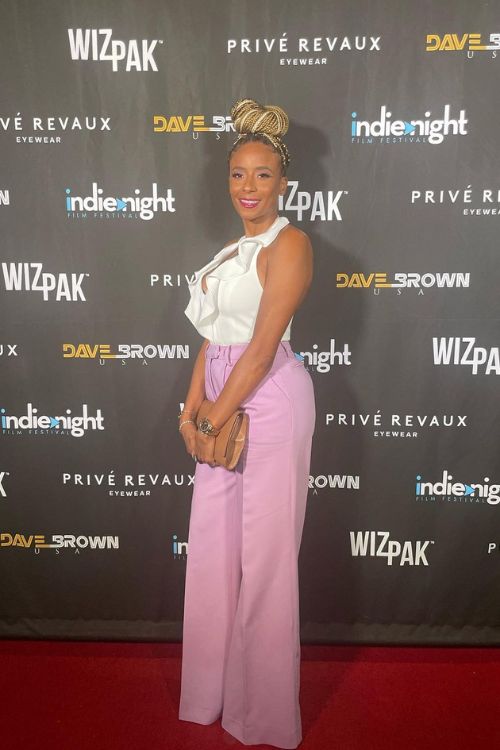 Grimes also faced backlash for being an anti-semite but denied it. The allegation came after she tweeted against the Dolphins' owner hiring Mike Tannenbaum for his religion.
Her husband, Brian Grimes, retired from the NFL in 2018 and had his major stint with the Dolphins, where he had a famous fallout with Ryan Tannehill. Thanks to one of his wife's tweets.
Miko Grimes Wiki
Miko Grimes, 48, was born in St. Louis, Missouri, as Tamiko Grimes.
At age five, Miko moved to Southern California with her mother, who wanted to pursue her chef dream.
Though she loved cooking, Miko was always fascinated by sports. Miko played softball, volleyball, softball, basketball, and ran track at high school.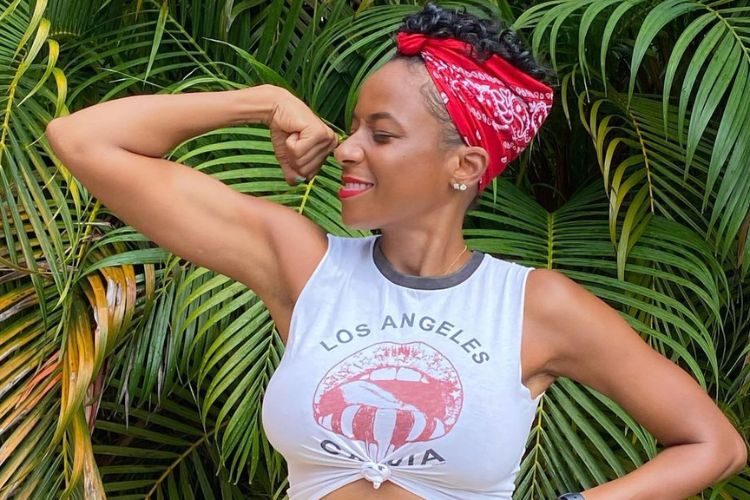 But basketball was the sport she chose to play professionally. She graduated from California State University with a kinesiology and nutritional science degree and later played basketball in four countries.
Miko took her basketball talent to New Zealand, China, Turkey, and Spain and returned to the United States in 2006. She was offered a role by NBATV but passed it on.
Miko's shot to fame came after her marriage to the former NFL star Brent Grimes. The heavy trash-talking and public defending made Miko a feared name on the internet.
Miko And Her Public Defending
In 2015, she sent out a tweet, trash-talking then-Dolphins quarterback Ryan Tannehill. Brent apologized to his teammate, but soon Grimes got cut out of the Dolphins' squad.
Since then, her trash-talking gained popularity and didn't stop until her husband retired from the sport.
She previously ran a podcast called iheartMiko, with its last episode airing in September 2020.
In 2021, Grimes directed a short film titled H.O.E (Happiness Over Everything) and also starred in it.
She has a following of 80.4K on Instagram, where she shares workout videos and her day-to-day personal life experiences.
Miko And Brent Grimes Share A Son
Miko and Brent Grimes's love story doesn't involve love at first sight. The former was a shy guy, and the latter was an outspoken and carefree woman.
It was through his basketball skills that Brent was able to impress his wife. The couple tied the knot on May 23, 2010, and have since gone through many ups and downs together.
In 2016, many accused Miko of sabotaging her husband's career after her tweets got him cut from the Dolphins' squad. But she said it was always the goal.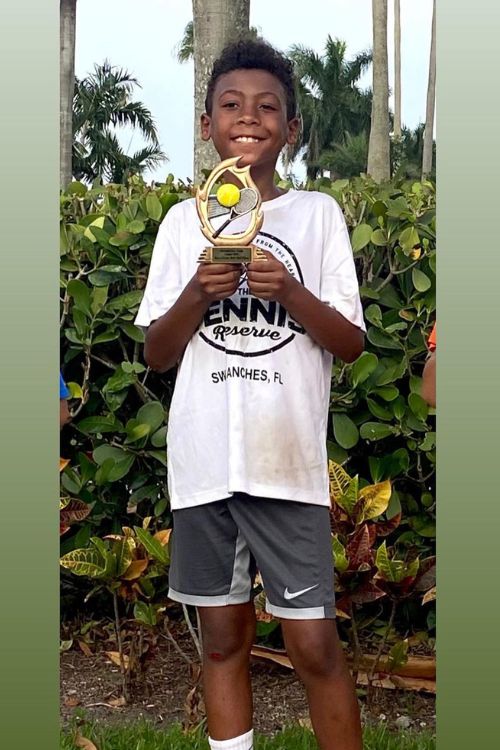 The former Buccaneers also hasn't backed down from supporting his wife. He has always said it's her opinion and is allowed to say it.
The couple's son, Aiden Grimes, was born on October 2, 2010, a few months after their wedding. The only child of Brent and Miko is interested in tennis and has previously played in USTA Tournament.
Aiden has previously stated he doesn't like playing football but has shown a love for basketball. Miko has shared several pictures of her son and appreciation posts for him on her Instagram handle.