The internet is buzzing with rumors of Russian bridge player Mila Antonova and tech billionaire Bill Gates's affair. This article will reveal everything about Mila Antonova.
In a YouTube video from 2010, Mila Antonova was shown giving a presentation about the card game bridge and also talked about meeting Bill Gates at the tournament, showing a picture of them together.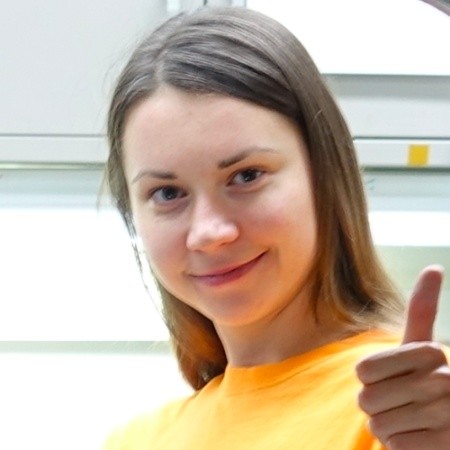 This suggests that they had some interaction during that time. She mentioned that 'I didn't beat him, but I tried to kick him with my leg.'
The affair between Antonova and Gates allegedly took place around 2010, when he was still married to his ex-wife, Melinda Gates.
Who Is Mila Antonova? Age And Wiki
Mila Antonova is an entrepreneur, teacher, and skilled bridge player from Russia who had an American Contract Bridge League (ACBL) ranking of Bronze Life Master.
Mila is residing in Palo Alto, California, and is currently working as a software engineer. She has expertise in full-stack software engineering specializing in Python and JavaScript web development.
According to her LinkedIn profile, which is currently unavailable, she is working in a company called "Beyond Pricing."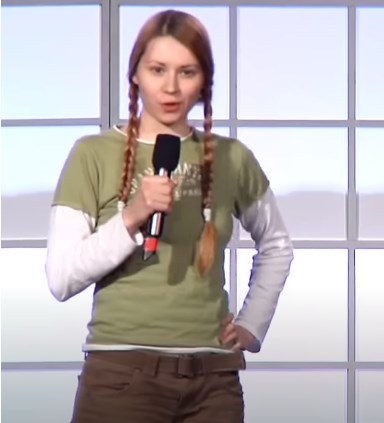 It was also reported that Gates met Antonova at a bridge tournament in 2010 when he was 55 years old and she was in her 20s. Taking the figure into account, Mila must be in her 30s.
Alongside her entrepreneurial pursuits, Antonova has excelled as a bridge player and shares her expertise by teaching others.
Her passion for bridge has not only contributed to her language skills but has also influenced her career path. In fact, she learned to speak English through her involvement in the sport.
Mila has a Twitter account under the username @BridgeUnion, but she hasn't posted since 2019.
Jeffrey Epstein Threatened Bill Gates Of Affair With Mila Antonova
According to a recent report, Jeffrey Epstein, the convicted pedophile who died in 2019, used his knowledge of Bill Gates' alleged affair with Mila Antonova to threaten the Microsoft billionaire.
Epstein supposedly wanted Gates to invest in a multibillion-dollar charitable fund in 2013, but Gates declined.
Later, Epstein sent Gates an email implying that he was aware of Gates' affair with Antonova and suggested that he could reveal the infidelity.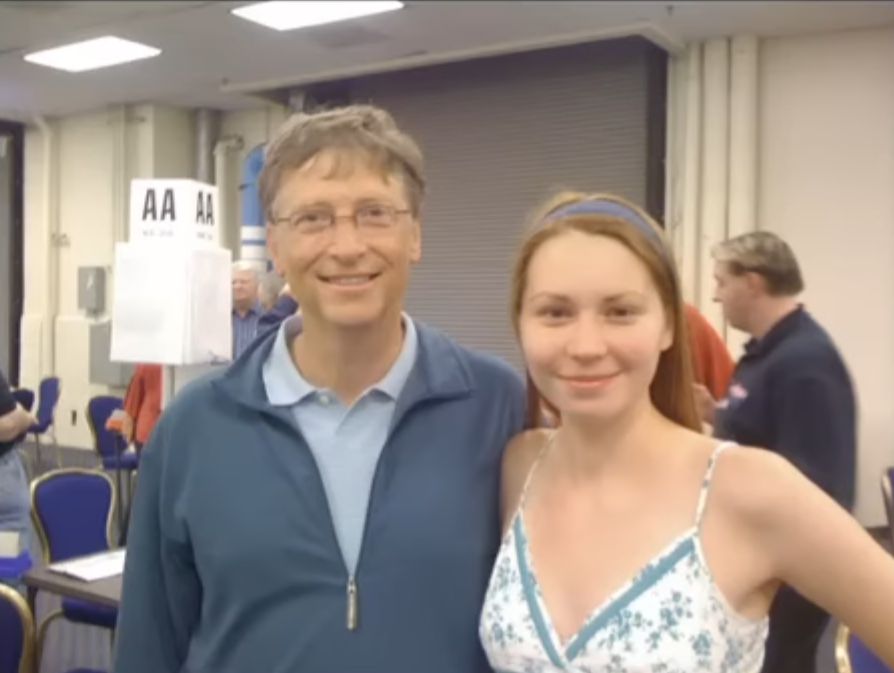 Epstein reportedly met Antonova around 2013 when she was seeking funding for an online bridge platform, and although he didn't finance the project, he paid for her attendance at a software coding school.
The alleged threat concerning the affair was said to have occurred in 2017 when Epstein wrote to Gates, requesting funds for Antonova's coding school and using a tone that indicated he knew about the affair and could expose it.
Mila Antonova Met With Jeffrey Epstein In 2013
In 2013, Mila Antonova was introduced to Jeffrey Epstein by Boris Nikolic, an advisor to Bill Gates. The purpose of the meeting was to assist Antonova in raising funds for her online bridge business, named "BridgePlanet."
Her goal was to secure $500,000 to support the venture, which aimed to promote Bridge by offering high-quality tutorials for players of all skill levels.
However, she was unable to secure the necessary funding for BridgePlanet.
Consequently, Antonova shifted her focus towards becoming a software developer, and Epstein agreed to cover the costs of her education.
Mila has not provided a comment in response to a request for clarification or a statement on the matter.