Top 10 Best NBA Players Of All Time!! The list is endless, controversial, and versatile, including historical players like Tim Duncan and Kobe Bryant.
In his 20th NBA season, LeBron nailed a 21-foot shot late against the Oklahoma City Thunder by breaking Kareem Abdul-Jabbar's record of 38,387 points on February 8, 2023.
There are no specific criteria for calling one the greatest. Every analyst, player, coach, and fan has their own opinion.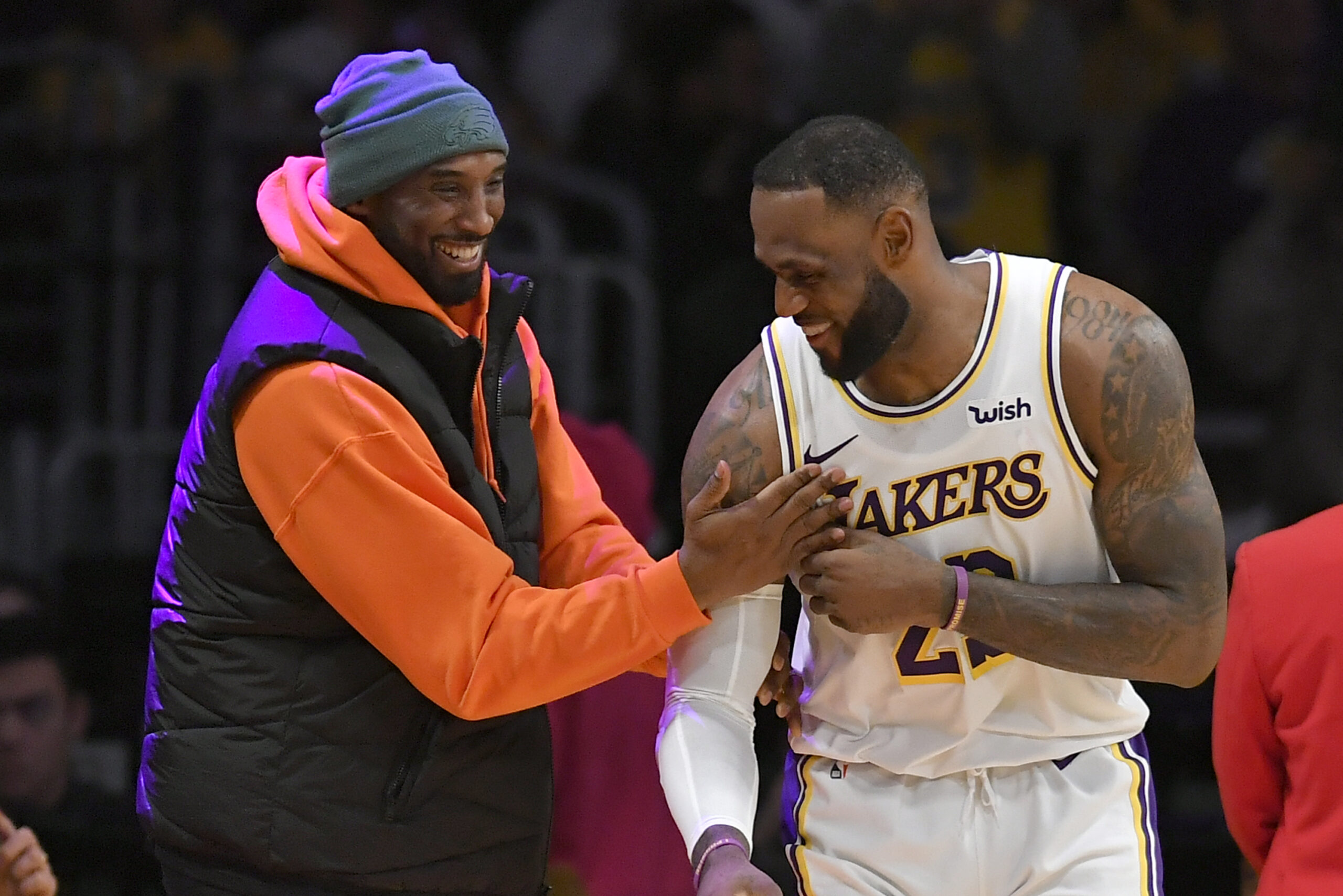 In NBA, 4374 players have at least played one game. So, it's not a joke to be part of the world's biggest basketball league. Similarly, to be in the conservation of the greatest is similar to being part of the exclusive club.
No disrespect to players who didn't make it into the top 10. Let's look at who takes the crown of the greatest.
Quick Overview
| | |
| --- | --- |
| Players | Last Played For |
| 1. Michael Jordan | Washington Wizards |
| 2. LeBron James | Los Angeles Lakers (Still Active) |
| 3. Kareem Abdul Jabbar | Los Angeles Lakers |
| 4. Magic Johnson | Magic Great Danes |
| 5. Kobe Bryant | Los Angeles Lakers |
| 6. Wilt Chamberlain | Los Angeles Lakers |
| 7. Bill Russell | Boston Celtics |
| 8. Larry Bird | Boston Celtics |
| 9. Shaquille O'Neal | Boston Celtics |
| 10. Tim Duncan | San Antonio Spurs |
Top 10 Best NBA Players Of All Time
Using references from famous and reliable sports channels and websites like ESPN, Complex, Bleacher Report, and Clutch Points, here is our top 10 basketball players list.
10. Tim Duncan
Tim Duncan, probably the most incredible power forward of all time, takes the number 10 spot on our list.
Duncan, known as the "The Big Fundamental," ruled both ends of the floor for 20 years with his textbook basketball skills like midrange bank jump shot and perfect positioning in the defense.
Throughout his NBA career, he played for one team, San Antonio Spurs. Duncan led them to 5 NBA titles and 1,001 wins in the regular season, most by the player with one single team in NBA.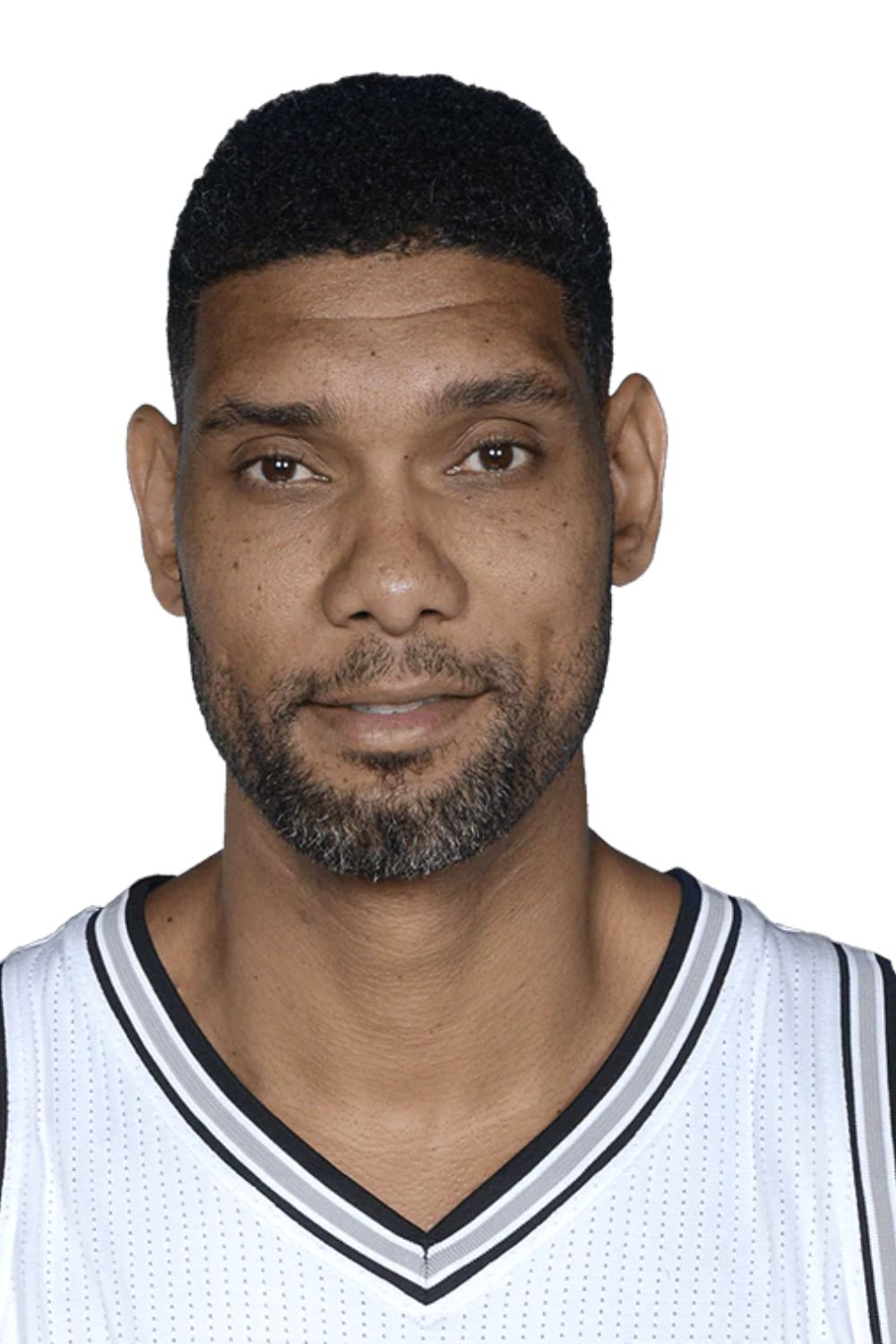 Likewise, personal accolades in his resume include 15x All-star, 2x NBA MVP, and 3x Finals MVP. Similarly, he is the only NBA player selected in the All-NBA and All-Defensive teams for 13 successive years (1997 to 2010).
After retiring from his NBA, Duncan became assistant coach of the Spurs for the 2019-2020 season and left on November 12, 2020.
On May 17, 2021, Duncan was inducted into the Naismith Memorial Basketball Hall of Fame.
9.
Shaquille O'Neal
Only one thing the perfectly describes Shaquille O'Neal is dominant; with his 2.15 m height and 300 lb, his raw strength, speed, explosiveness, and skills dominated the opposition.
Shaq was dominant at every end of the floor in scoring, rebound, block, a low post, and fast-break over 2 decades of his career.
His signature post move, called the doorstep spin move, bullied players on the court.
After joining the Lakers in free agency, Shaq formed one of the deadliest NBA duos with Kobe Bryant.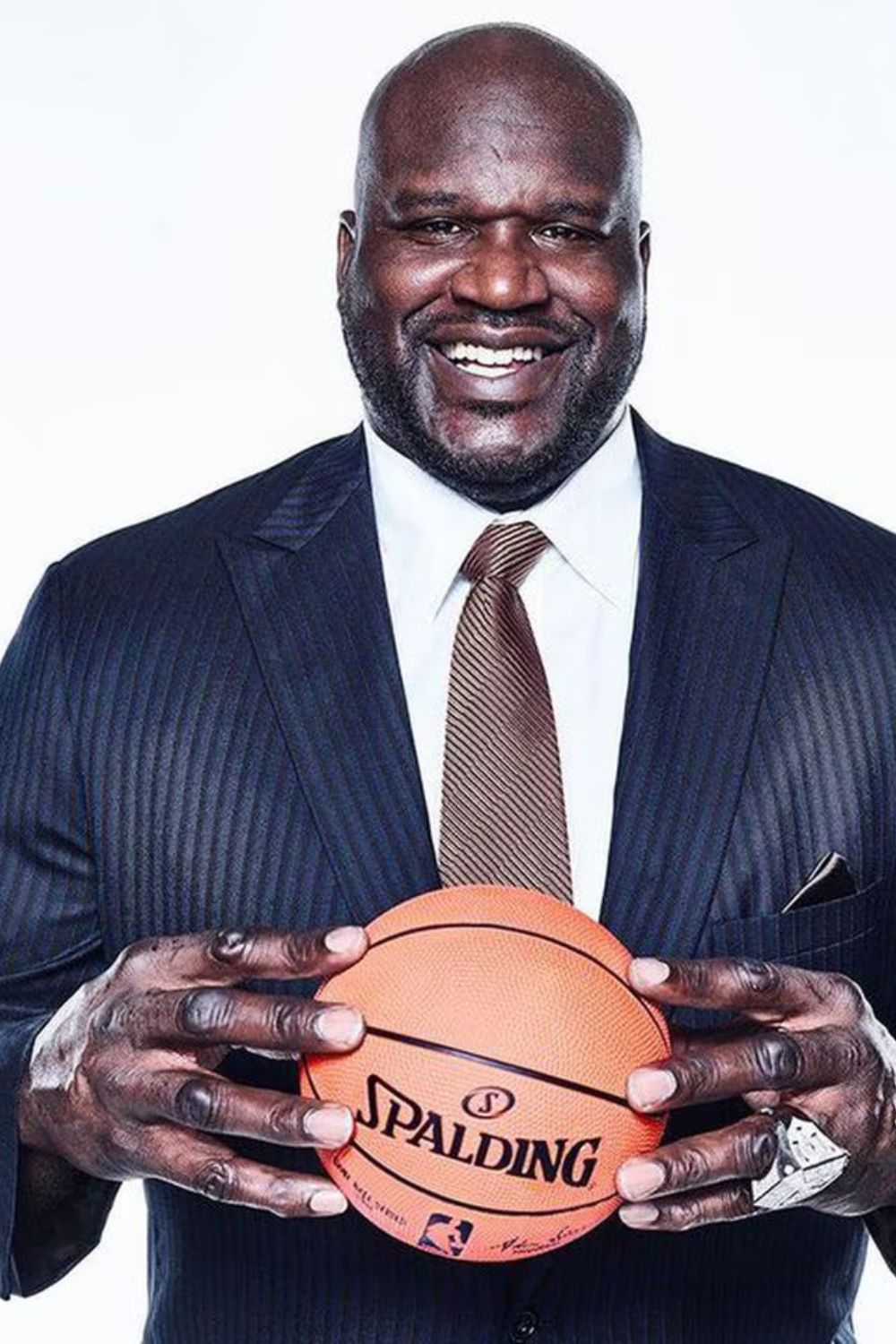 They won three successive titles from 2000 to 2002, where Shaq claimed every Finals MVP award.
In 2000, Shaq became the third player to claim league MVP, finals MVP, and all-star MVP in the same season.
Later, in 2007 he captured his fourth NBA ring. Likewise, he is also 15 times NBA All-Star and was named to eight All-NBA First team.
In 2016, Shaq was enshrined in the Naismith Memorial Basketball Hall of Fame.
After his flourishing NBA career, Shaq, in 2023, is busy with his podcast, "The Big Podcast With Shaq."
8. Larry Bird
Next on our list of the 'best NBA players' is Larry Bird, often considered the greatest Celtics player and small forward of all time.
He is one of the most admired players in the NBA due to his smartness, competitiveness, and ability to perform anything on the floor.
Bird is well known for his excellent passing and defensive ability.
He was one of the first players to take full advantage of newly formed 3-pointers.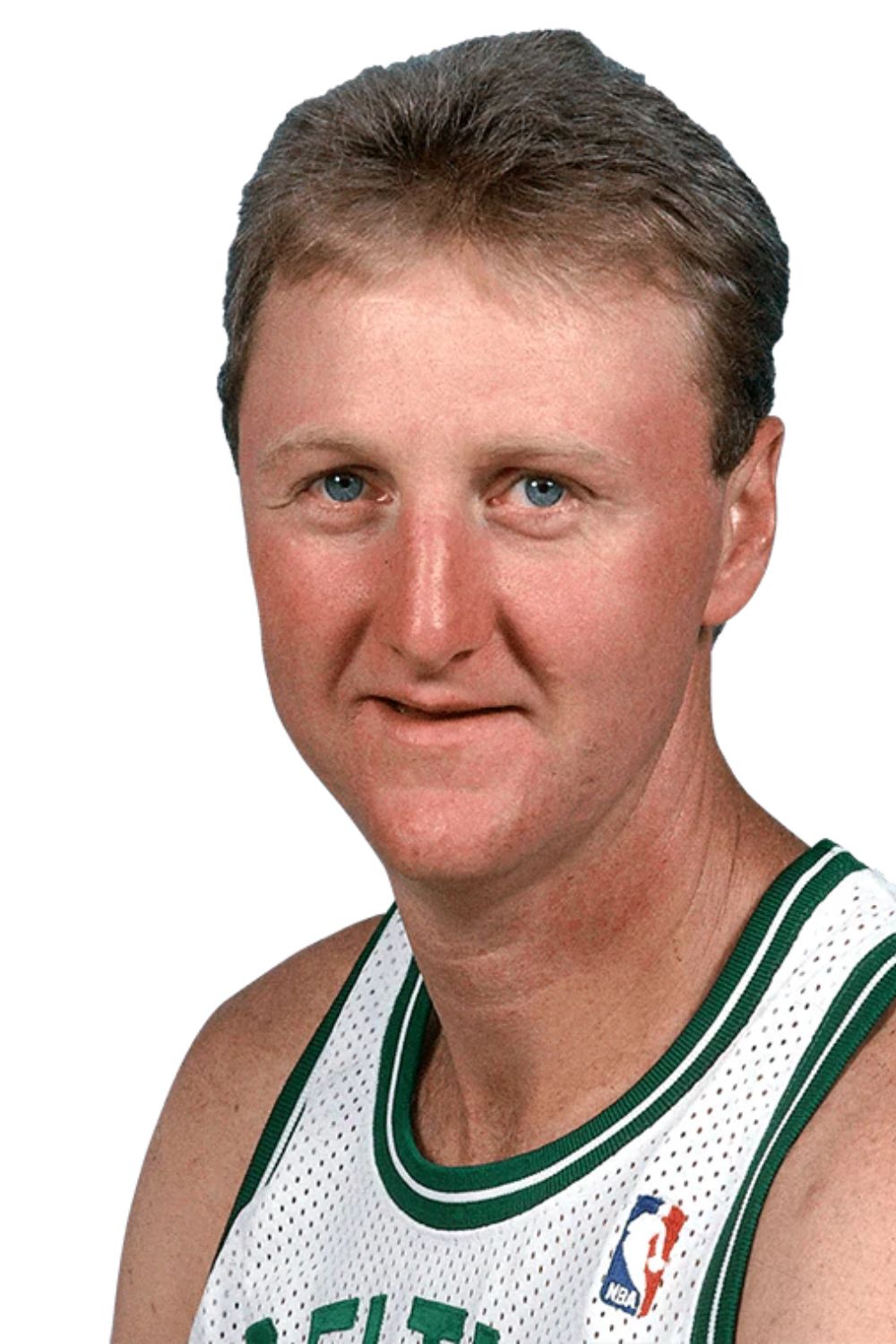 Besides his playing style, Bird dominated opposition players with his confidence and swagger.
In his 13 years, Bird led Celtics to 3 NBA titles. He also won league MVP for 3 consecutive years, which only Bill Russell and Wilt Chamberlian have managed to achieve.
Bird has 2 final MVPs, was named to 12 NBA All-star, and 9 All-NBA First Team selections.
In 1998, Bird was inducted into the Naismith Memorial Basketball Hall of Fame. Later, in 2010 as a "Dream Team" member, he was seated again in the Hall of Fame.
After resigning from his head coaching position at the end of the 2000 season.
Larry stayed with the Pacers as an advisor and continued serving until July 2022; he stepped back from maintaining an active role with the Indiana Pacers.
7. Bill Russell
Bill Russell was one of the most successful players in NBA. He won 11 NBA titles in 13 seasons as a player and coach.
Russell raised the NBA defensive play bar to a new height due to his shot-blocking ability and man-to-man defense during his playing time.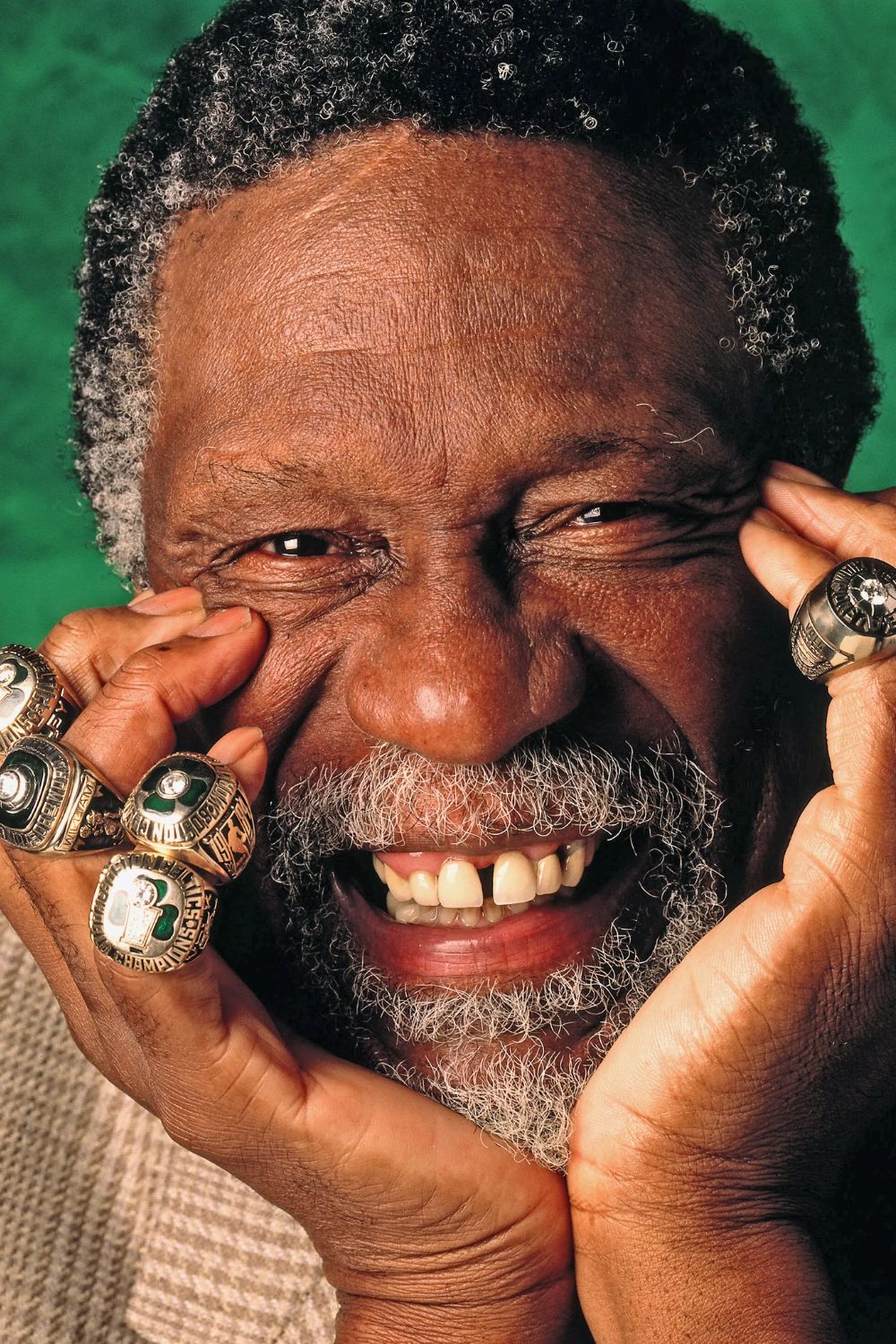 Had a defensive player of the year existed in the 1960s, Russell would probably have won all of it in his 13 years as an NBA player.
He was the first player to achieve 20 RPGs in his 10 out of 13 seasons.
Besides 11 NBA titles (1957, 1959–1966, 1968, 1969), Russell won 5 MVP awards (1957, 1959–1966, 1968, 1969), named to 12 NBA All-Star (1958–1969), and 3 All-NBA First Team (1959, 1963, 1965.)
In 1975, Russell was enshrined in the Naismith Memorial Basketball Hall of Fame.
In 2017, after receiving Life Time Achievement Award, he pointed at Shaq, Robinson, Kareem, Mourning, and Mutombo and said, "I would kick your ass."
Russell died on July 31, 2022, at 88, in his Mercer Island, Washington, home.
6. Wilt Chamberlain
Next on the list is the late Wilt Chamberlian. His numbers throughout the NBA career was legendary. For instance, in the 1961-62 NBA season, he averaged 50.4 PPG, which no player to date has achieved.
Likewise, in the same season, on March 2, 1962, Chamberlian scored 100 points against New York Knick's highest-ever scored by any NBA player in a single game.
He won scoring titles 7 times, rebounding titles 11 times, and durability titles once in his career.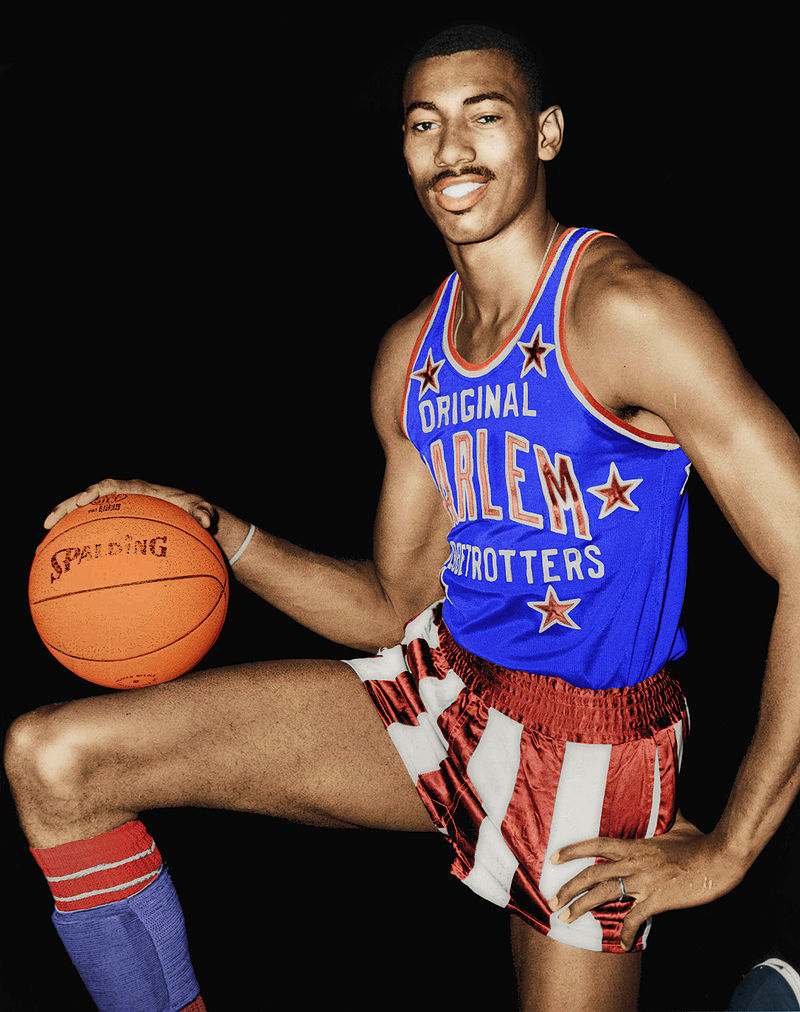 Talking about it, Wilt is responsible for many NBA rule changes like offensive goaltending, extending the lane, and revising regulations regarding free throws and inbounding.
Bird and Magic revitalized the NBA and the rivalry between the Celtics and Lakers.
In 1967, Chamberlian won one of his two championships playing for the 76ers, and later, in 1972, playing for the Lakers.
Besides that, he won 4 MVPs. Chamberlain was named to 13x All-Star, 7 All-NBA First team, and was 1980 Rookie of the Year.
In 1978, Chamberlian was inducted into the Naismith Memorial Basketball Hall of Fame.
Sadly, on October 12, 1999, basketball legend died at 63 due to congestive heart failure.
5. Kobe Bryant
Late Kobe Bryant is dubbed the most outstanding Laker of all time playing 20 years of his career. He is an inspirational figure in the sporting world.
Bryant's "Mamba Mentality" helped him accomplish everything in his career, and he deserves every right to be in the GOAT debate.
Pairing with Shaquille O'Neal, Kobe led the Lakers to 3 peat from 2000 to 2002. Later, in 2006 and 2007, he won the scoring title.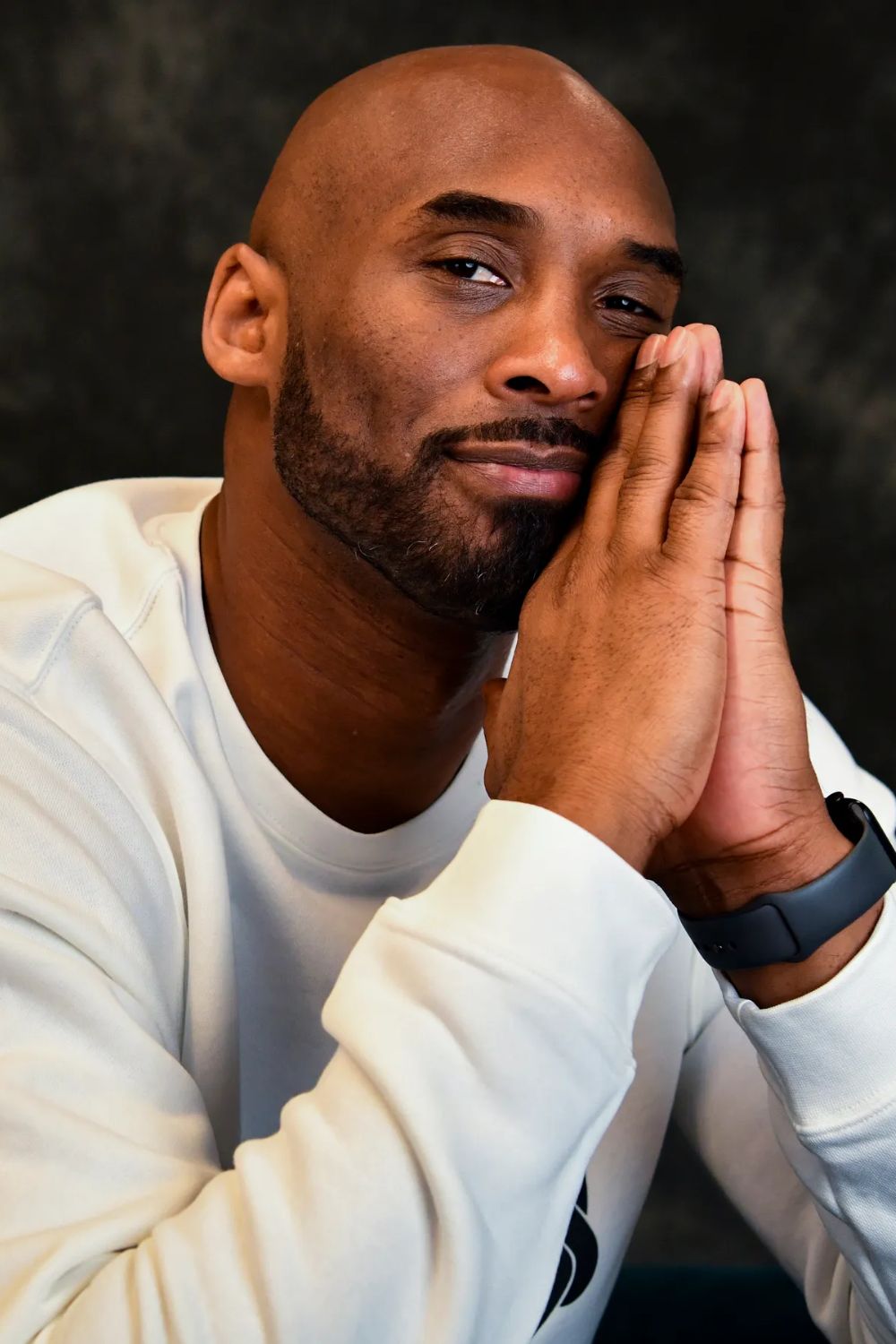 Kobe ranks fourth among all-time NBA leading scorers with 33,643 career points. In the 2005-06 season, he was the league's leader with the highest points average with 35.4 PPG.
In 2006, against the Raptors, Kobe scored 81 points second-highest in a single game. Likewise, in his last game he dropped 60 points against the Jazz, the most in the previous game by any player.
True MVP Of The Game
In 2008, Kobe won his career's first and only MVP award. Later, in 2008, he led the USA "Redeem Team" to the gold medal in Beijing Olympics and another gold in London Olympics.
In 2008 and 2009, Bryant led the Lakers to back to the back championship and was named Finals MVP both years.
In 2021, Kobe Bryant was inducted into the Naismith Memorial Basketball Hall of Fame.
On January 26, 2020, 41 years old Kobe Bryant, alongside his daughter Gianna and six family friends, and the pilot died in a helicopter crash.
Later, to honor Bryant, NBA changed the All-Star MVP name to Kobe All-Star MVP in 2020. That's a fitting tribute to a record consecutive 18-time all-star starter and joint 4 times all-star MVP.
In 2023, a rare Kobe Bryant jersey (No. 24) sold for $5.8 million, which he wore in the 2008 playoffs.
According to CNN, the auction house statement marks it as the most valuable Bryant's memorabilia ever sold at an auction.
4. Magic Johnson
Many NBA fans worldwide love Magic Johnson's trademark smile and passion for basketball.
He is probably the best player in the NBA, and his legacy backs the facts.
As a 2.05 m guard, he is ranked third all-time triple-double with 138.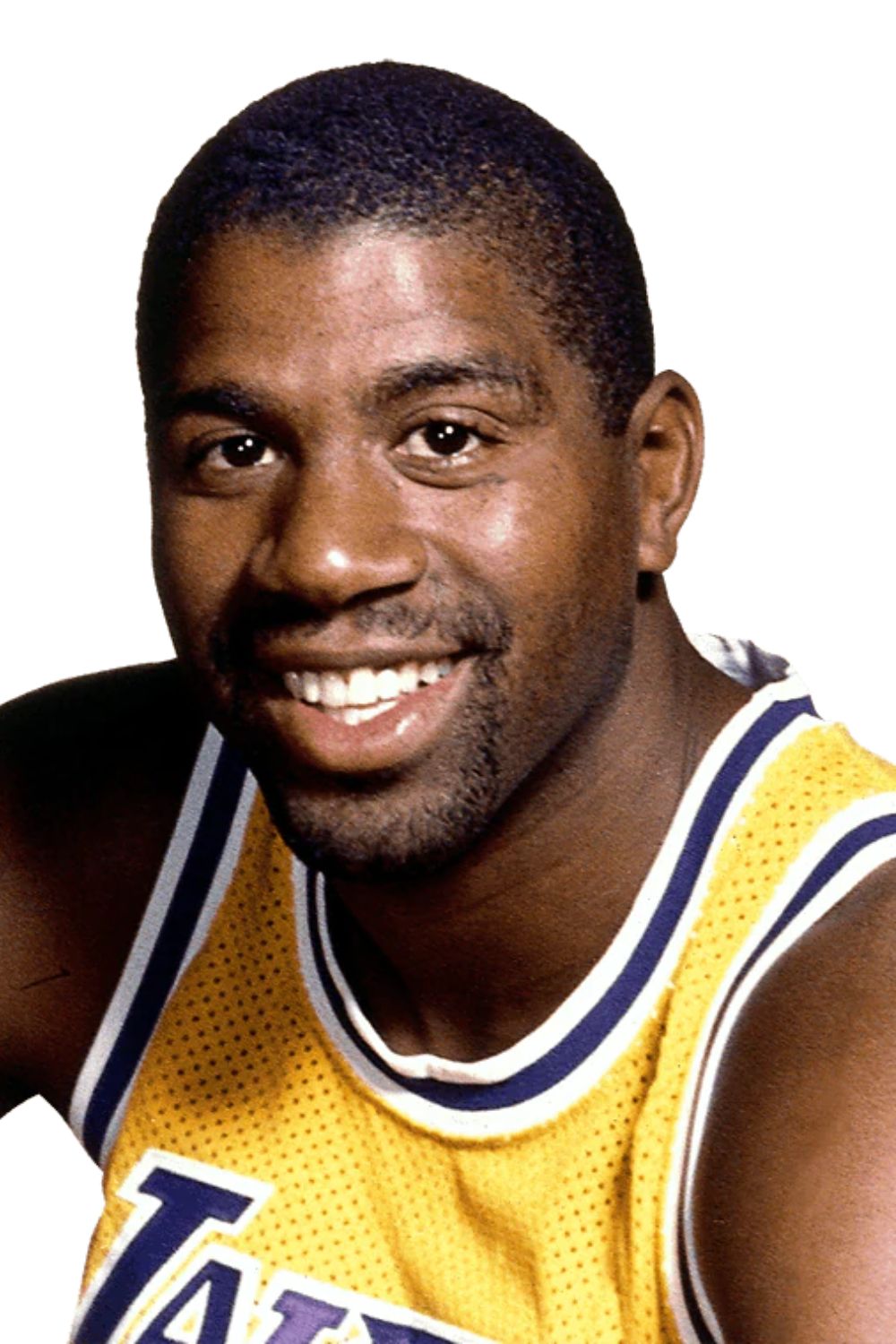 Without Magic Johnson, there would not have been"Showtime" Lakers. Fast breaks and no-look passing alley-oops took Lakers basketball to the next level.
His rivalry with Larry Bird took NBA to the height where it is now.
One of the most memorable games was replacing the injured Abdul-Jabbar in Game 6 of the NBA finals during their rookie season.
Magic started as a center and played all positions, registering 42 points, 15 rebounds, and 7 assists.
After that, he won his first NBA championship and finals MVP. Later, Magic went on to win 4 more NBA titles and 3 Finals MVPs in his career.
Besides, Magic has been league MVP 3 times, named to 12 NBA All-Star, and 9 times All NBA First Team honor.
Due to HIV, Magic prematurely retired at 32 in 1991. He returned in the 1992 Olympics to form the most outstanding basketball team, "The Dream Team."
Magic Johnson is a two-time Basketball Hall of Fame inductee for his individual career in 2002 and as a "Dream Team" member in 2010.
3. Kareem Abdul-Jabbar
Onto the final 3, Kareem Abdul-Jabbar ranks third on our list of best NBA players of all time.
He is one of the players whose career stats and achievements are one of the greatest.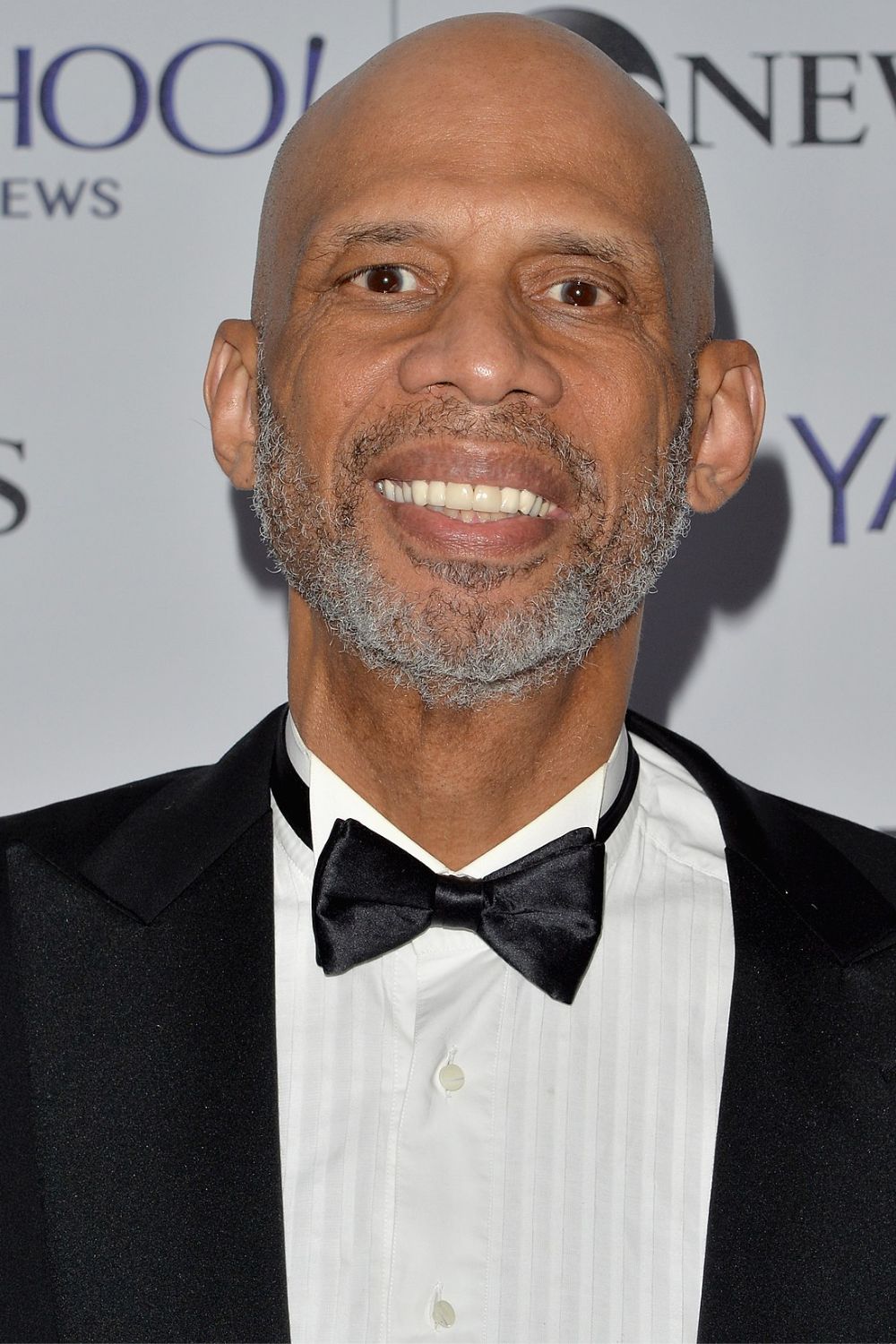 Kareem Abdul Jabbar was the leading scorer in the history of the NBA, with 38,387 points in 20 seasons, until LeBron James broke the record on February 7, 2023.
James scored 38 points for a new NBA record of 38,390 points on a 130-133 loss against the Thunders, making Kareem #2 all-time scorer.
NBA All-Star
He is 19 times NBA All-star, most in NBA history.
After signing for the Lakers, Abdul-Jabbar became a "Showtime" Lakers captain, leading the team to 5 titles in 14 seasons.
It's impossible to talk about Abdul-Jabbar without mentioning his signature shot, skyhook. Probably, his unblockable shot made him score many points.
He credits Bruce Lee for teaching him martial arts discipline and spirituality, helping him play in the NBA for 2 decades with quite a few injuries.
Later, in 1995, Abdul-Jabbar was inducted into the Naismith Basketball Hall of Fame.
2. LeBron James
Onto his 20th season in the NBA, LeBron James has not slowed down since making his debut.
Whenever there is a debate about a GOAT, one name is King James.
Although ranked second in our list by the end of his career, James may take the number 1 spot. Talking about his accolades and resume, one can write a whole book of 200 pages.
LeBron joined Miami Heat in 2010 to form BIG 3 alongside Dwayne Wade and Chris Bosh after winning back-to-back MVPs.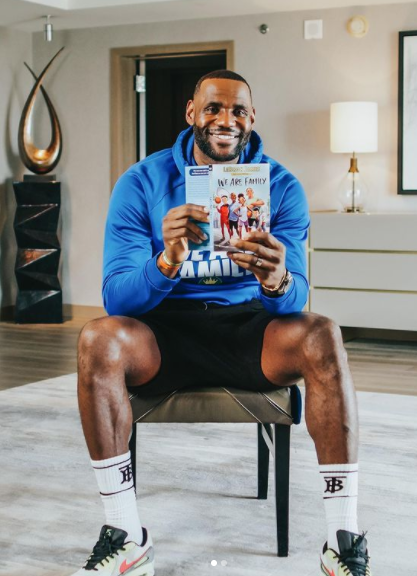 Later, he captured 2 NBA titles, 2 Finals MVPs, and 2 league MVPs in the Heat.
In the 2016 NBA Finals, LeBron James' consecutive 41 points game and chase-down block in deciding Game 7 helped Cavaliers complete a historic 3-1 comeback against the Warriors.
Before joining the Lakers in 2018, LeBron appeared in 9 consecutive finals. After missing out on his first season, he again claimed the NBA ring and Finals MVP the following season.
LeBron already holds the record for 16 All-NBA team selections. He is also a 17-time All-Star and 3-time NBA All-Star MVP.
Similarly, LeBron is the top scorer in a playoff with 7,631 points and ranks first in the all-time point leaders list.
In his 20th NBA season, the Lakers star made history.
He nailed a 21-foot shot late against the Oklahoma City Thunder by beating Kareem Abdul-Jabbar's 39-year record of 38,387 points on February 8, 2023.
1. Michael Jordan
The greatest player ever to play basketball is Michael Jordan. Jordan is the name that comes to mind when basketball comes.
Jordan's brilliance set a standard for future-generation players in the league.
After winning his first NBA championship, his journey toward being the greatest began. After, with two 3 peats and 6 Finals MVPs, there is no denying why he is the GOAT.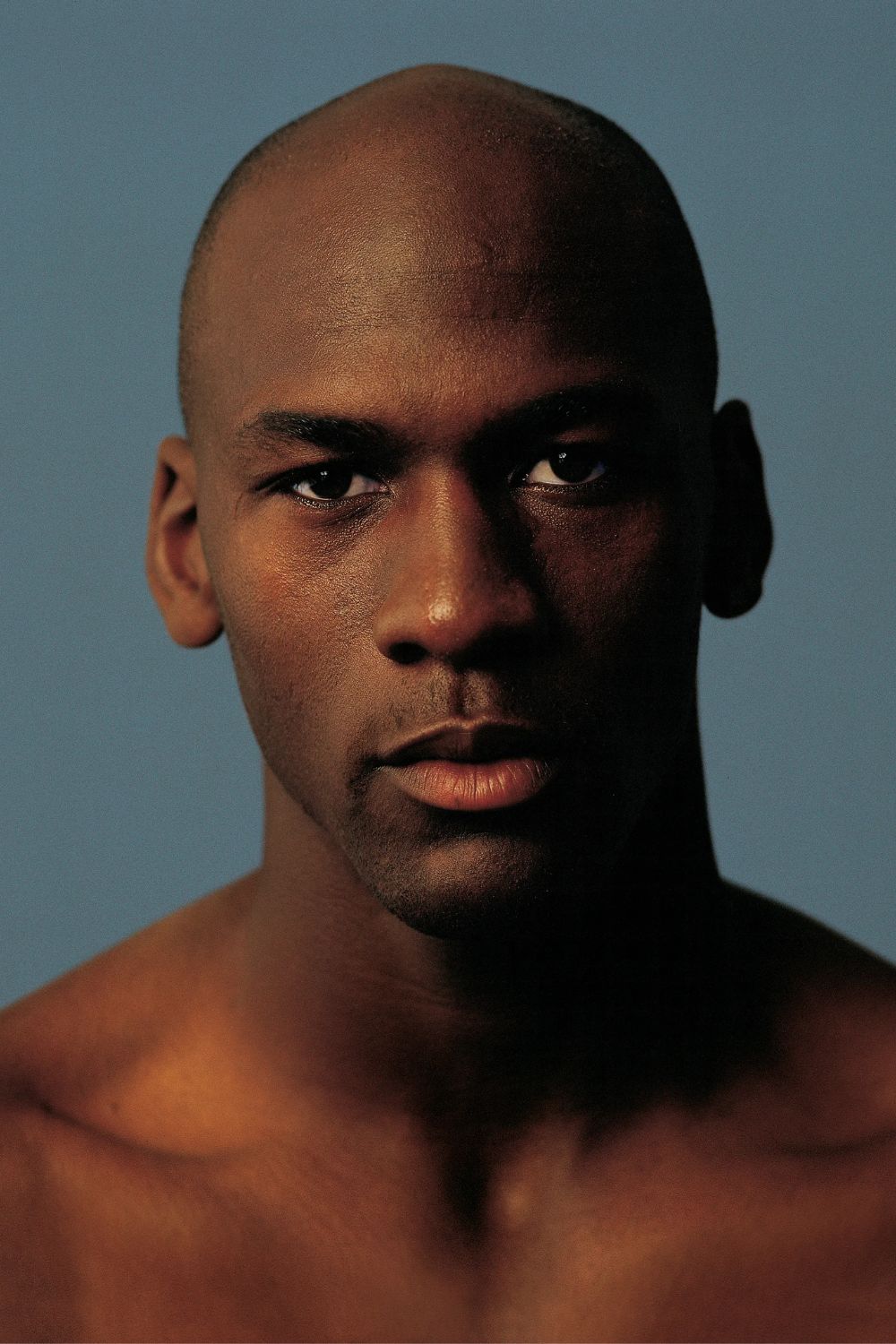 His "Airness" Michael Jordan brought basketball back to life when its rating reached its lowest point. Is Jordan's brand skyrocketing in the popularity of basketball?
The 5 time MVP was an assassin in the court, taking down any opposition. Although mainly regarded as a scoring machine, Jordan was a great defender too.
NBA Defensive Player Of The Year
As a result, he is the first NBA player to win NBA Defensive Player of the Year and NBA MVP in the same season.
On April 16, 2003, Jordan played his final NBA game and received a three-minute standing ovation from his teammates, his opponents, the officials, and the crowd of 21,257 fans.
Jordan has a record 10 scoring titles to his name and holds records for career scoring averages of 30.1 and 33.4 PPG in the regular season and playoffs.
He was named to 14 NBA All-Star and 10 times All-NBA First-team selections.
For Jordan's individual career, he was inducted into the Hall of Fame in 2009 and a "Dream Team" member in 2010.
Jordan's jersey from his opening game of the 1998 NBA Finals was sold as the most expensive memorabilia in history for $10.1 million in September 2022.
Summary
Michael Jordan takes the number 1 spot in our list of best NBA players of all time. But the debate on a GOAT is a never-ending cycle.
As active players like LeBron James and Kevin Durant's careers are still left to end, and young talents like Giannis Antetokounmpo and Luka Doncic into the league, anybody can claim the crown from Jordan in the future.