The young basketball athlete Milaysia Fulwiley was born to her parents in Columbia, South Carolina.
Although anyone from Milaysia's family does not have strong ties to sports, her mom, Phea Mixon, is an avid basketball fan.
She often took her little daughter to watch USC matches that often took place near their home.
Milaysia's love for basketball began as a toddler, and now, playing as a guard for her favorite team, Fulwiley's mom is proud.
Milaysia Fulwiley is an American collegiate basketball player who plays guard for the USC Gamecocks. She is now the freshman at the University of South Carolina.
Before that, she attended W.J. Keenan High School in Columbia, where she gained widespread recognition for her outstanding games.
She started playing for her team as a seventh grader and led her team to three consecutive state titles.
During her senior season, Milaysia averaged 25.6 points, 6.2 assists, and 9.1 rebounds per game.
Furthermore, Fulwiley completed her school career, becoming W.J. Keenan's all-time leading scorer with over 3000 career points.
Milaysia Fulwiley Parents: Meet Mother Phea Mixon And Father
Milaysia Fulwiley was born to her mother, Phelliccia Mixon, also known as Phea, in Columbia, South Carolina. Unfortunately, her birthdate and details about her dad are unavailable on the Internet.
Speaking of her mom, Phelliccia Mixon is the native of Columbia, South Carolina.
She was one of the three daughters of Charles Mixon, who played defensive tackle for the W.J. Keenan's football team in his teens.
However, Fulwiley's maternal grandfather also loved watching the NBA and instilled the love for sports in his kids.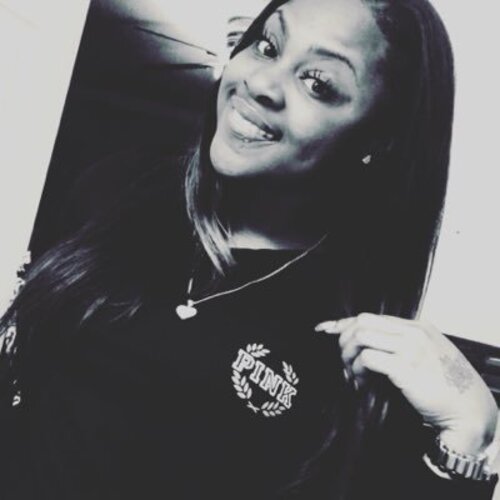 Later, Phelliccia's obsession with basketball games transferred to her daughter, Milaysia, and the rest is history.
Phelliccia Mixon remembers her daughter, Milaysia, telling her that she would play for the "real" team when she was just four.
When Milaysia started showing potential during middle school, her mom signed her up for the AAU program, where she was a teammate with USC forward Ashlyn Watkins.
Furthermore, Phea Mixon has two other daughters, Jayla and Zyana, besides Milaysia.
Fulwiley Impresses Everyone In Her Debut Game
Milaysia Fulwiley's USC Gamecocks have started their season opener with an impressive win. Currently, the No. 6 team, the Gamecocks, beat the No. 10 Notre Dame Fighting Irish by 100- 71.
Although everyone from USC performed exceptionally, it was Kamilla Cardoso and Milaysia Fulwiley who stood out. The Gamecocks senior Cardoso recorded 20 points, 15 blocks, and four rebounds.
In her debut game, Fulwiley notched 17 points, six assists, and six steals. Her mom traveled from Columbia to witness this special moment in Paris.
Milaysia not only made her mother proud, but she also left an impression on Magic Johnson and Kevin Durant.
During the live TV broadcast, Johnson wrote the following on X,
"I'm watching the women's basketball game between South Carolina and Notre Dame right now. Everyone must see the coast-to-coast, behind-the-back move by freshman guard MiLaysia Fulwiley from South Carolina. WOW."
Similarly, Durant encouraged his fans to watch the match on ESPN. He even highlighted the outstanding performances of Fulwiley and Notre Dame's Hannah Hidalgo.