The Canadian strongman Mitchell Hooper wife, Ashley Harrison, is a supportive life partner.
Mitchell has a bachelor's degree in human kinetics from the University of Guelph and a master's in clinical exercise physiology from the University of Sydney.
Therefore, he also works as a kinesiologist specializing in strength and conditioning.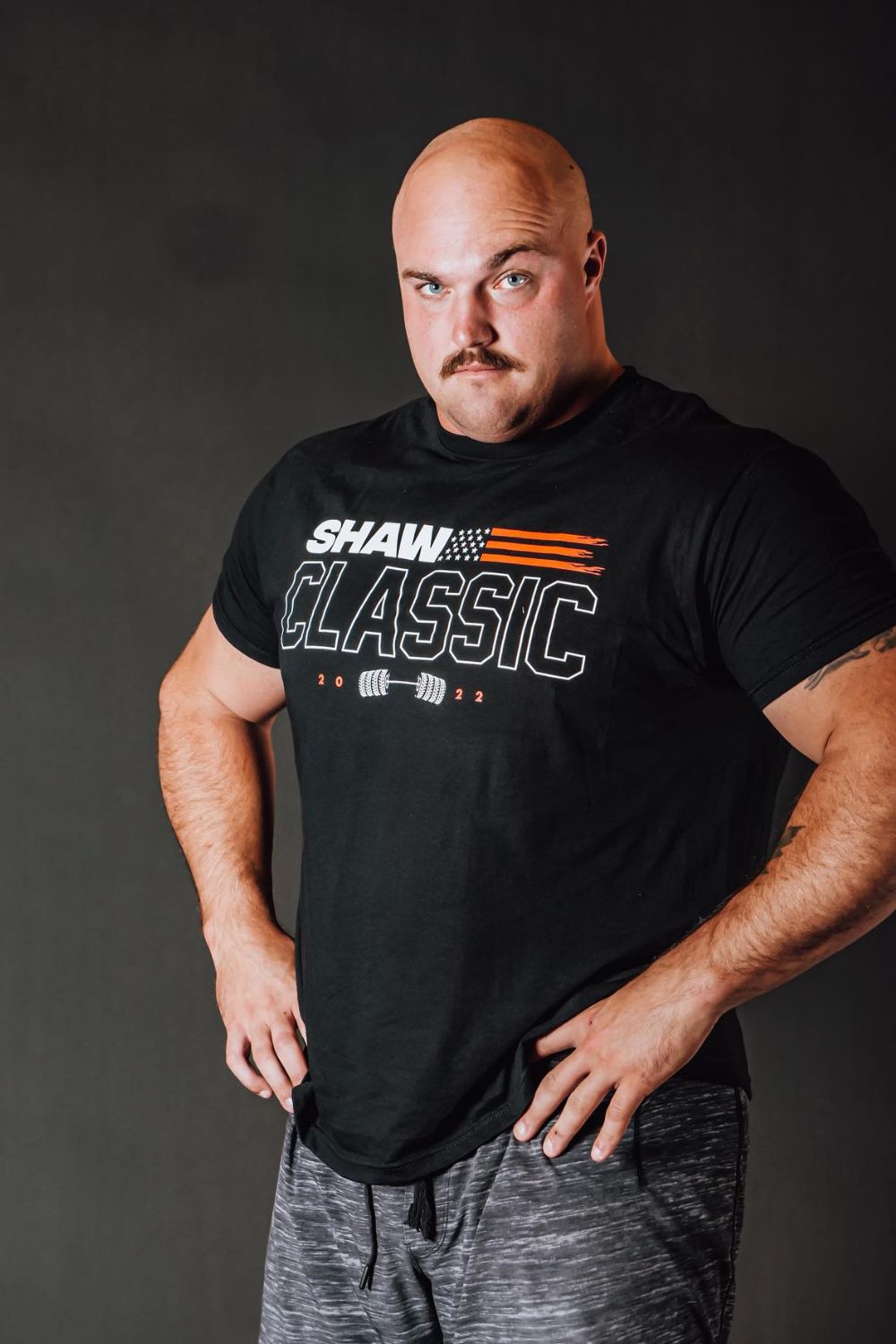 Hooper became prominent after the 2022 World's Strongest Man contest, in which he won his qualifying group against veteran strongman Brian Shaw.
In 2023 he won the Arnold Strongman Classic and the 2023 World's Strongest Man competition against Brian Shaw, Oleksii Novikov, and 2-time World's Strongest Man Tom Stoltman.
Wife Of Mitchell Hooper, Ashley
Ashley is a Small Animal Veterinarian from Uxbridge, Ontario, Canada, in Sydney, Australia. So, she works with companion animals, such as cats, dogs, hamsters, birds, and rabbits.
She graduated with a bachelor of science from the University of Guelph in 2015.
Later in 2019, she received a Doctor of Veterinary Medicine (DVM) with honors 2019 from the Ontario Veterinary College, University of Guelph.
After this, she also originated experiences as Veterinarian at the Nepean Animal Hospital and the Vet HQ Double Bay.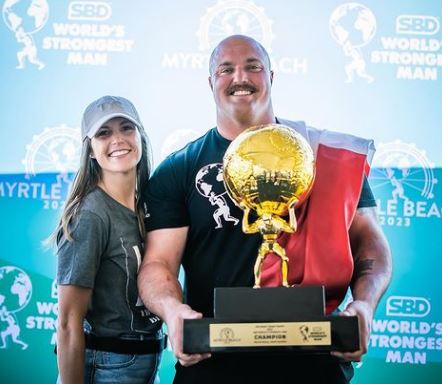 Her special interests include Small Animal Medicine & Surgery, Animal Welfare & Policy, and Veterinary Communication & Business.
Ashley does her Vet job with great dedication and uploads various pictures on her Instagram handle of animals in her hospital care.
Ashley Love For Animals
Ashley's feed is full of her pet pictures; according to her Instagram, she had two pets initially.
Which included one German Shepherd named Richard and another named Blue, an Australian shepherd.
Later in 2016, she had another addition to her family Calista aka Callie, which was rescued from her trip from Cairo, Egypt, to Guelph.
In 2017 she uploaded a picture of another dog named Toby in her Vet sitting job.
Additionally, in her 2018 Instagram post, Ashley posted about petting a bobcat with Mitchell at the Jungle Cat World Wildlife Park.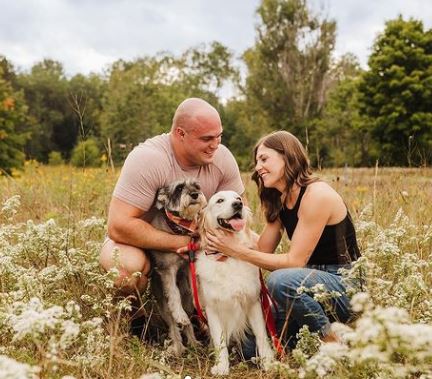 In 2019, Ashley uploaded a picture with a labrador and a cat as a small kid as a piece of nostalgia.
That same year, Ashley was gifted another addition to her family named Murphy, the cutest little fur ball.
Ashley even has an Instagram handle named @thehooperpooches for her two dogs, Murphy and Lacy, where she uploads all the updates about them.
As much as Mitchell has supported his wife's passion for animals, Ashley has shown vice versa support to Mitchell's career.