Monica Puig, an Olympic gold medalist, and a retired tennis player, wouldn't be an echoed name in the WTA if it was not for her parents: Jose Puig and mother Astrid Marchán.
Puig's father and mother poured all their love and support to ensure she gets it to the professional stage. When Monica's school principal advised them to use a home-school approach to allow her to practice tennis, they nodded in agreement.
Unlike her parents and brother, Monica Puig may not have pursued academics to land high-profile jobs, but her tennis achievements will be a legacy to many youngsters.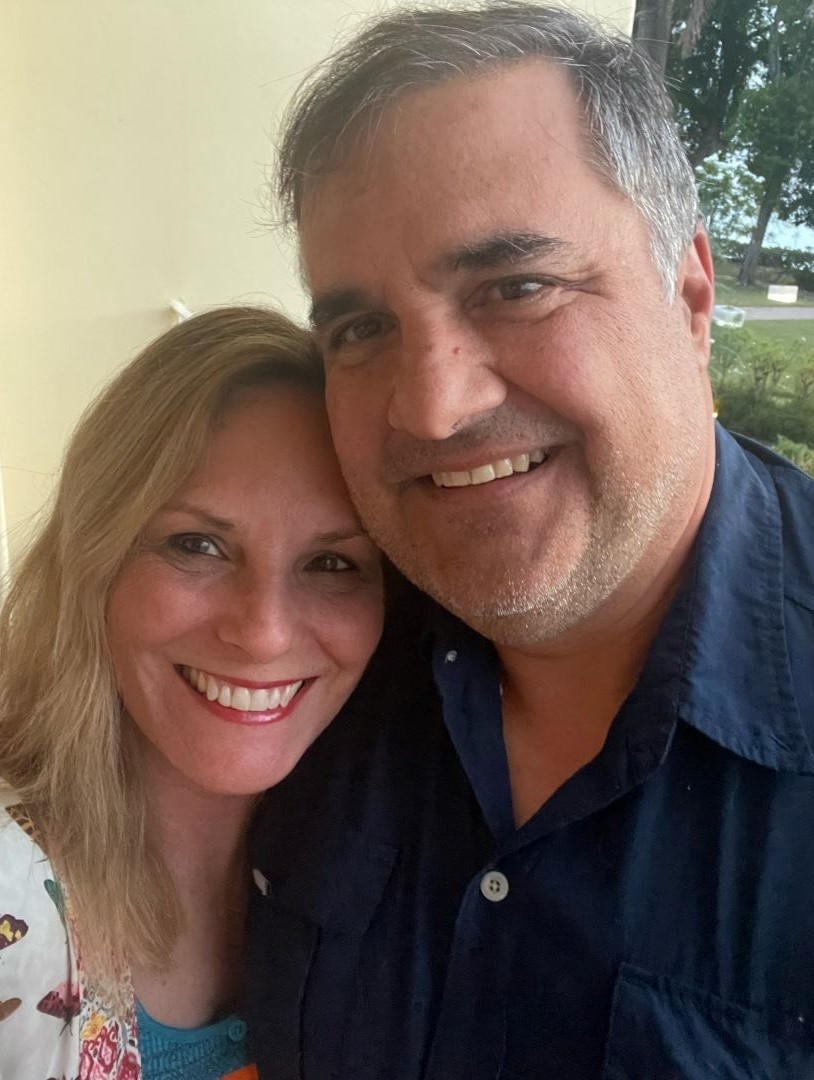 Born on September 27, 1993, the now-retired tennis player is the first Puerto Rican in history to win a gold medal at the Olympics (in 2016). She had defeated German-born Angelique Kerber in the finals of the 2016 Summer Olympics.
Moreover, she won three gold medals at Central American and Caribbean Games: in 2010 (defeating Adriana Pérez), in 2014 (defeating Ana Sofía Sánchez) & in 2018 (winning over Mariana Duque Mariño).
As she retired in 2022 after 12 years of playing career, Monica recorded 303-215 in singles and 18-36 in doubles. Her career-high rank of #27 came on September 26, 2016.
Meet Monica Puig Parents: Astrid Marchán And Jose Puig
Monica Puig Marchán is the youngest of two children of her parents: Puerto Rican mother, Astrid Marchan and Cuban American father Jose Puig.
She was born in San Juan, Puerto Rico but relocated to the United States when she was one year old due to her father's job.
During the summer, Monica's parents would take her & her older brother Ricardo "Ricky" Puig, to Puerto Rico to meet her mother's side of the family. As a result, Monica became a fluent bilingual: English and Spanish.
Mother Introduced Her To Tennis
Puig's mother, Astrid Marchan, whose birthday falls on July 2, introduced her to tennis. In a 2017 interview with HipLatina, her mom stated that Monica was active in sports and used to copy everything her brother did, including tennis.
So, Astrid consulted with her elementary school's principal and got her home-schooled for some time.
Nothing much on Monica's mom's profession is out. According to her Facebook profile, she attended Universidad del Sagrado Corazón (translated: University of the Sacred Heart). Currently, she resides in San Juan, Puerto Rico.
Monica Puig's Father Is An Engineer
The former tennis star's father, Jose Puig, born on February 26, 1963, is a mechanical engineer.
On his Facebook profile, his education portfolio reads that Jose graduated from Colegio San Ignacio de Loyola in 1981. Then, he enrolled at Rensselaer Polytechnic Institute & earned a Bachelor's degree in Mechanical engineering.
According to his LinkedIn profile, he founded the Florida-based branch of JGP Engineering Group (1996- now).
The company was founded in 1972 under the leadership of Jose Puig Sr. and a team of dedicated engineers.
Monica Puig Has An Older Brother Is Also An Engineer
Puig's older brother Ricky Pugi is a 2014 University of Central Florida graduate with a Bachelor's degree in Mechanical Engineering. Then, he went to the Florida Institute of Technology and obtained a Master's degree in Aerospace Engineering.
Born on November 7, 1990, Ricky is nearly three years older than Monica.
According to his LinkedIn profile, since January 2022, he's been working as a program manager for Northrop Grumman.
He joined the company in 2016 & assumed roles: as technical project lead, deputy SMT Lead & principal project engineer over the years.
Other working history of Ricky Puig includes:
Lockheed Martin- As an Engineering intern (2010- 2013)
Talon Simulations, LLC: Co-founder (2013- 14)
B/E Aerospace: Mechanical design/project engineer (2014- 16)