The religious beliefs of Movsar Evloev, the UFC fighter of Russia, have sparked the curiosity of his fans and become a topic of discussion.
Movsar Evloev is a Russian mixed martial artist who is currently competing in the featherweight division of the UFC.
In his early career, he spent most of his time in M-1 Global. Evloev won the M-1 Global Interim Bantamweight championship title on April 22, 2017, after defeating Alexey Nevzorov in the second round via knockout.
After winning the M-1 Global Interim Bantamweight championship, Movsar Evloev defended his title for the first time in February 2018 against Sergey Morozov.
He won the match in the third round with a rear-naked choke.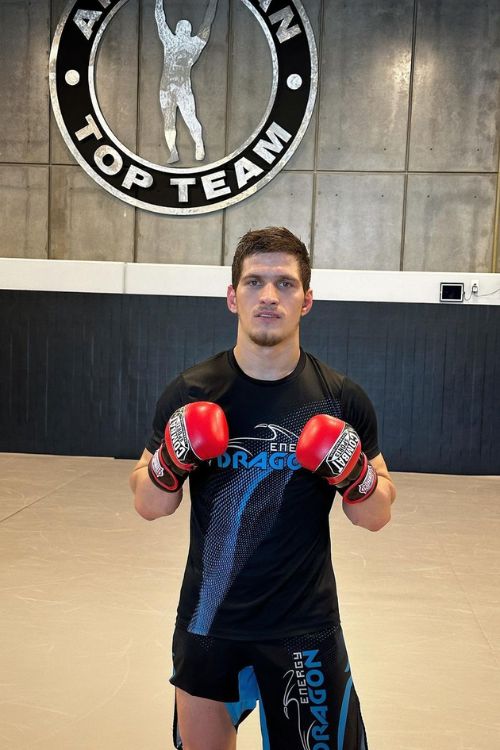 Evloev eventually signed a contract with Ultimate Fighting Championship (UFC) on April 20, 2019.
On his debut UFC fight, he was scheduled to fight against Muin Gafurov. However, Gafurov was replaced by Seung Woo Choi due to a contract violation with ONE Championship.
Despite this change, Evloev still won the match by unanimous decision.
He is one of the most popular MMA fighters who is competing in the UFC and has an undefeated record career so far, having won all 13 of his matches.
A Russian mixed martial artist is currently competing in the UFC featherweight division, and his successful career is regarded as one of the best in the history of UFC.
Does Movsar Evloev Follow Muslim Or Christian?
Fans of the well-known martial artist Movsar Evloev are curious about his religious beliefs, with many wondering whether he follows Christianity or Islam.
The fighter was born on February 11, 1994, in Ordzhonikidzevskaya, Ingushetia (now Sunzha, Ingushetia), Russia.
He was born and raised in a Muslim family in Russia and shared Russian nationality.
Being Muslims, their family follows the Islamic religion and is devoted to Allah.
Although he has not explicitly discussed his religion in the media, there was one instance where Movsar shared a photo of himself while bedridden in a hospital and thanked his supporters, including Allah, saying, "May Allah have mercy on you. "
Despite being one of the greatest UFC fighters, Movsar has chosen to keep information about his family private and out of the spotlight.
According to various sources, He grew up with his parents and four siblings; three brothers and one sister.
Movsar Evloev Career
Movsar started his martial arts journey in 2014 and entered the world of professional MMA by fighting in different regional promotions across Russia.
He soon became a famous wrestler having good technique and achieving multiple early victories through knockouts or submissions.
In 2016, Evloev joined the Absolute Championship Akhmat (ACA), one of Russia's premier MMA promotions, and competed in the featherweight category.
After signing with UFC, Evloev's remarkable success established him as one of the most promising featherweight fighters in the world, with his fans and analysts predicting a bright future ahead of him.
His hard work and exceptional fighting skills have made him a top-tier fighter in his relatively young career.