Nate Diaz, throughout his UFC career, has been no stranger to controversies, both inside and outside of the octagon.
Fearless and outspoken, he is renowned for his unapologetic demeanor, making him a unique and captivating figure in the world of mixed martial arts.
Whether in the heat of battle or expressing his views beyond the fight, Diaz is a fighter who never shies away from speaking his mind or letting his emotions drive his actions.
Nate Diaz casually calling Jake Paul a "Nigga" in their pre-fight Face 2 Face 💀 pic.twitter.com/7WkklJUjjj

— Gory (@goryphoto) August 3, 2023
His willingness to stay true to himself has garnered him a devoted fanbase and adds an intriguing layer to his persona as a fighter and a public figure.
On August 4, 2023, Diaz casually called Jake Paul the "N" word in their pre-fight Face 2 Face.
The video has become viral on social media, with his fans and admirers flooding the comment section.
Some have gone far enough to say that Diaz has the pass to say something like that.
This Is Not The First Time, Though!!
During an episode of "The Schaub Show" on August 30, 2022, the former UFC fighter Brendan Schaub addressed a clip featuring Nate Diaz using the n-word on his Instagram.
Schaub's reaction was a mix of perplexity and acknowledgment that Diaz seems to receive different treatment in such situations.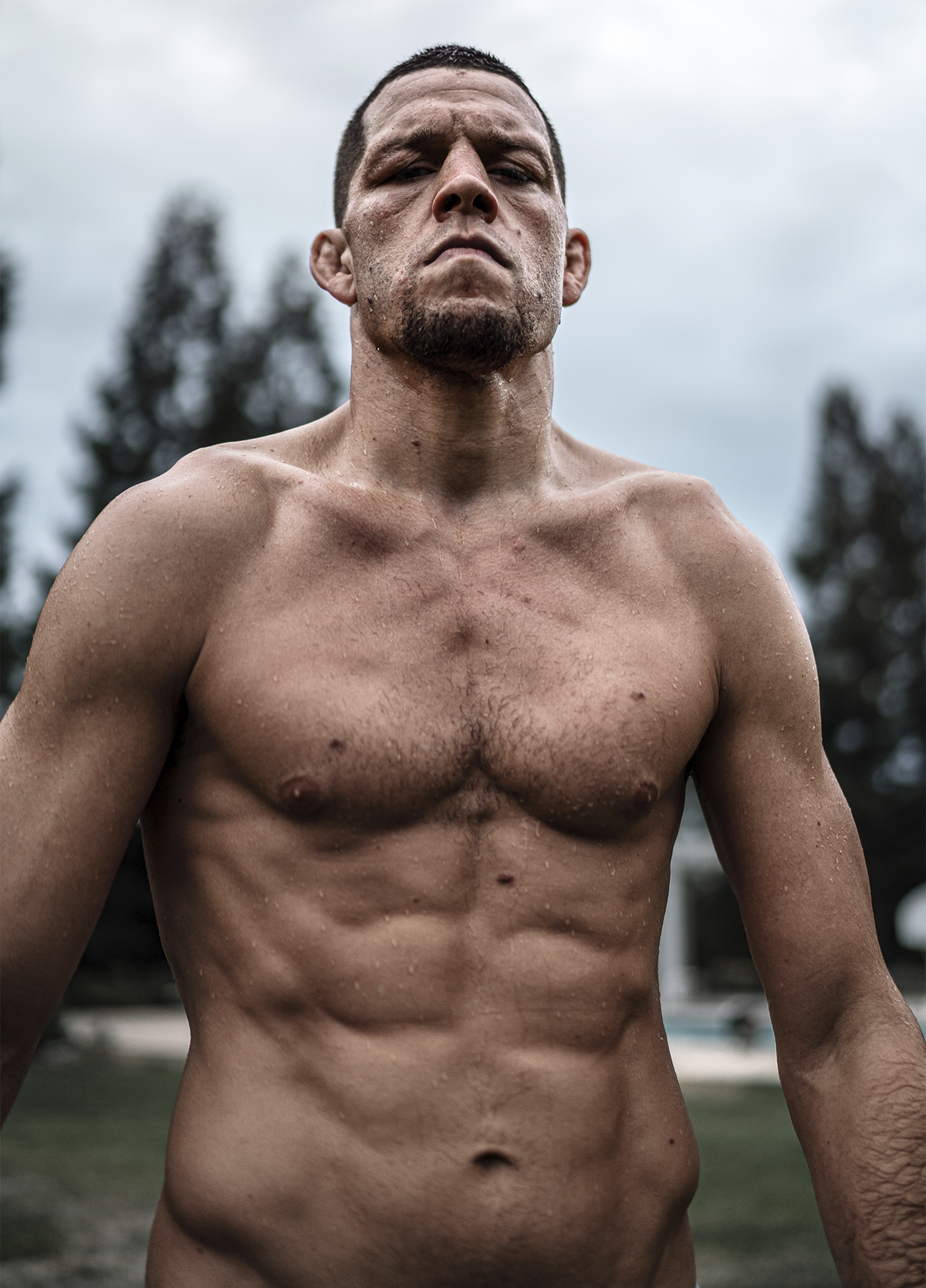 While acknowledging Diaz's use of offensive language, Schaub also noted that the incident didn't garner much media attention.
His response seemed to suggest a somewhat resigned attitude, leaving the situation open to unfold on its own.
As always, Schaub expressed his thoughts candidly and encouraged Diaz to handle the aftermath as he sees fit.
Press Conference Brawl Ahead of Jake Paul's Bout with Nate Diaz
Tensions reached a boiling point at the press conference ahead of the highly anticipated boxing prize fight between rivals Jake Paul and MMA fan favorite Nate Diaz.
The longstanding verbal sparring between the two fighters escalated during the heated press conference, which was filled with expletive-laden rants.
That escalated quickly 😲 (via @JakePaul)#PaulDiaz | SATURDAY | 8 PM ET | @ESPNPlus PPV pic.twitter.com/S4uvIsm44g

— ESPN (@espn) August 3, 2023
However, when Paul, 26, and Diaz, 38, finally faced off, it was their respective entourages who took matters to an alarming level.
Security guards from both teams engaged in a chaotic brawl, starting with push-and-shove incidents but soon escalating to punches being thrown.
Regrettably, the altercation resulted in one person being sent to the hospital.