The long-awaited moment finally arrived for the Denver Nuggets as they clinched their first NBA championship in an arduous journey that spanned half a century.
Their triumph was far from effortless, as is often the case when pursuing a dream for such a prolonged period.
In a thrilling finale on Monday night, the Nuggets secured a hard-fought victory over the Miami Heat, prevailing with a score of 94 to 89.
The Heat's single win paled compared to the Nuggets' four victories throughout the series, cementing their status as the rightful champions.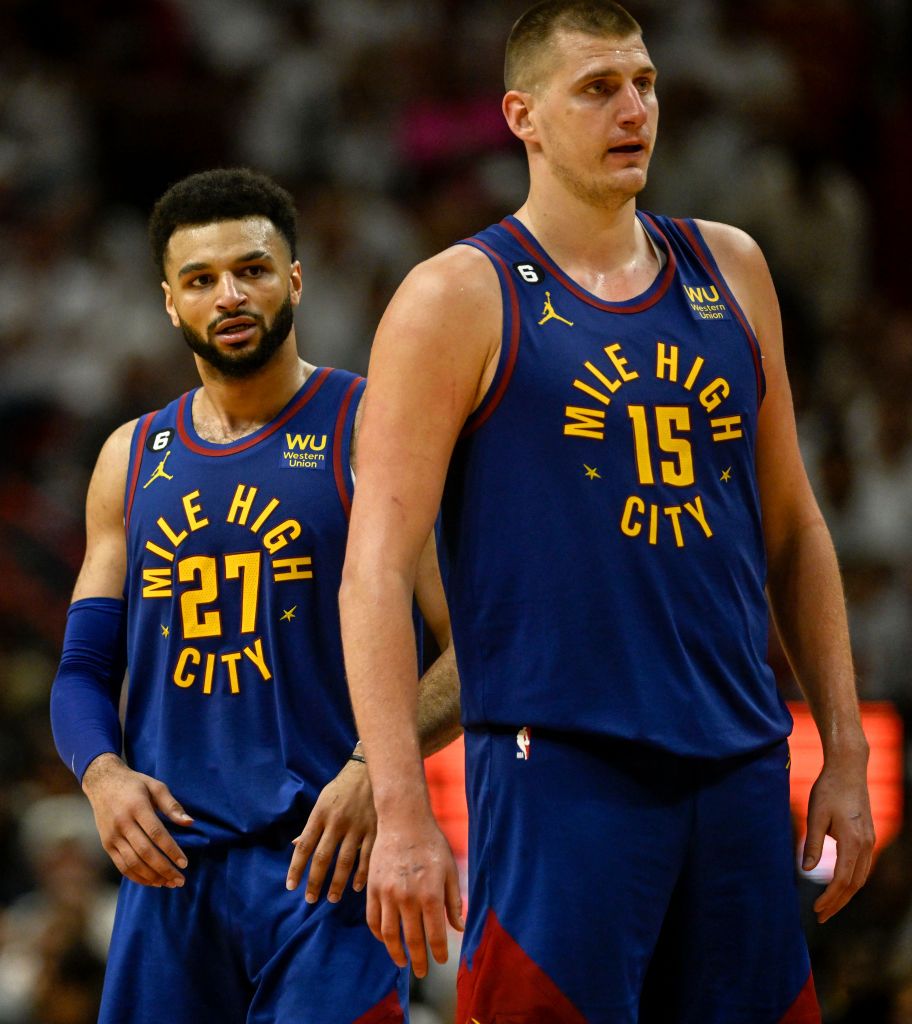 The setting for Game 5, Ball Arena, added to the grandeur of the occasion. Nestled at an elevated altitude, the arena reverberated with the energy of an enthusiastic crowd, creating a perfect backdrop for the climactic showdown.
The atmosphere was electric, reminiscent of the heroics of the Colorado team, the NHL's Avalanche, who had triumphed in the same venue just a year ago.
From the opening tip-off, the Nuggets set the tone with an offensive onslaught, unleashing a scoring frenzy that left the opposition reeling.
Commentator Mike Breen encapsulated the moment with his poetic description, evoking the spirit of the Avalanche, which only added to the occasion's significance.
Finals Score
| | | | | | |
| --- | --- | --- | --- | --- | --- |
| Team | Q1 | Q2 | Q3 | Q4 | Final |
| Denver Nuggets | 22 | 22 | 26 | 24 | 94 |
| Miami Heat | 24 | 27 | 20 | 18 | 89 |
What Exactly Happened?
After a grueling 47-year wait, the Nuggets have finally claimed their first NBA championship in a historic feat.
Guided by Nikola Jokic's and Jamal Murray's remarkable performances, the Nuggets concluded their extraordinary playoff run by triumphing over the Heat in a thrilling Game 5 of the NBA Finals.
Jokic's exceptional display saw him contribute 28 points and secure 16 rebounds, while Murray's versatile performance included 14 points, eight rebounds, and eight assists.
The Heat proved to be formidable opponents, refusing to surrender easily. Despite facing early challenges, Jimmy Butler managed to overcome them and concluded the game with a commendable 21 points.
Bam Adebayo, who had an impressive first half with 18 points, couldn't maintain his momentum and finished the night with a total of 20 points.