Nolan Smith has been in a relationship with Aubrey Deitch for quite some time. Despite many online flutters, Nolan and Aubrey are not husband and wife.
According to various sources, the two have been in a relationship for about 4 years. Interestingly, the two romantics also attended the same college.
Nolan Sental Smith Jr. is an American football outside linebacker for the Philadelphia Eagles of the NFL. He was selected by the Eagles in the first round of the 2023 NFL Draft.
The talented athlete attended IMG Academy for high school, where he played football. There, he was rated as the number one player in the country and 20th best all-time by 247Sports.com.
He then attended the University of Georgia, where he was a two-time CFP national champion.
Nolan is a skilled and versatile linebacker and holds the potential to shine as an NFL star. Not only a potent pass rusher but also adept at covering receivers, he is poised to make an instant impact for the Eagles.
Nolan Smith Wife: Is He Married To Girlfriend Aubrey Deitch?
Eagles linebacker Nolan Smith does not have a wife. However, he is in a relationship with his girlfriend, Aubrey Deitch. The two are not yet engaged or married.
Both Aubrey and Nolan attended the University of Georgia. They might have started dating during their college days.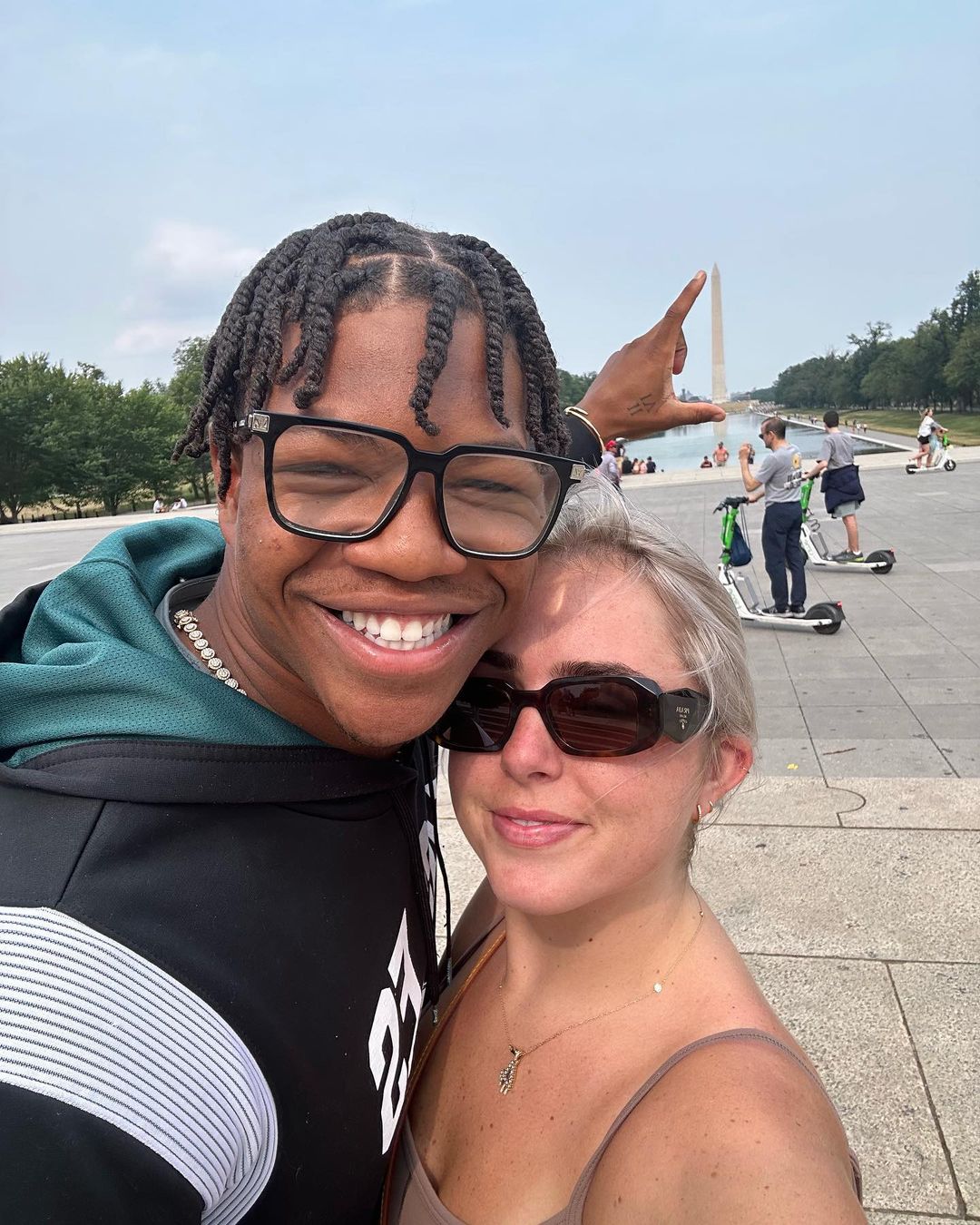 As per reports, Aubrey Deitch was born on July 10, 1999. Hailing from Athens, Georgia, Aubrey graduated with a bachelor's degree in biology in June of 2021.
When she graduated college, her boyfriend, Nolan Smith, took to Instagram to congratulate her on her academic milestone.
According to her LinkedIn profile, Aubrey now works part-time as a Patient Care Technician at Piedmont Athens Regional Medical Center.
Not much is known about the personal life of Aubrey as she prefers maintaining a distance from the paparazzi lens. Even her Instagram is private.
However, she is seen attending Nolan's games, showering him with unwavering support and love from the stands.
Nolan Hints On His Return
Nolan Smith recently spoke to the media and provided an update on his shoulder injury.
Former Georgia Bulldogs linebacker Nolan Smith seems to be just fine after leaving Philadelphia Eagles' second preseason game against the Cleveland Browns.
He suffered a torn pectoral muscle in October 2022 during the preseason.
Smith is yet to return to his full strength. He recently told the media that he was subbed off on Thursday's game for precautionary reasons.