NXT Lexis King father isn't an unknown name in the wrestling world. Brian Pillman passed away in 1997 during the height of his career.
In the promos, Lexis King has said he wants to create his own identity separate from his father. He also said he doesn't feel any love toward his father, as he passed away when he was only four.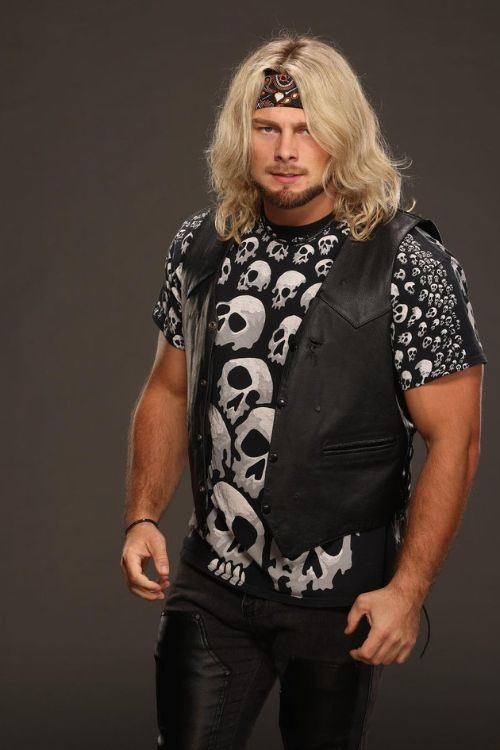 A kid who came from a broken home, Lexis King made his NXT debut on night one of the special "Halloween Havoc." And on his debut night, Pillman Jr defeated Dante Chen in a brief but competitive match.
His stage name, Lexis King, is a tribute to his family. Lexis is the name of his deceased sister, and King is the name of his step-siblings. Many wrestling fans have already weighed on his debut fight, with many saying his entrance was fantastic, but he could work on his finishing move.
NXT Lexis King Father, Brian Pillman, Was A Former Wrestler
NXT's Lexis King's father, Brian Pillman, was one of the star names of the wrestling world in the late 80s and the 90s. Brian Sr began his athletic career as a football player.
He played as a defensive tackle for the Miami RedHawks but struggled academically. After going undrafted in the 1984 NFL Draft, the Cincinnati Bengals signed Brian as a free agent.
Though he didn't make much impact, Pillman played six games and won the Ed Block Courage Award, an honor given to those players who are voted as an inspiration and role model.
After one season with the Bengals, Pillman joined the Buffalo Bills in the preseason but didn't make it to the side. He later played for the CFL team Calgary Stampeders one season before hanging up his cleats.
Brian Sr's wrestling career began in 1986 with Stampede Wrestling. He also went on to wrestle for New Japan Pro-Wrestling and later joined World Championship Wrestling.
At WCW, Brian became a star name and even formed a tag team with "Stone Cold" Steve Austin. The two switched up against each other when Brian joined WWF in 1996.
They became nemesis, and Pillman became closer to Austin's nemesis, Bret Hart. Pillman was at the height of his career in 1997 before his passing. The wrestler was found dead at the Budgetel Motel in Bloomington, Minnesota, with the cause of death being a heart attack.
Lexis King Relationship With His Dad
Lexis King was only four years old when his dad passed away. In his promos, Lexis could be seen trying to distance himself from his father's image. In the video shared by WWE, Lexis is ruthless when talking about his deceased father.
Lexis says, "When you are just four years old, you do not know what love is. Hell! I didn't know that man.
He continued, "He spent more nights in hotel rooms than he did in my home. You expect me to love him?"
King further says that "Halloween Havoc" is the start of his career and not the continuation of someone else. He also promises to the wrestling fans that he will make his name bigger than his father's.
But we can safely say Pillman Jr doesn't mean any of these with venom in his heart toward his father. On his Instagram handle, Lexis King has made several posts as a tribute to his late father.
In 2017, he shared a lengthy post on his father's birthday with a throwback photo. He also shared a cute photograph of him and his dad in 2019 given to him by his godmother.
Lexis does have the confidence, and the promos have been intriguing, but only time will tell whether he can back up his words in the ring.
Lexi King Mother, Melanie Pillman
Melanie and Brian Pillman had two kids, Brian Pillman Jr, aka Lexis King, and his sister, Skylar King. They each had two kids from their previous relationships.
The two had been married for barely four years before Brian passed away in 1997. Right after Brian's death, Melanie was put in front of the television by Vince McMahon.
He interviewed Melanie on Monday Night Raw, which drew several criticism. Many believed the decision to put a wide on television after her husband's demise was of poor taste.
After Brian's demise, Melanie became addicted to drugs and had tragic relationships. She passed away on June 2, 2022, at 56, and Lexis was the one to announce his mother's demise through his Instagram handle.
In his post, Lexi wrote, "Her death, while unexpected, was not surprising. Her lifestyle choices that dominated the better part of the last 25 years of her life had ultimately caught up with her."