Lando Norris's brother Oliver Norris is the director of the English company Cool Performance. The second-eldest of four, Lando, also has two younger sisters, Cisca and Flo Norris.
The Formula One driver, Lando Norris, is one of the star names on the race track. Famous for his streams during quarantine, Lando Norris made his F1 debut in 2019 with McLaren.
Since then, Lando has gone on to amass a huge fan following and has earned 436 career points.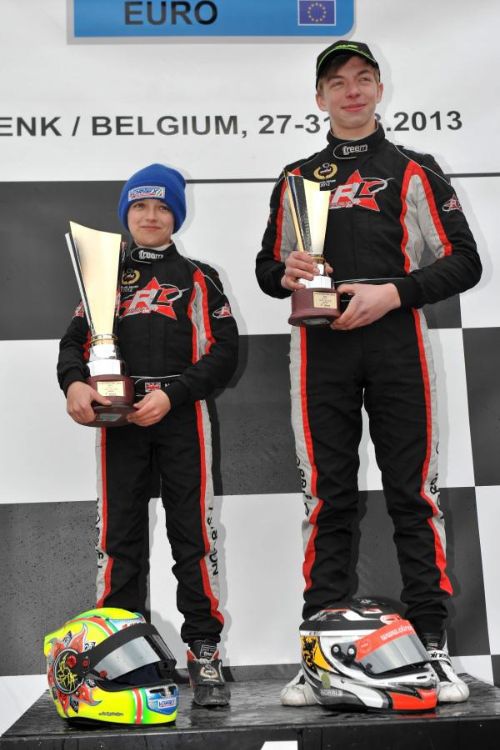 Currently, eighth in the standings, Norris has a significant gap to cover to catch up with leader Max Verstappen.
The British-Belgium driver had been tipped for success from a young age, having previously won Karting World Championship. But he isn't the only one bitten by the competitive sports bug in his family.
His brother, Oliver, previously competed alongside him. One of Norris' sisters is also an athlete, competing in showjumping.
Lando Norris' Brother Oliver Norris Runs Cool Performance
Lando Norris' brother, Oliver Norris, is the director at Cool Performance, a company that offers high-spec Sim-Racing gear.
Born in 1996, Oliver, who is 27 years old, started his sim-racing company in 2017.
But before he started focusing on the business side of F1, Oliver was a race kart driver, like his brother.
In 2014, Oliver, with his brother, participated in the World Championship games and was beaten by his younger brother in those games.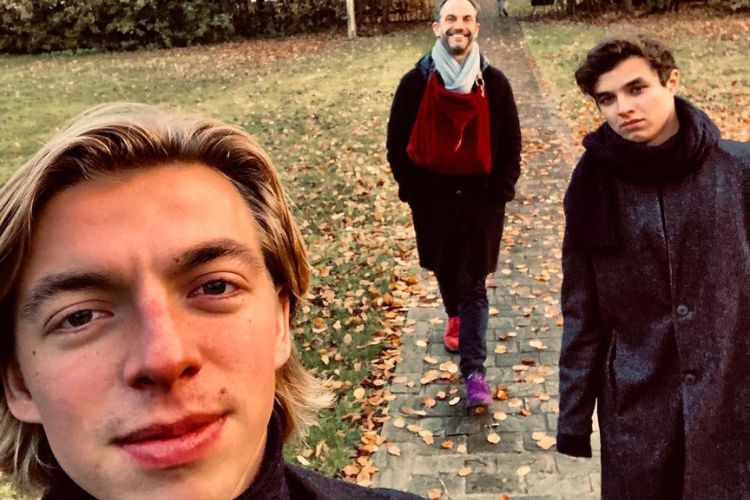 On Instagram, where he is available with the username @olivernorris1, Oliver can be seen sharing posts about his business and family.
In 2015, the older brother of Lando Norris announced he was stepping away from racing in a lengthy post shared on his social media page. After focusing his attention on his business, Oliver has found relative success.
Before the pandemic began in 2020, Oliver announced Cool Performance would supply a new McLaren entrant team into British GT. Having a famous brother has also helped Oliver to promote his products to a larger market.
Oliver Shares A Kid With Savannah
Norris is now married to his girlfriend-turned-wife, Savannah Norris- they exchanged vows in 2022.
The older Norris went public with his romance with Savannah in early 2020. He shared a series of pictures with Savannah, which was then followed by a trip to Crans Montana Ski Resort.
Later that year, the couple adopted a golden retriever and named him Mr. Uno. Before their wedding in 2022, the couple welcomed a baby girl on November 18, 2021.
Their daughter, Mila Savannah Norris, is not only a regular feature on her dad's Instagram handle but on her uncle, Lando Norris' social media handle as well.
Lando Norris Sisters: Cisca And Flo Norris
Cisca and Flo Norris are the younger sisters of the formula one driver Lando Norris.
The older sister among the two, Cisca Norris, has tried her best to remain away from the spotlight. On the other, his other sister Flo Norris, like him, has taken an athletic route.
Flo is a showjumper and a successful international rider. Her best ranking in showjumping is listed at 451, achieved in August 2021.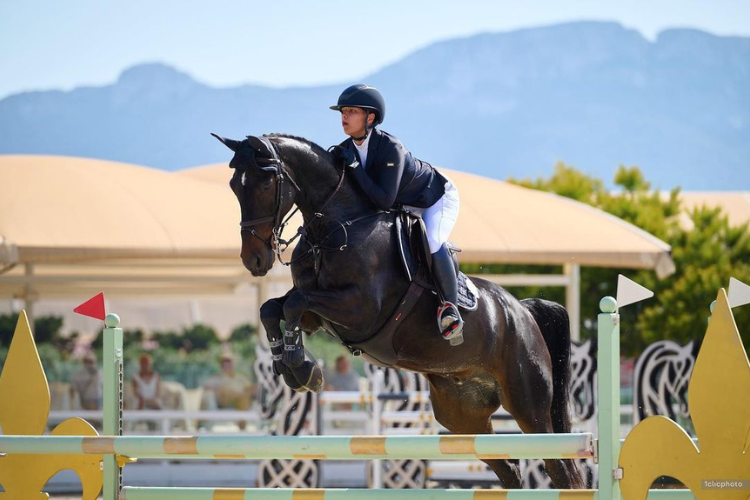 She has starred in 735 games, and her latest performance came in Grand Prix Table A on April 23. Flo has two separate Instagram handles, one dedicated to her showjumping, and the other is her private handle, where she posts about her family and friends.
Currently, the younger sister of Lando Norris is in a relationship with fellow showjumper athlete Carmen Edwards. On December 23, 2022, the couple celebrated their third anniversary and were recently pictured together at the Aintree Racecourse.