The Cruz family has baseball running in their veins. Oneil Cruz's brother, Homer Cruz, also plays professional baseball.
The Dominican professional baseball player Oneil Cruz currently plays for the Pittsburgh Pirates in Major League Baseball.
He plays as a shortstop and third baseman in the game and throws with his right while he bats with his left hand.
Oneil was named after one of the favorite baseball players of, his father, i.e., former New York Yankees outfielder Paul O'Neill.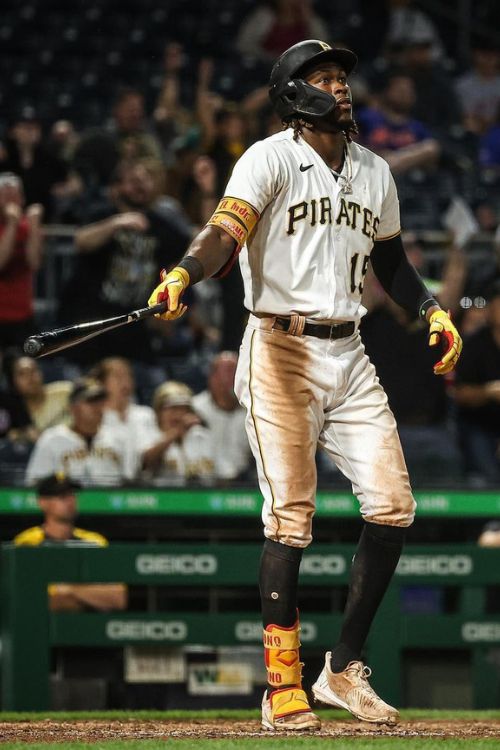 It is not long ago that he made his MLB debut as it came on October 2, 2021, just two days before his birthday.
Nearly one year before, Cruz was involved in a deadly vehicle incident in the Dominican Republic on September 22, 2020, which led to the death of three people.
The accident occurred when his Jeep collided with a motorcycle carrying the three fatalities, which was heading in the same direction as Cruz but without lights.
However, Cruz escaped the horrific car crash without serious injury and was successfully making his MLB debut a year later.
Oneil Cruz Brother: Homer Cruz
Homer Cruz is the younger brother of the baseball star Oneil, who also happens to be a baseball player himself and currently plays in Minor-league.
Homer was born on September 21, 1999, in Nizao, Dominican Republic.
The age gap between Homer and Oneil is of nearly one year.
The younger brother's career started after the Chicago White Sox signed him up as a free agent on October 31, 2018.
On May 31, 2019, Homer Cruz was assigned to DSL White Sox.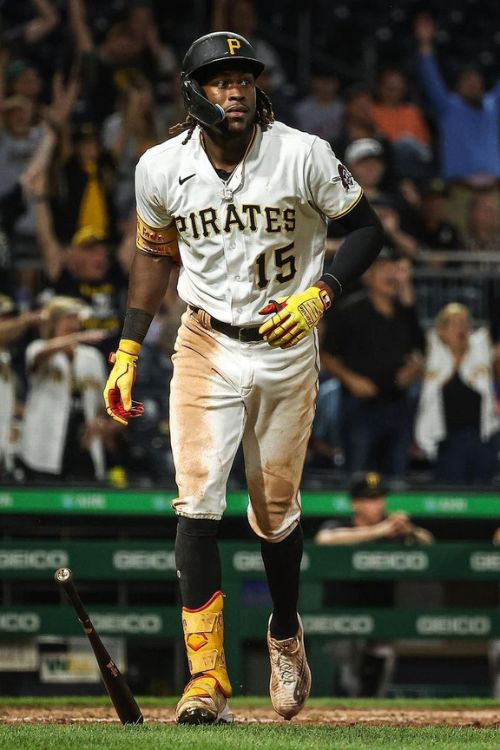 The time between 2021 to 2022 was pretty turbulent for him as he was bouncing back and forth between ACL White Sox and Kannapolis Cannon Ballers.
Home and Oneil are more than brothers, even best friends. They have both complimented each other's style of playing by practicing together.
Oneil Cruz Injury
Oneil suffered the injury during a collision this April 9, 2023, at home plate with Chicago White Sox catcher Seby Zavala which caused him to fracture his ankle.
After the collision, it appeared like Zavala was saying something to Cruz. This is when the Pirates' first baseman Carlos Santana took offense.
His teammates from the benches cleared and followed him. Consequently, a riot erupted.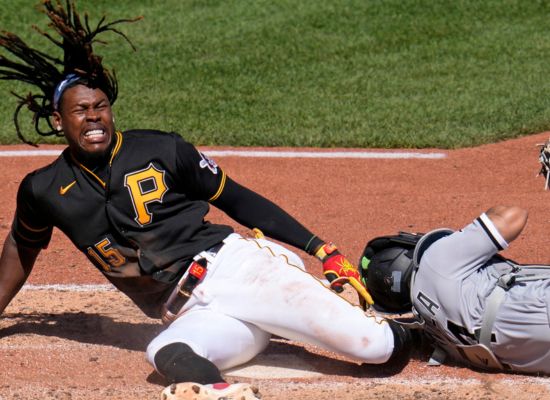 Oneil underwent surgery immediately after the collision. Drs. Greg Altman and Darren Frank reportedly perform the surgery at Allegheny General Hospital.
They stabilized Cruz's left broken fibula and addressed an injury to the syndesmosis, a fibrous joint kept together by ligaments near the ankle.
The injury was confirmed to be limited to the ankle region and not other parts of the left leg.
Now it is speculated that Cruz's days on crutches are coming to an end. He remains on track, which means that he could return sometime late this summer, barring any setbacks.