Orlando Pace, a retired NFL tackle, enjoys a blissful married life with his wife, Carla Pace. Together, the couple shares four children, three sons and a daughter.
The 7-time Pro Bowl honoree is never shy to show affection to his family.
During the 2016 Pro Football Hall of Fame speech, the inductee gave a heartfelt speech about his support of his mother and wife.
All of his kids attended his alma mater, Ohio State University. His three sons followed in his footsteps to football, though his eldest child, Justin, now longs for a business executive role.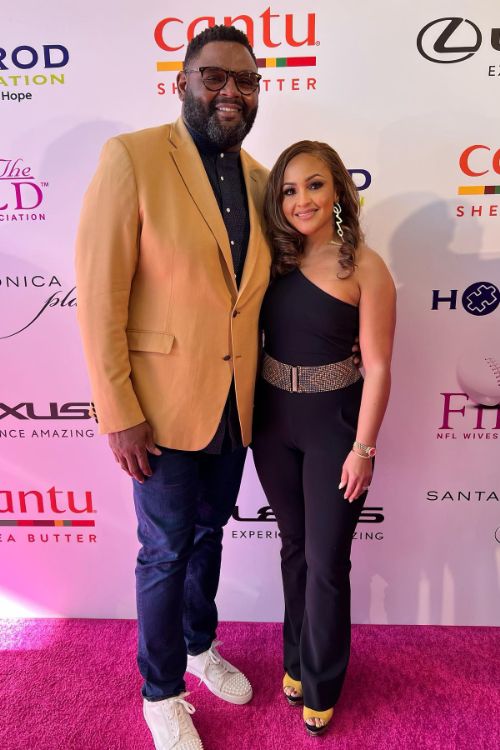 Orlando Lamar Pace (b. November 4, 1975), a Sandusky, Ohio native, played 13 NFL seasons, primarily with the St. Louis Rams (1997- 2008). He was the team's 1st overall pick in the 1997 NFL draft.
With the Rams, he won Super Bowl XXXIV, joining rosters like Kurt Warner, Fred Miller, Justin Watson, and Isaac Bruce, to name a few.
Before his retirement, he played the 2009 NFL season with the Chicago Bears.
Even though he was scared of football as a child, it would later fill him with passion. As a result, he became a standout football player at Sandusky High School and later at Ohio State.
It was no surprise that he would become the
After retirement, he is balancing his business and family life. He is a part owner of St. Louis radio station KFNS-AM and TITLE Boxing Club.
Orlando Pace's Wife, Carla Pace: Details On Relationship
The former Rams player lives in St. Louis, Missouri, with his wife of nearly two decades, Carla Pace.
They married in 2004 and have been together as husband and wife for 19 years as of 2023.
They celebrate their wedding anniversary on June 13.
In June 2019, Pace's wife, Carla, shared a picture of the duo on their anniversary and wrote, "'Another year down & forever to go. Happy Anniversary."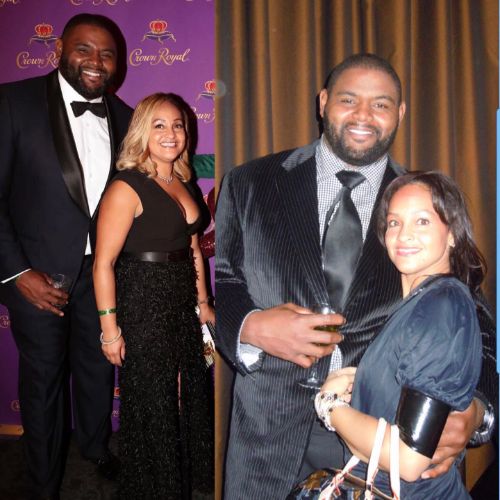 As reported, the couple met in 1997 in St. Louis.
At that time, Orlando was a rookie for the NFL team Rams, while Carla was a corporate employee who traveled between Cleveland and St. Louis.
By 1999, after two years of their dating, his spouse was pregnant with their first child. So, she left her corporate job and became a full-time homemaker. Later, they became parents of four kids.
What Does Orlando's Wife Do?
Carla Pace (b. December 7, 1974) is currently the co-owner of Noor Fit Style, a health and fitness brand. She is an AAFA Certified Group Fitness Instructor.
According to an October 2022 Instagram post from Women Of The NFL, she is a native of Washington, DC. She attended Woodrow Wilson Senior High School (class of 1992) there.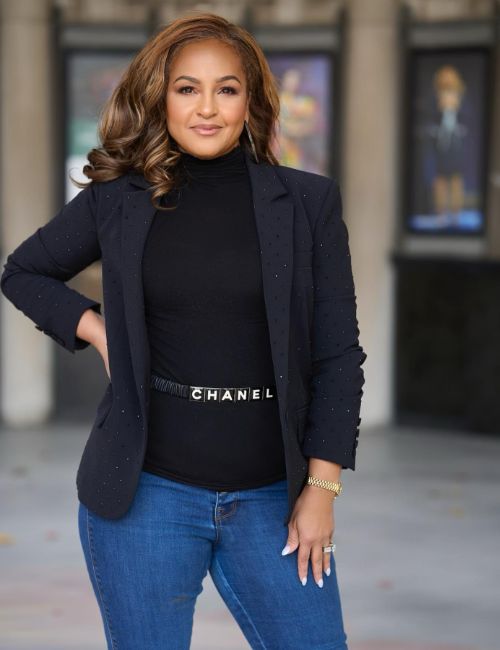 Pace graduated in 1996 with an Industrial Engineering degree from North Carolina A&T State University.
Then, in 1999, she completed Weatherhead's Executive MBA program at Case Western Reserve University.
From 1996 to 2000, Carla worked at General Electric. Later, she became a project manager in Sourcing.
Father Of Four Children With Carla
The retired NFL player is a doting father of four kids: three sons (Justin, Jalen, and Landon) and a daughter, Kendall.
The eldest is Justin, born on July 19, 2000, and is 23 now. He followed his father's footsteps to football throughout college at Ohio State but later opted for executive roles.
According to his LinkedIn profile, he is a 2022 graduate in the Sports Industry from Ohio. He is a marketing and fan experience intern at The Ohio State University Department of Athletics.
Orland's second born, Jalen (b. November 6, 2002), is a linebacker for his dad's alma mater, Ohio State University. He enrolled there in 2021 after attending Mary Institute and Saint Louis Country Day School.
The former football player's third child, daughter Kendall, is also an attendant of Ohio State.
Landon Pace, the youngest of four children, was born on July 31, 2006. A student-athlete at St. Louis University High School, he is a part of the 2025 recruiting class.
In early June 2022, he visited the Buckeyes and stated that it was a dream for him to play for his father's alma mater. By late June that year, he was accepted into the University's football program.