The American football coach Chad Morris and Paula are college sweethearts turned husband and wife.
They are parents to two children, a son and a daughter.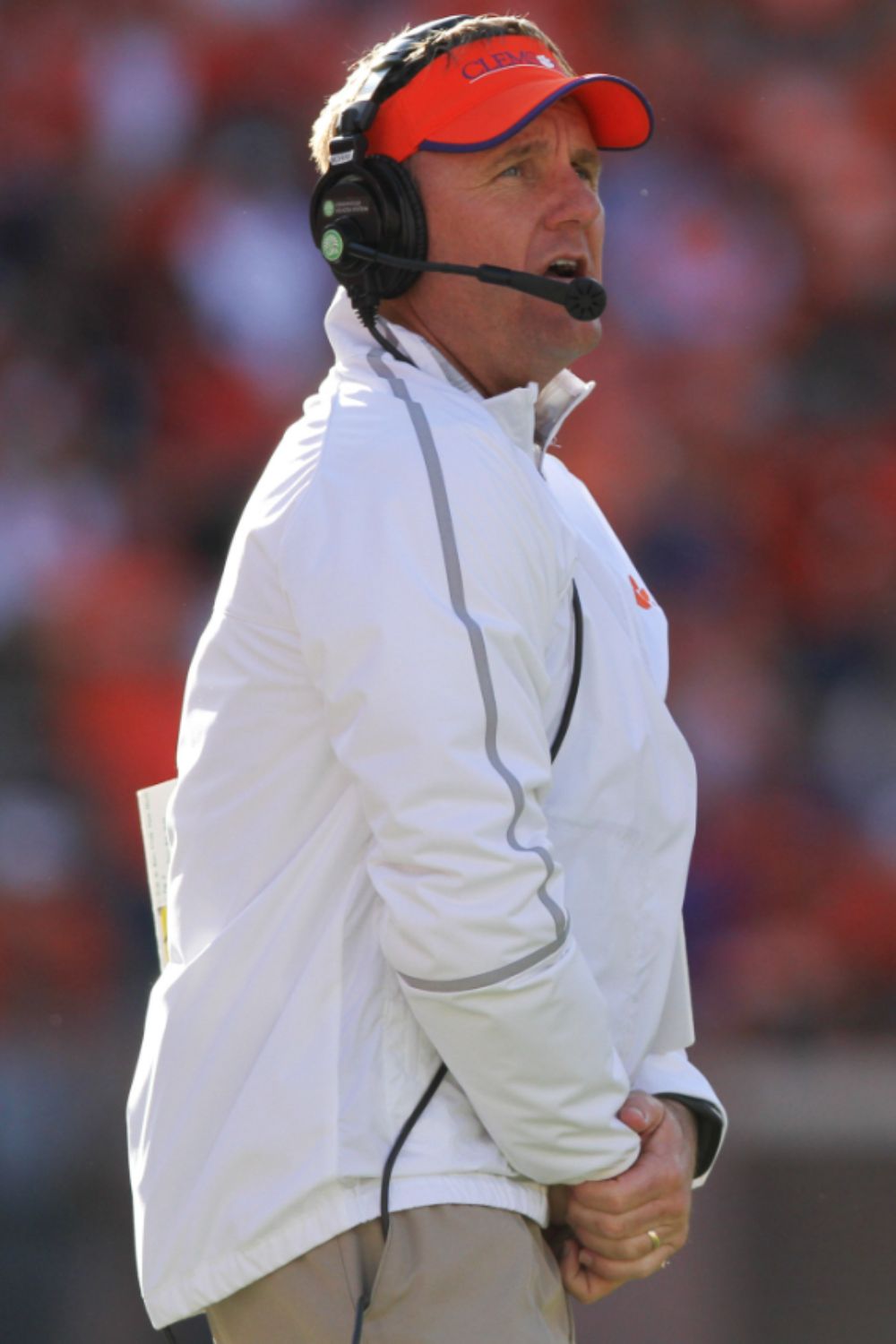 Chad Morris is an American football coach with experience coaching at the college and high school levels.
Before his collegiate coaching career, he was a high school head coach in Texas for 16 seasons, compiling a 169–38 record.
His journey would take them from Eustace to Elysian Fields, Bay City, Stephenville, Lake Travis, Tulsa, Clemson, SMU, Arkansas, Auburn, Allen, and South Florida.
Morris is presently the offensive analyst of the Clemson Tigers.
Chad Morris Wife, Paula Morris
The American football coach, Chad Morris, is in a marital relationship with Paula Morris.
Their romantic journey commenced with a blind date during their college years at Texas A&M.
When asked about their initial encounter, Paula Morris stated that if you were to ask Chad, he would say, 'Well, I had her at hello,' but she believed that wasn't the case.
Chad Morris recollected that she didn't want to be there, and he didn't want to be there either.
He explained that it was during their college days, perhaps after a class or even before one, as they were climbing the steps, he noticed her coming.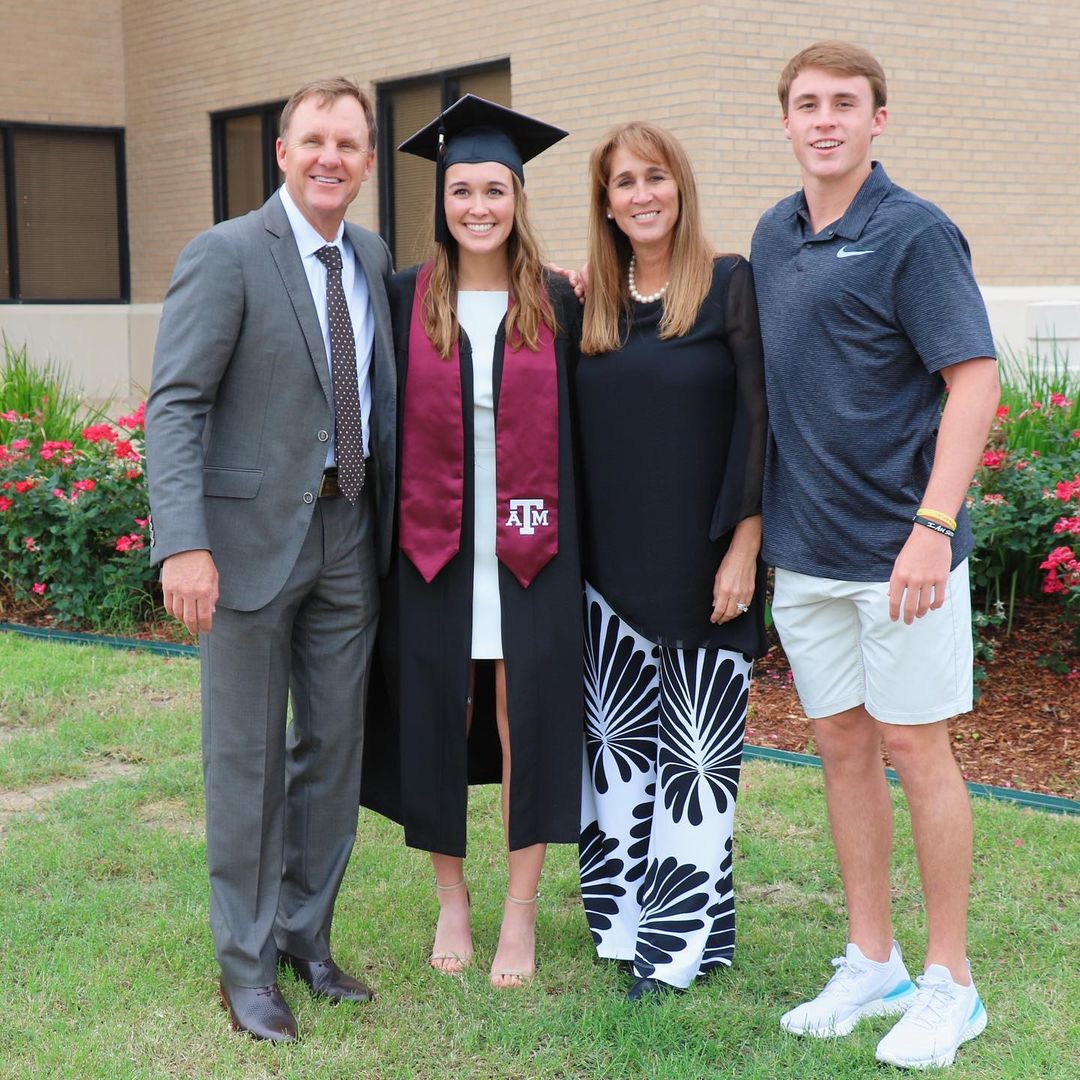 He greeted her, and this scenario repeated over several weeks. But they started talking, and Chad felt that she was not that bad after all, and he said, 'Why don't we try this again."
And that's exactly what they did. After four years of dating, they exchanged wedding vows.
Paula, with her deep affection for sports and a lifelong devotion to football, however, prefers to stay out of the limelight.
We've all heard the age-old saying, "Behind every great man is a great woman." Coach Morris firmly believes that this holds true for him.
"There's a special place in heaven for coaches' wives," says Chad Morris.
Paula Morris adds, "Everyone asks me, 'What makes a good coach' wife?' and I always respond, 'You've got to be able to entertain yourself.'"
Son: Chandler Morris
Chandler Morris was born in Houston, Texas, on December 26, 2000.
Throughout his childhood, his family relocated to various places, following his father's career in Texas, and they also spent time in Oklahoma and South Carolina.
Morris enrolled at Highland Park High School, eventually achieving an Under Armour All-American.
During his junior year, Morris served as the quarterback and led his team to an impeccable 16–0 record, securing the Class 5A-1 state championship.
Subsequently, he enrolled at the University of Oklahoma to pursue collegiate football but had limited playing time during his freshman year in 2020.
He later transferred to join the TCU Horned Frogs and is currently in his senior season with the team.
Daughter: Mackenzie Morris
Mackenzie Morris graduated with a bachelor's degree in sports management from Texas A&M University in 2019.
She then pursued her master's in recreation and sport management from the University of Arkansas in 2021.
Since April 2022, she has been the director of recruiting at the University of Mississippi Football.
Her previous work experiences include:
Football Recruiting Operations Coordinator (March 2020- April 2022) at the University of North Texas
On-Campus Recruiting Assistant (June 2019- March 2020) & Recruiting Student Volunteer (December 2017- March 2020) at University of Arkansas Football
Recruiting Student Volunteer (May 2015- August 2017) at SMU Football
Recruiting Department Volunteer (June 2012- July 2014) at Clemson University Football