The six times European Tour champ Tommy Fleetwood's parents have always been a significant part of his golf career success.
Every victory of Fleetwood is a way of honoring his father, Pete, and his late mother Sue Fleetwood.
While the English golfer's parents may not be there with him every day, their work ethic & sportsmanship remains instilled in him.
Be it a hard time or a celebration, they are the go-to person of Tommy Fleetwood.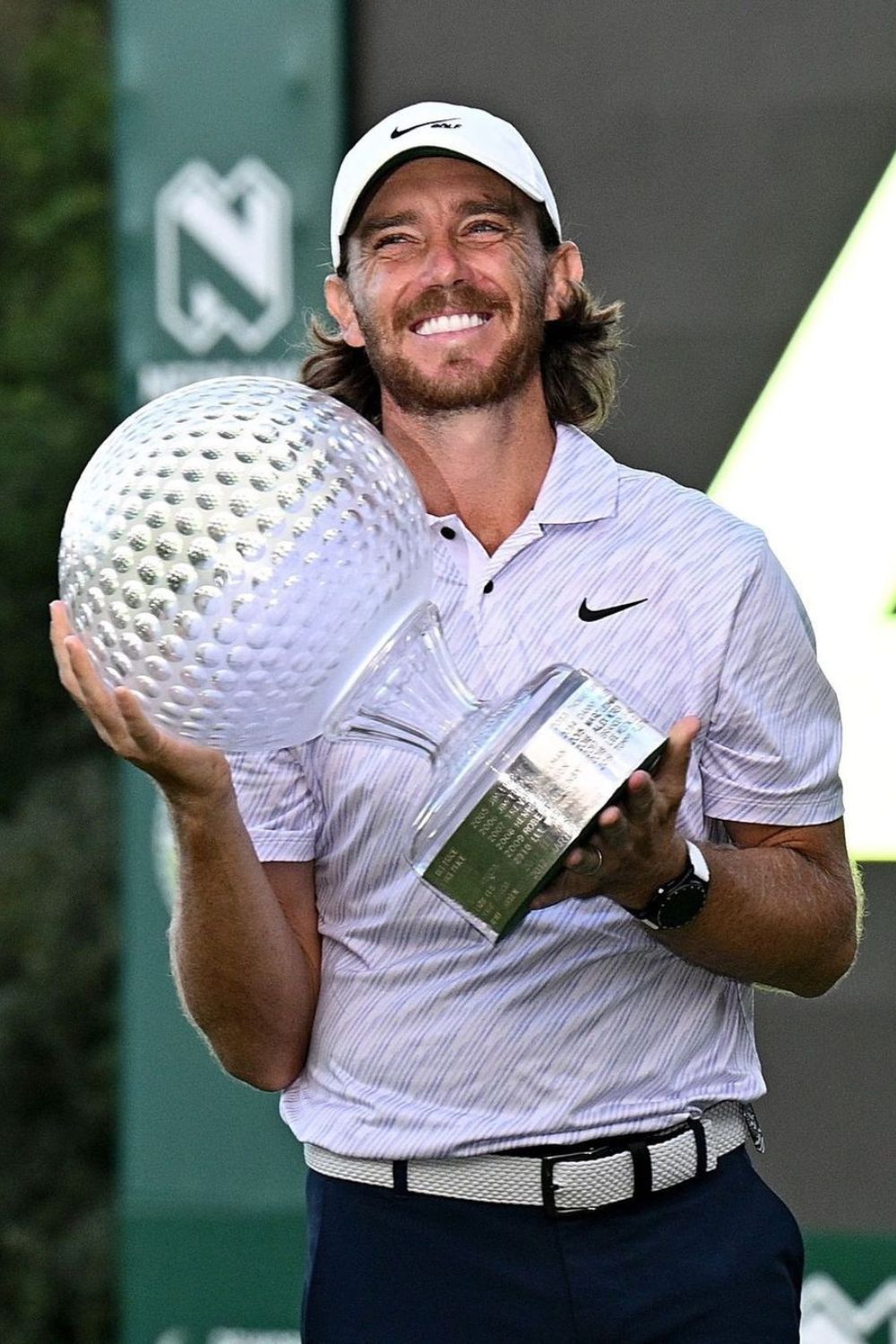 Growing up, Tommy used to sneak onto golf courses to watch with his father.
During his amateur career, he achieved the top spot in the Scratch Players World Amateur Rankings and ranked third on The R&A's World Amateur Golf Ranking.
He then made his professional debut at the 2010 Czech Open and won his first European Tour title in August 2013 at the Johnnie Walker Championship at Gleneagles.
The English professional golfer has won six European Tours, one Sunshine Tour, and one Challenge Tour.
In addition, Fleetwood was named the 2017 European Tour Players' Player of the Year.
Tommy Fleetwood Parents
Thomas Paul Fleetwood, better known as Tommy Fleetwood, was born on January 19, 1991, in Merseyside, England, to Sue and Pete Fleetwood.
He and his father share a passion for golf, as they used to sneak onto the Royal Birkdale course when Tommy was a child.
In the early stages of his career, Tommy's father, Pete, worked as his caddy. However, their partnership stopped in 2011 due to Pete's physical strain caused by years of working on the construction sites.
Pete used a trolley to carry Tommy's bags around the course; however, it was not allowed on the European Pro Tour, forcing them to discontinue their collaboration.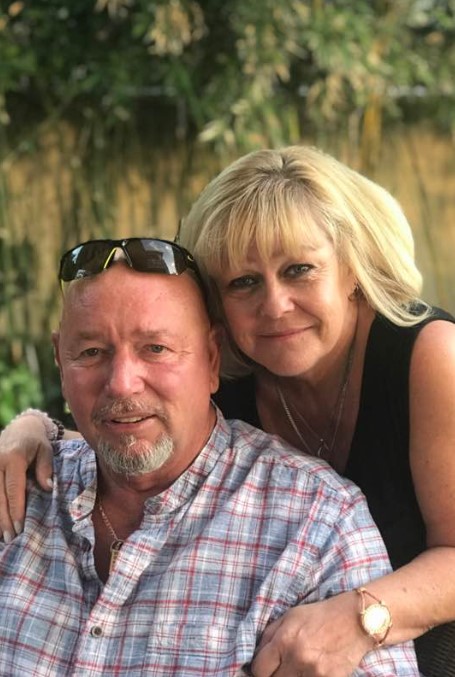 Tommy's mother, Sue, passed away at the age of 60 in July 2022 after a two-year battle with cancer.
She had been Tommy's pillar of support, especially during his low moments in 2021 when he struggled with his performance.
Tommy's parents were married for 42 years before Sue's passing.
Despite the emotional turmoil of losing his mother, Tommy achieved a significant victory by winning the Ryder Cup in November 2022.
This cup was emotional for Tommy as it was just a few months after his mother's passing and also ended his three-year trophy drought.
One Elder Brother: Joe Fleetwood
Tommy's brother, Joe Fleetwood (born on February 26, 1981), is a former professional golfer-turned-business executive.
From August 2021 to February 2023, he served as the group general manager at Signature Living Ltd.
According to his LinkedIn profile, he was the director of commercial operations at Fleetwood Town Football Club (Jun. 2019- Sept. 2020).
Back in 2011, Joe was named the general manager of Parklands Golf Course in Newcastle upon Tyne. Moreover, he was the deputy general manager at Tenpin Ltd. in Liverpool.
Also, Joe Fleetwood served as the head of commercial/sponsorship activities in Europe at Hambric Sports Group.
Married To Clare Fleetwood
In December 2017, Tommy Fleetwood tied the knot with his wife, Clare Fleetwood, in the Bahamas, where the couple reportedly had a beautiful wedding ceremony.
Tommy and Clare first met in 2015 when Clare was the manager of Tommy Fleetwood.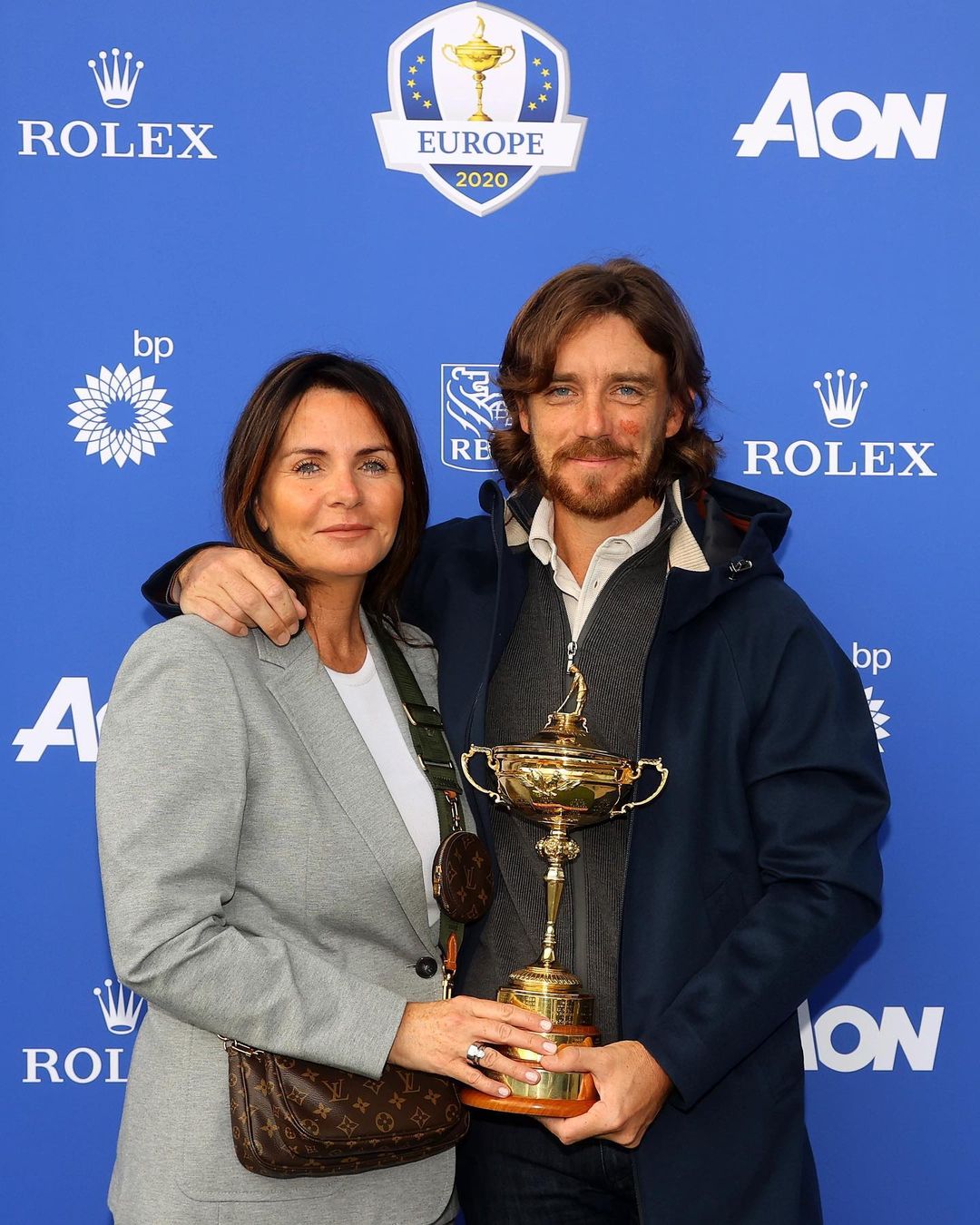 At the time, Clare was 44, while Tommy was 24, making a 20-year age difference between them. Despite the age gap, the couple began dating in late 2016.
She served as the vice president of Hambric Sports Management's European division before becoming Tommy's full-time manager.
Do They Share Children?
The couple welcomed their first child, Franklin, a son, in September 2017, a few months before their wedding.
Clare was previously married to Andy Craig and has two sons named Oscar and Mo from her past relationship. Tommy is now a stepfather to her two sons and a devoted father to all three children.
Net Worth Of Tommy Fleetwood
Tommy Fleetwood's net worth is estimated to be around $15 million as of 2023. His primary source of income is his professional golf career and endorsement and partnership deals.
A significant portion of his net worth has come from his six wins on the European Tour.
One of his notable wins includes the Abu Dhabi Championship in 2017, which earned him a cash prize of $450,000. He went on to defend his title successfully the following year.
His golf career earnings stand at $16.34 million; the highest yearly earnings being $4.14 million in 2018 & $4.4 million in 2019.