Pierre Gasly's parents, Jean Jacques Gasly and Pascale Gasly, come from a family with a racing connection. Jean and Pascale had kids from previous marriages before tying the knot.
The former teammate of Yuki Tsunodo, Pierre Gasly, bid goodbye to Alpha Tauri last season. Now starring for Alpine, Pierre races alongside his French teammate Esteban Ocon.
Growing up in Rouen, France, Gasly is the youngest child of Jean and Pascale. He is also the only one who showed interest in racing, a sport that runs in the family's blood.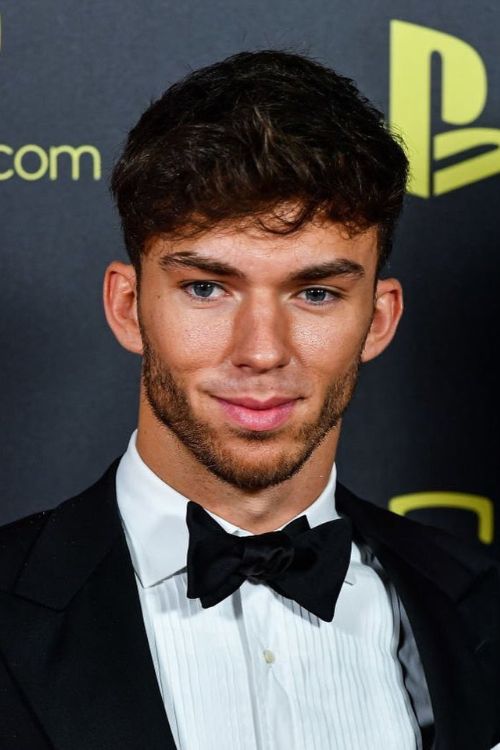 A former Red Bull driver, Gasly currently stands 14th in the F1 list. His four points came from the first two races of the season at the Bahrain GP and the Saudi Arabian GP.
In the practice session for Miami Grand Prix, Gasly made good friends with the NFL star Tyreek Hill, with the video of two athletes showing their quick reflexes going viral.
Pierre Gasly Parents, Jean Jacques Gasly And Pascale Gasly
Pierre Gasly's parents, Jean and Pascale Gasly strived to help their son fulfill his F1 dream.
Unlike other F1 drivers, Pierre doesn't come from an ultra-rich family. Without sponsors, the Frenchman probably would have never made it big time.
But along with financial help, talent is also required to become an F1 driver, and Gasly's talent was never in doubt. His father was the first one to recognize it.
Jean Jacques Gasly had previously seen his father work with the French karting team in the 1960s. So, even he gave racing a go.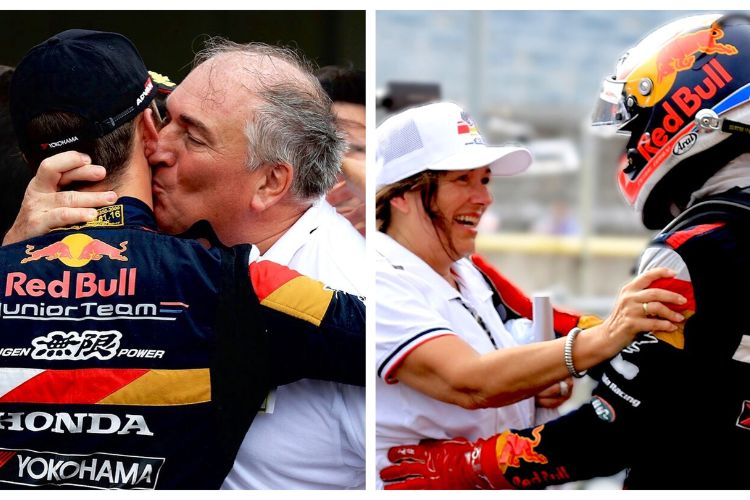 The father of the F1 driver competed in karting, endurance racing, and rallying. But didn't pursue racing seriously and later opened a small printing business.
Jean knew about his son's interest in racing since Pierre turned six. Despite not being financially secure, Jean and Pascale decided to support their son's dream.
Jean bought his son a second-hand kart and would revamp the engine and chains by himself. In hopes of their son getting a sponsor, Jean and Pascale even traveled to Uganda but later found out it was a scam.
Jean and Pascale were previously married with two kids each before they had Gasly. The couple is seen regularly at Gasly's races, with the Frenchman dedicating his maiden F1 win to his parents in 2020.
Pierre Gasly And His Four Brothers
The F1 driver Pierre Gasly has four half-brothers, two from each parent.
Philippe Gasly and Paul Gasly are his two brothers from his dad's side, and Cyril Caron and Nicolas Caron are the two brothers from his mom's side.
The Frenchman shares a strong bond with all four of his brothers, having been previously pictured with them during vacations.
Philippe Gasly Is An Associate Partner In A Sports Agency
The older brother of Pierre Gasly, Phillippe Gasly, works as an associate partner at the French sports agency, Sportcarriere.
A graduate of Kedge Business School, Philippe has worked at Redcliffe Training Associate as a marketing assistant before becoming a project manager assistant at the French Chamber of Commerce in the Great Britain.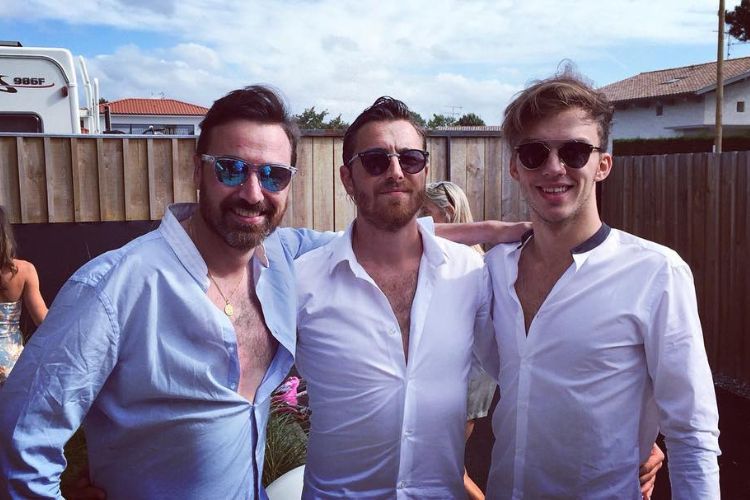 He joined his current workplace in 2016 as a consultant in sports and entertainment and quickly rose through the ranks. He was a development director at Sportcarriere before assuming his current role.
Philippe is available on Instagram but has kept his handle private.
Paul Gasly Is The Founder Of Virtu Strategy
Paul is a graduate of St John's University, earning his MBA degree in 2010. He also has a degree in MBA from ISEG with a certificate in business administration from UC Irvine.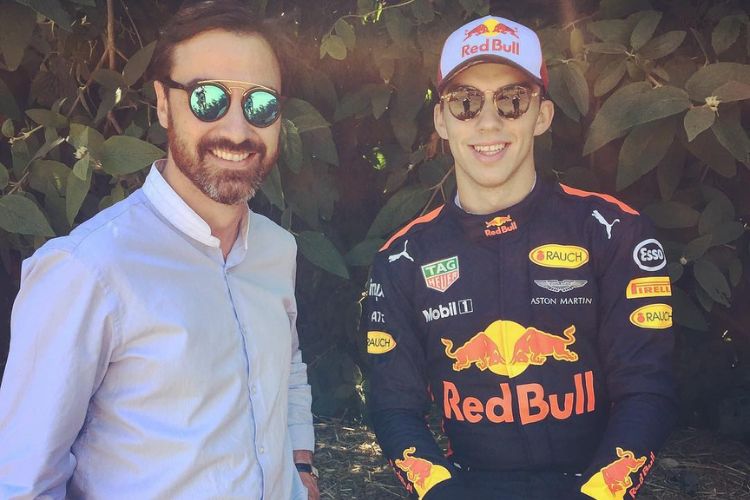 Before establishing his company Virtu Strategy in Switzerland, Paul worked as an asset manager at Hunanis Gestion d'Actifs. He assumed the role in 2016 and has also worked as a head analyst.
On Instagram, Paul has previously shared appreciation for his little brother and has shared several cute pictures of his growing family.
Nicolas And Cyril Caron Have Stayed Away From Public Limelight
The two brothers of Pierre Gasly from his mom's side have stayed away from the spotlight and rarely share any posts on their social media.
Nicolas Caron works as a product designer for Decathlon International, a position he has worked in for the last 16 years.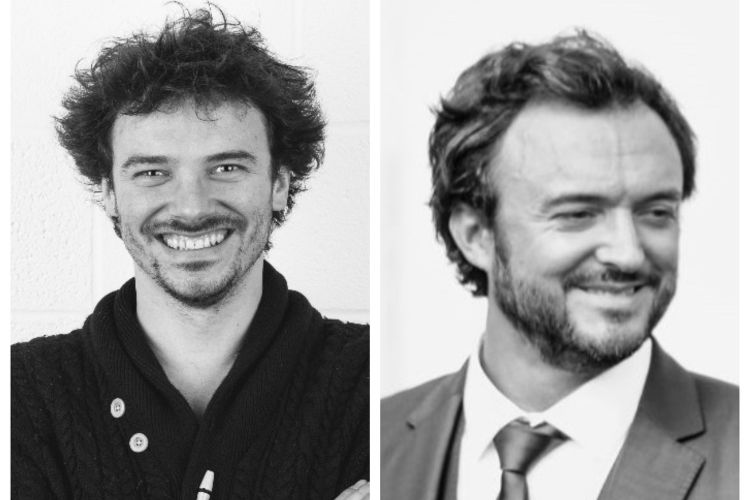 His other brother, Cyril Caron, is a graduate of ISEG Bordeaux, having earned his degree in project management in 2005.
He has previously worked as a commercial director for Cinq Etoiles Reception and joined his current workplace, Ordesoft, in 2015. He started as a manager and now works as a Director of Operations.