The son of NBA legend, Rajon Rondo has already started following in his father's footsteps. He may be a kid right now, but no one can deny he has immaculate skills.
We always love a story of a child taking over their father's legacy and turning it into their own. As things are going on we might see something like that with Rajon Rondo's son.
The young baller is currently in his developing phase and has a long way to go. Nonetheless, with the skills and background he possesses he has no one to stop him.
Rajon Pierre Rondo Jr., or simply Pierre, is the son of former basketball player Rajon Rondo and his ex-wife Ashley Bachelor. He is currently in 5th grade, so his age might be around 10-12 years.
Furthermore, Pierre was born when his father was playing for the Boston Celtics. So we can presume he was born and raised in and around Boston.
Pierre recently made headlines for his gameplay when he was playing for his father's basketball program. With the Rondo Elite, the young gun showcased incredible skills and shocked all the viewers.
Pierre Is The Son Of NBA Champion Rajon Rondo
It has already been clear that the young sensation we are talking about is none other than 2 times NBA champion Rajon Pierre Rondo's son.
Rajon Rondo was the 21st pick of the NBA draft in 2006 and is still active as a player for the Cleveland Cavaliers. Moreover, he has won the ring twice, once in 2008 with the Celtics and in 2020 with the Lakers.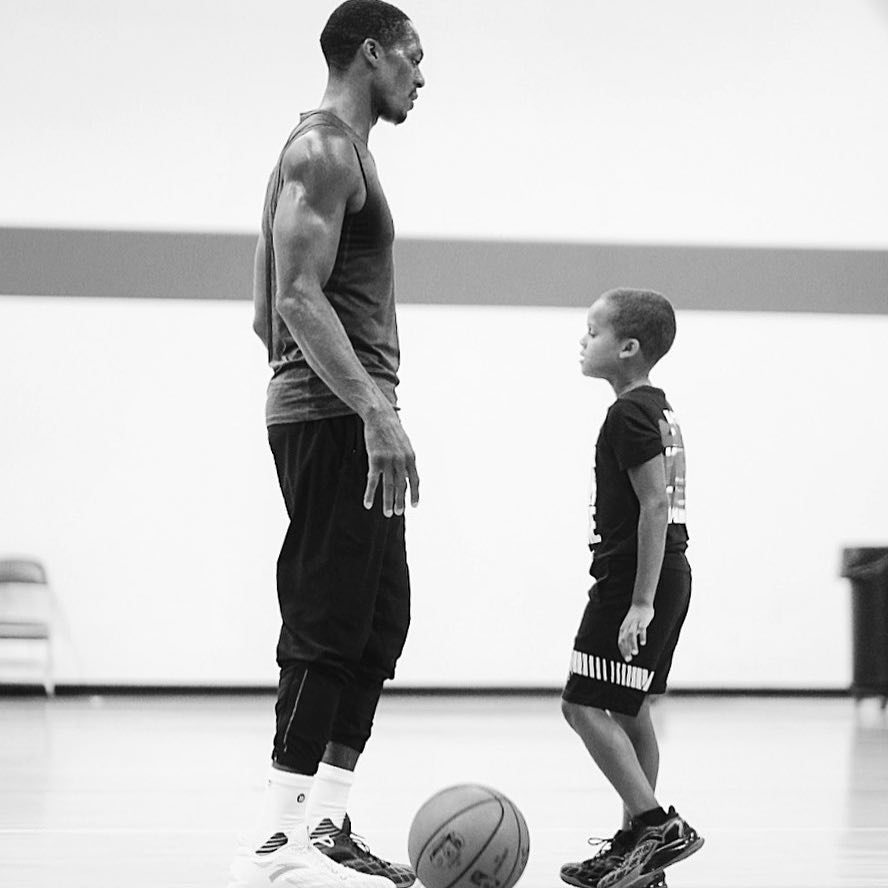 Furthermore, the point guard is also 4 times NBA All-Star and a player with a lot of outstanding moments.
Rajon came from a struggling family, where his father left when he was seven, and he grew up with a single mother. This made him understand the essence of fatherhood and become a better father in the future.
Moreover, we can say he has been a successful father, guiding his son on the proper path. If Pierre one day does make it to the top level, he will have his dad to thank for.
Pierre Is An Internet Star
Rajon Rondo didn't only give his son his heritage but a proper room to grow and make his own identity.
He doesn't want Junior Rondo to be known as Rajon's son but for him to have a personal following.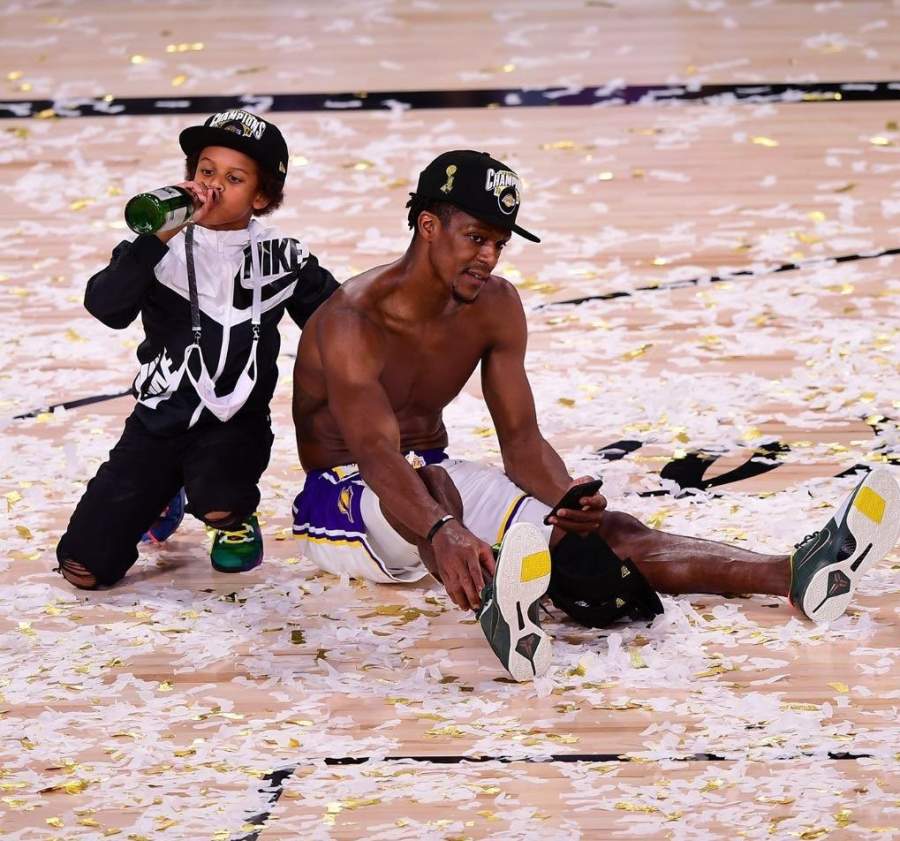 Moreover, when the Lakers last won the league, and the celebration was popping off, Pierre took the spotlight with his action. The whole world watched as the kid drank liquor straight out of the bottle.
Now this was a defining moment for the young baller and his spontaneous character.
Furthermore, his gameplay highlights made fans on the internet react with jubilance. Most of them were absolutely in awe of how a 5th grader could play with such elegance and composure.
Even the great Lebron James acknowledged Pierre's skills. LBJ commented on Rajon's Instagram post, writing P with a series of exclamation marks.
Rajon Rondo And His Son: Legal Controversy
Back in 2022, Rajon's ex-wife Ashley Bachelor filed for an emergency protective order against Rajon. In addition, she also had temporary custody of their son and daughter.
Later, the Family Court dismissed the judgment after Rajon and Ashley reached a mutual consensus.
As things stand, the situation is under control with the NBA champ and his son on normal terms.