Puka Nacua is making waves in the football world, and it is thanks to his parents, Lionel and Penina, who have shaped him into a fine player.
To this day, he still props his folks and siblings for contributing to his career and never leaves any chance to credit them.
Puka Nacua is an American football wide receiver who currently plays for the Los Angeles Rams in the NFL.
He gained significant recognition during his college football career at both Washington and BYU.
Nacua left a remarkable mark in his NFL debut on a Sunday afternoon by helping the Los Angeles Rams secure a 30-13 victory against the Seattle Seahawks.
His performance was historic, as he became only the fourth player in NFL history to achieve 10 receptions and surpass 100 receiving yards in his very first professional game.
Puka Nacua's Parents Are His Inspiration
Puka Nacua was born on May 29, 2001, to parents Lionel and Penina Nacua.
He grew up in a competitive household with five siblings (four brothers and one sister, Chanel Nacua).
His father played a significant role in shaping him and his brothers into football players.
The Nacua family, while residing in Las Vegas, prioritized sports as an integral part of their children's upbringing.
Lionel not only coached Puka in Little League but also imparted skills like breaking down film and making insightful predictions about his future in football.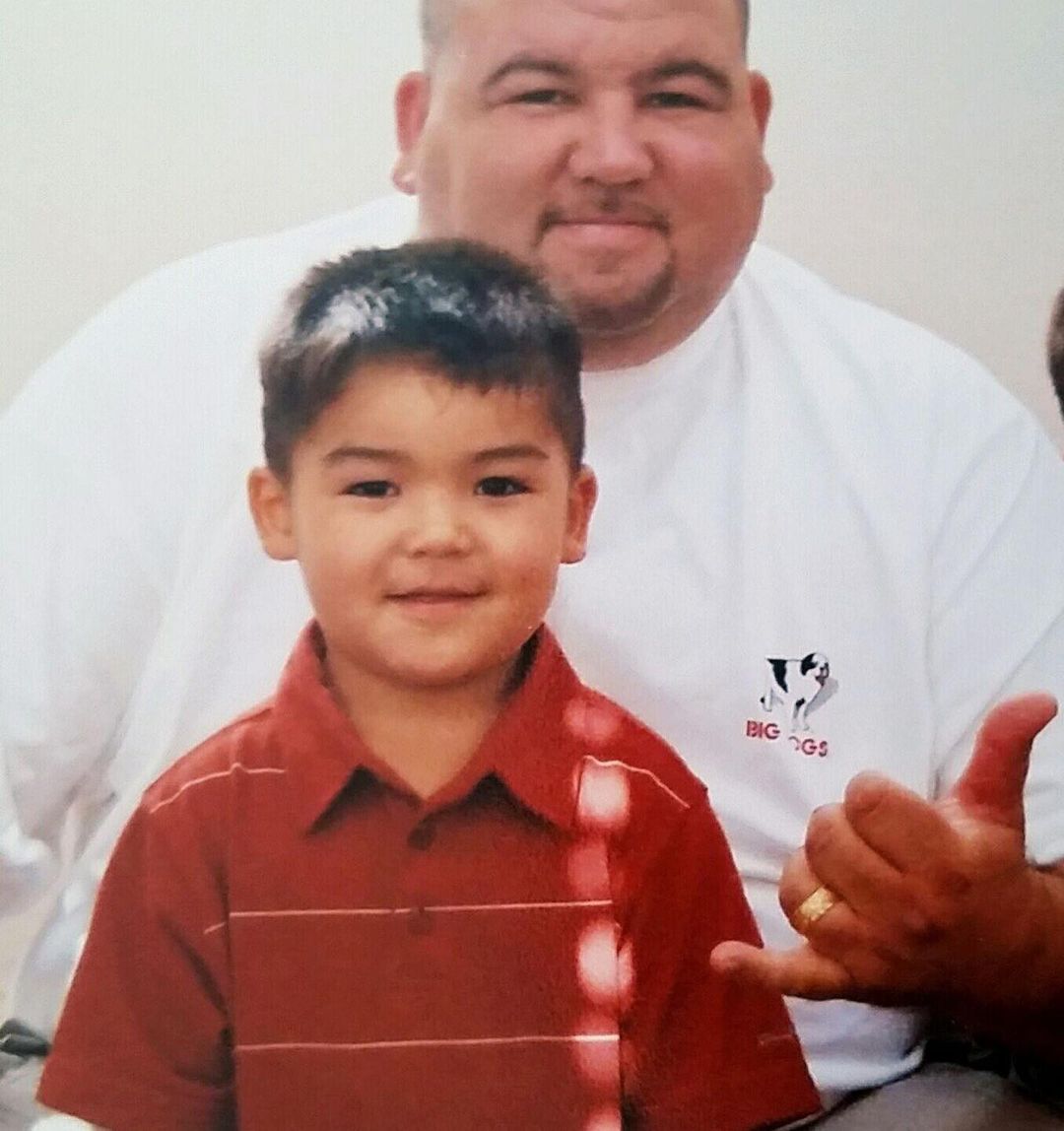 Tragically, Lionel passed away due to diabetes in 2012, leading the family to relocate to Utah Valley.
Although it has been many years since his death, their father still influences the siblings.
Puka's mother, Penina, played a crucial role in maintaining the family's unity and guiding them through challenging times.
According to her, the athlete immersed himself in football as he grew older.
Furthermore, she noted that Puka preferred to watch football highlights and diligently prepare for his upcoming chances on the field.
Penina established strict rules and expectations within their home, aiming to prepare her sons for success both on and off the football field.
Football Runs In The Nacua Family
The eldest sibling, Kai Nacua, is a free safety for the Michigan Panthers in the United States Football League (USFL).
His professional career has included stints with teams such as the Cleveland Browns, Baltimore Ravens, Carolina Panthers, and the New York Jets.
Meanwhile, another brother, Samson Nacua, previously played as a wide receiver for the Indianapolis Colts in the NFL and is currently an active player for the Pittsburgh Maulers in the USFL.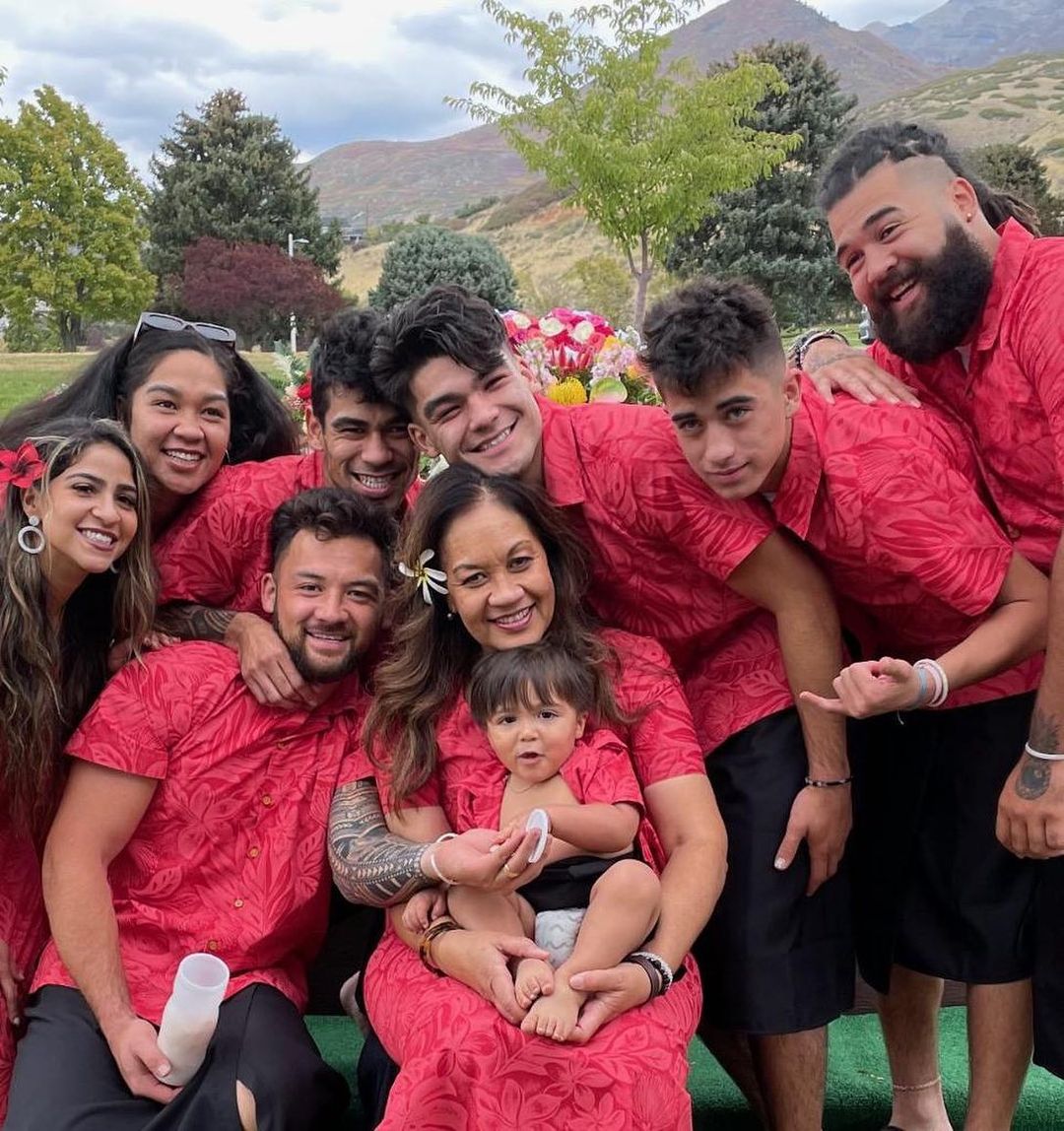 Similarly, another of their brothers, Isaiah Nacua, also made his mark in college football at BYU and gained recognition as a highly regarded defensive lineman during his time at Bishop Gorman High School.
Lastly, the youngest sibling, Tei Nacua, is currently a wide receiver at Timpview High School and has already received offers from college programs, highlighting his promising future in the sport.
Frequently Asked Questions (FAQs)
1. Who Are The Parents Of Puka Nacua?
Puka Nacua was born to his parents, Lionel And Penina Nacua, his motivation.
2. How Many Siblings Does Puka Nacua Have?
Puka Nacua has five siblings: four brothers, Kai, Samson, Isaiah, and Tei, and one sister, Chanel Nacua.