Famous rapper and singer Ice Spice is the oldest of the five children of New York residents Joseph Gaston and Charina Almanzar. One among her siblings is Joey Gaston, considered one of the best QBs currently playing in high school.
Joey Gaston is currently a junior football player at one of New York's top schools.
With his recent rise in the American football scene and his relationship with Ice Spice, people are curious to know more about Gaston. This article provides related information on the topic.
Gaston's sister, Ice Spice, is only in her twenties but is already among the most popular young artists in the United States. She gained significant recognition only a few months ago when her song Munch (Feelin' U) went viral on TikTok.
Then, Ice released several popular songs in collaboration with other renowned figures, like Nicki Minaj, Taylor Swift, and Lil Tjay.
In 2021, Time magazine described her as a breakout star, and print media such as Billboard and The New York Times named her the new face of rap music.
Additionally, she has received accolades, including the MTV Video Music Award for Best New Artist in 2023.
QB Joey Gaston Age And Wikipedia
The high school football QB Joey Gaston is the younger brother of rapper Ice Spice.
Even though his parents separated while he was a kid, they co-parented him and his siblings, living near the Bronx, New York.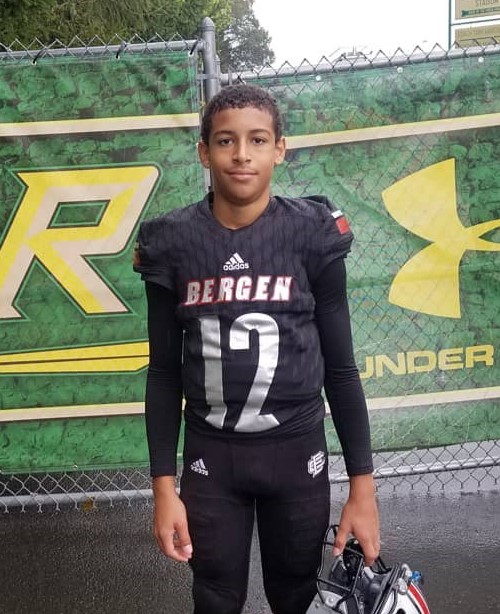 Regarding his age, there is no information about his exact birthdate.
But as per his NCSA recruiting profile, he was sixteen when he was a first-year football player for the Green Knights of St. Joseph Regional High School in Montvale, New Jersey. Considering this, Joey is still in his teens.
He plays quarterback for the Iona Preparatory School varsity team in New Rochelle, New York.
To date, he has played 16 games, recording 19 passing touchdowns and 14 interceptions. Gaston will graduate high school in 2025.
More On Ice Spice's Early Life And Family
Isis Naija Gaston, better known as Ice Spice, was born to her parents, Joseph Gaston and Charina Almanzar, on January 1, 2000, in New York, United States. Her mom was only seventeen when she gave birth to Isis.
Her dad, Joseph, is an African American, while her mother, Charina, is of Dominican descent.
Raised in her grandparents' home in Fordham Road, Ice did her early schooling in the Bronx before joining Sacred Heart High School. At that time, she had already started rapping in school programs.
Her dad, Joseph, was a former underground rapper; growing up, he had a massive influence on her. Moreover, she started listening to rappers like Nicki Minaj and Lil' Kim when she was seven.
After graduating from school in 2018, she attended the State University of New York at Purchase, where she pursued a degree in biology. Aside from that, she played college volleyball.
However, she left college in her sophomore year and started supporting herself by doing cashier jobs at The Gap and Wendy's. But most importantly, she focused on her music career.