Kyle Allen's parents, Mike and Jonna Allen have undoubtedly been their quarterback son's strong influence since day one.
His parents' guidance and support have played a huge role in shaping him into the person Allen has become at present.
The hard-working mentality and the never-giving-up spirit the couple inserted in their child certainly didn't go to waste.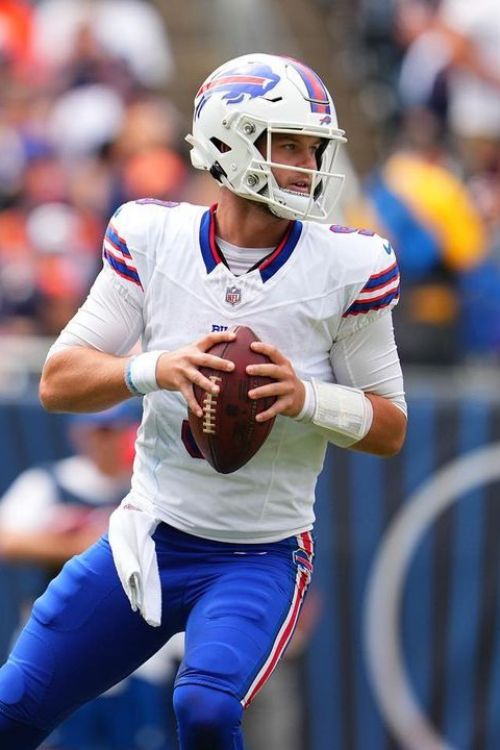 Kyle Allen is an American football quarterback of the National Football League (NFL) who currently plays for the Buffalo Bills.
Hailing from Scottsdale, Arizona, he started his sports journey playing at Desert Mountain High School.
Allen then played college football at Texas A&M for a year. In 2016, he transferred to the University of Houston.
Finally, Kyle made his NFL debut in 2018 when the Carolina Panthers as an undrafted free agent.
The following year, he became the starting quarterback for the Carolina Panthers after Cam Newton was placed on injured reserve.
Additionally, he also had a few notable performances with Washington Football Team (then Washington Redskins) and Houston Texans.
Unfortunately, Allen suffered a dislocated ankle and a small fracture and decided to work on his recovery and aimed to return to the field.
The NFL quarterback returned to the field, signing a year contract with the Buffalo Bills on March 16, 2023.
Kyle Allen Parents: Mike And Jonna Allen
Kyle was born to American parents, Mike Allen and Jonna Allen. His parents have always remained away from the media spotlight despite their son's on-field success.
Mike and Jonna Allen are the biggest cheerleaders for their son. They have been there with him every step of the way as he's become a football star.
From the moment Allen showed interest in sports, his parents always encouraged him to run after his dream.
His parents' support went beyond victories. Even when Kyle doubted himself or his potential, they were a pillar of strength, sharing stories of their own challenges and teaching him resilience.
Their unwavering belief in Kyle paid off when he received a college football scholarship and eventually made it to the NFL.
Therefore, their unbreakable bond and relentless support played a pivotal role in their son's success, proving that behind every great athlete, there are often parents who are equally remarkable in their unwavering commitment and love.
Are Kyle Allen And Josh Allen Siblings?
There is always confusion among the public that Kyle Allen and Josh Allen are siblings. However, the two do not share any blood connection other than their last name.
Kyle was born in Scottsdale, while Josh hails from Firebaugh, California. The two were also born just two months apart.
Though the two QBs are not brothers, the Buffalo Bills' YouTube channel pranked the football fans, claiming them as siblings. Therefore, the interview was only for entertainment purposes.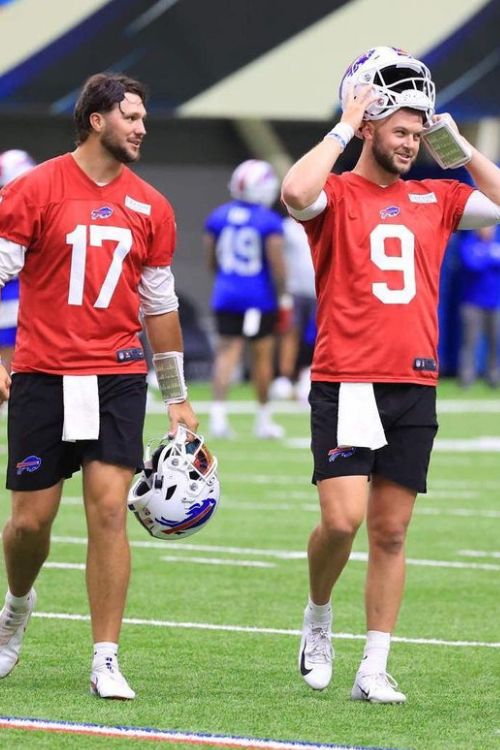 Kyle Allen And Josh Allen are very close friends and have a strong bond like brothers. They even share the same quarterback coach, Jordan Palmer, and have worked together since before the 2018 NFL Draft.
Additionally, the Allens also spent their quarantine time with their coach during the COVID-19 pandemic.