Many wonders, who is Randy Moss's wife? Libby Offutt or Lydia Moss! Well, to speak of it was Libby Offutt, his high school sweetheart. However, fairy tales don't exist; similarly, their love for each other flamed out early. All in all, they are no longer together with each other. Hence, to simply put the answer, yes, it's Lydia Moss, the lady who has shadowed herself from the spotlight.
Not everyone gets the taste of their foremost love or, let's say, their high school sweetheart.
Few do get it, but we couldn't find any story more suitable than Randy Moss's to discuss this here among the ones who don't.
As you see, everything about the lady is private, from her early life, education, family, work, and even her Instagram account. Yikes!
In addition to that, I will shortly brief her journey and relationship with her husband. Altogether, we will be summing up their ongoing happy life as a couple.
Not to mention, any added information apart from this article that you know of is welcome to share with us in the comments below.
Short Glance On Randy Moss
Apart from us being familiar with Randy Moss, we feel obliged to showcase who exactly he is to the ones confused.
Born on February 13, 1977, Randy is a former professional football player who is currently a color analyst.
During his professional career as a footballer, he played for the teams like Minnesota Vikings, Oakland Raiders, New England Patriots, Tennessee Titans, and San Francisco 49ers as a wide receiver.
Altogether, his career lasted 14 seasons in the National Football League (NFL).
By the end of it, his career statistics stood as 982 receptions, 15,292 receiving yards, 15.6 yards per reception, and 156 receiving touchdowns.
During his career tenure, Randy Moss had bagged certain titles like the NFL single-season touchdown reception record, the NFL single-season touchdown reception record for a rookie, and the NFL all-time regular-season touchdown reception.
Apart from these, he has also been in the Pro Bowl six times, where he claimed the Pro Bowl Most Valuable Player Award.
Likewise, some of his Mid-American Conference football awards are MAC Most Valuable Player and MAC Offensive Player of the Year.
Apparently, the athlete has been n the field for so long since his college days that his awards and highlights get a long list to count.
Therewith, after football, he shifted to the profession as an analyst for Fox Sports 1's Fox Football Daily show.
Later, he worked as the associate head coach and defensive coordinator at Victory Christian Center High School in Charlotte, North Carolina.
Thus, in the end, he was a studio analyst on ESPN for their Sunday NFL Countdown and Monday Night Countdown programs.
Most of us know about Randy Moss's puppy love and ex-girlfriend Libby Offutt, their relationship, and their saddening end.
Born on November 1, 1975, Libby Offutt's birth name is Elizabeth Ann Offutt.
She was born to parents Margarette Offutt and Frank Montgomery Offutt. Moreover, Libby grew up alongside her sisters, Jennifer and Angela.
As for her lesser-known facts, she is an excellent swimmer and used to indulge herself in it during her time at the Saint Albans High School' in West Virginia.
Afterward, Libby commenced her further studies at DuPont High School. Apparently, DuPont High school is where she met Randy Moss for the first time and started dating.
Actually, their relationship was never easy, even since the first time they started.
Right after their dating news sparked all around, the duo was backlashed due to their interracial relationship's negative outlook.
Despite the fact that they had moved quite a bit with the relationship, it would be safe to say that it wasn't a healthy one.
To recall the past, Randy Moss got into a fight once as he was taunted for the relationship.
Additionally, he was arrested for the fight and was even threatened with his scholarship at Notre Dame University.
Libby Offutt Loves Dogs.
Even though she has three dogs—Polo, Zoro, and an unnamed third—Libby adores her dog more than anyone.
On her social media account @Libbyoff5, the former waitress frequently posts images of her dogs. Along with that, she walks her dogs every day.
View this post on Instagram
Relationship
The taunts they faced in their relationship were more intense as they had their first baby.
As a high schooler, Libby Offutt gave birth to her daughter Sydney Nikale Moss on March 6, 1994.
Maybe due to the outside pressure that infected their relationship, they got into heated arguments many times.
For instance, the quarrel in 1996 led Randy Moss into a case for domestic violence. Back then, he had thrown hot water at Libby Offutt.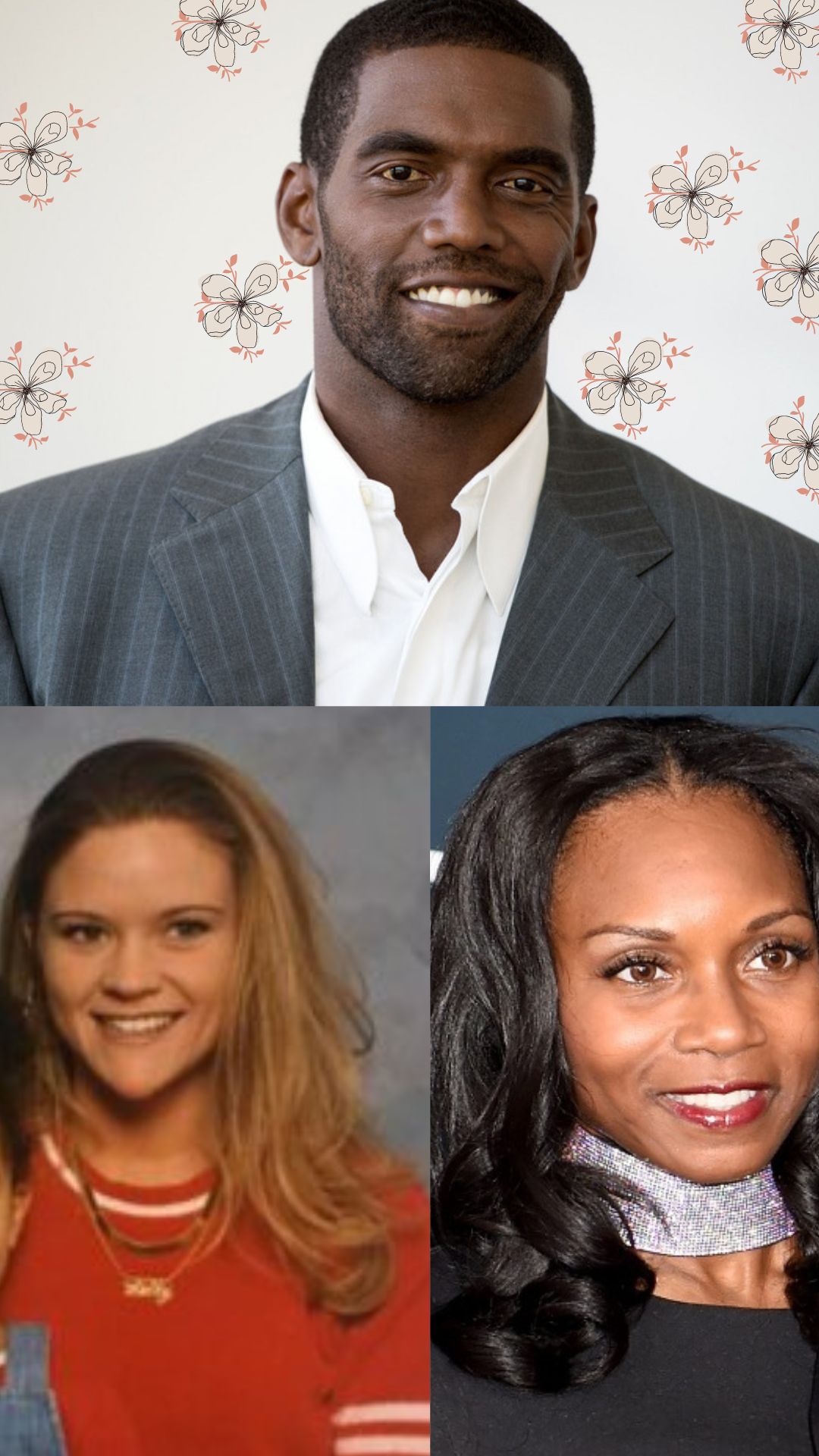 However, they have as many children named Senali Moss, Thaddeus Moss, Montigo Moss, and Sylee Moss.
In the end, the couple finally ended their relationship and went their own way. After the split, Offutt was struck with a title that won't go off her ever.
In 2016, Randy Moss tweeted that his ex-girlfriend, Libby Offutt, spent around $4 million on drugs.
Altogether, Libby Offutt had denied his criticism and refused to take it as a truth. Furthermore, to help her truth, she stated she came clean in 2007.
However, it doesn't end here. Randy Moss had further opened how Libby had asked him to end his NFL career and look after the children.
As a counterpart, Libby opened up that after for hour-long drive to see her children, Randy and his new wide Lydia did not allow her to see them.
Lydia Moss
Fully named Lydia Griffith Moss, she is a tan-skinned lady with short black hair. To illustrate, Moss had a pixie haircut and had got small, oval face with similar black eyes.
Although her detailed body measurements are unknown, she seems to be of small stature.
Furthermore, standing next to her 6 feet 4 inches husband, she seems to measure around 5 feet 6 inches (as an estimation).
Like as I said before, her detailed information is nowhere to be seen. According to the news, after Randy broke off with his high school love, Lydia and Randy got married in 2015.
To date, the duo has been going strong together. Although she is away from the public and doesn't have any interviews, Randy Moss doesn't miss his chance to shower love on her.
When we talk about it, we definitely can't miss the moment when Moss thanked his wife Lydia in 2018.
Back in the time, he thanked her for looking after his children with love and unconditional support.
What's more romantic was that he did it in front of all the people at the 2018 Pro Football Hall of Fame induction ceremony.
2023 update of Lydia Moss was Lydia Moss and Randy Moss are currently married for the second time.
He previously wed Libby Offut, his high school sweetheart, and the two of them had five kids.
Randy Moss | Personal Life & Children
As discussed before, Randy Moss has five children from his previous relationship with Libby Offutt.
As per the source, their eldest child is Sydney Moss, a basketball player in the NCAA Division III Thomas More College.
View this post on Instagram
In fact, Sydney is quite good with what she does as she bagged the 2014 Division III NCAA Tournament.
Besides her, their eldest son Thaddeus Moss is a footballer who attended the Boone County High School.
Following it, he entered St. Albans High school and then Lincoln High School.
Afterward, he was again transferred to the Victory Christian Center High School in Charlotte, North Carolina.
Randy Moss | Net Worth And Salary
In the whole Moss family, Randy Moss is the only one known for his professional job.
"As of 2023, Moss has a net worth of $25 million, with $6.5 Million as his average annual salary."
Apart from his previous career earnings and current ESPN, Randy Moss also earns from his brand endorsements.
To date, he has endorsed major brands like Jordan and Livewire Ergogenics.
Not to mention, Randy was also the owner of the NASCAR Camping World Truck Series team named "Randy Moss Motorsports with HTM."
House
Currently, Randy Moss resides in Charlotte, North Carolina, alongside his family. Before their residence here, the duo lived in Lincoln, Rhode Island.
Back then, Moss had paid $1,250,000 for the house, which was built in 2000.
Their 3,486 square feet house consisted of three bedrooms, three and one-half bathrooms, and a three-car garage. Later, they sold the house and shifted to Charlotte in 2014.
Charity
Randy Moss gives what he earns, to his family, to his state, and to the needy.
Altogether, Moss is quite generous in helping to supply backpacks to children in need and donating to the cause off the field.
Additionally, he also sponsors a group of youngsters known as "Randy's Purple Pioneers."
Furthermore, he is also the one to start the Rewarding Excellence program, which is all about rewarding students who work hard in school.
Social Media Presence:
Randy Moss is quite active on social media. You can follow Randy and his wife Lydia on their social handles via these links.
Instagram (Randy Moss): 641k Followers
Twitter (Randy Moss): 378.7k Followers
Instagram (Lydia Moss): 271 Followers
Some FAQs:
Does Randy Moss's son play in the NFL?
Randy Moss's son Thaddeus Moss plays for the professional football team Cincinnati Bengals of the National Football League (NFL). He plays in the tight-end position.
Is Randy Moss a hall of Famer?
Yes, the news says, Randy Moss was inducted into the Pro Football Hall of Fame on August 5, 2018.
Who is Randy Moss married to today?
Randy Moss got married to Lydia Moss after Libby Offutt. Lydia Moss is the second wife of Randy Moss.
<< Jacoby Jones is a former American football wide receiver who has left an immortal contribution to the game. Learn more about his life right here>>