Besides being a world-renowned basketball player, Ray Allen is a doting father of five beautiful kids, Walter, Wynstan Tierra, Wynn, and Waker.
He is devoted to his family and has a beautiful wife, Shannon Allen.
Allen's eldest and only daughter Tierra is now married and due for a baby girl in some months.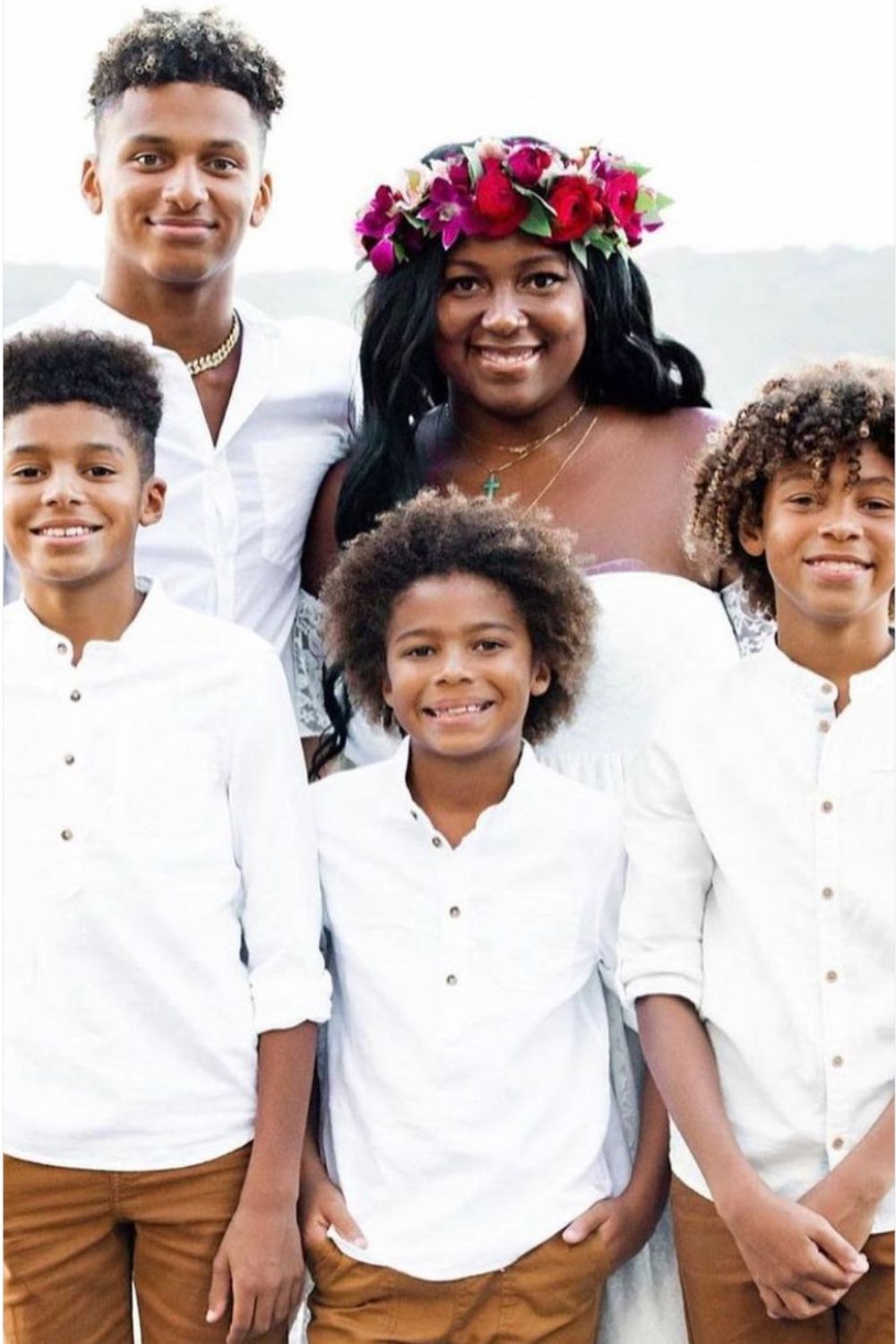 His second kid is Walter Ray Allen III, a shooting guard at the high school basketball level like his father.
The third kid is also a pianist, artist, and singer, not just a high school basketball player.
The fourth and fifth sons are 2009 and 2012 born, which indicates they are too young to choose a career path.
As we dive into his personal space, we will dig more into the lives of Ray's kids.
Before we look for in-depth details on Ray Allen's kids and family, let us all get through a quick dose of general facts.
Quick Facts
First Kid
Tierra Allen (Basketball player)
Tierra's Parents
Rosalind Ramsey (Ex Partner) & Ray Allen
Birth Place
South California
Education

Crestwood High School
Wellesley High School
University Of Dallas

Second Kid
Walter Ray Allen III
Birth Date
2004
Third Kid
Walker Allen
Birth Date
2006
Fourth Kid
Wynn Allen
Birth Date
2009
Fifth Kid
Wynstan Ryan Allen
Birth Date
2012
Grandparents

Jeannie Williams, Walter Allen, Sr., William Williams, Flora Allen

Uncle
John Allen
Aunts

Kim Allen, Kristie Raye, Talisha Allen

Father's Name
Ray Allen
Mother's Name
Net Worth

Shannon Walker ($100 Million)
Ray Allen ($100 Million)

Social Media
Instagram @lifextierra, @rayray_jr3,
Last Update
June 2023
Who Are Ray Allen Kids?
As a devoted father, Ray Allen has five children; Tierra Allen, Walker Allen, Wynstan Ryan Allen, Wynn Allen, and Walter Ray Allen III.
Tierra Allen
The only daughter of Ray Allen, Tierra Allen, was born to his ex-partner, Rosalind Ramsey. Though the duo had a daughter, they were never really lawfully married.
As the eldest child of Ray Allen, Tierra has been into basketball since an early age. After basketball, she then tried out for volleyball which became a success.
Tierra attended Crestwood High School in South Carolina, where she started playing basketball.
Later, she transferred to Wellesley High School in Wellesley, Massachusetts, where she commenced playing volleyball.
She bagged herself the region's volleyball player of the year title in her volleyball days.
After high school graduation, Tierra enrolled at Quinnipiac University. Talking about her professional career, she is a current doula trainee at Mama Glow (@mamaglow) for Connecticut and a mentee at Harmony Births (@harmonybirths).
Apart from it, Tierra Allen also authored a children's book based on her dream about her future child, who was named Magic in the goal.
You can look closely at Tierra Allen's business named By Tierra. She talks about maternity and sells multiple helpful items during maternity.
She even has an Amazon page named Tierra's Shower, where you can shop for several items handpicked by Tierra.
Mother Rosalind Ramsey
Not much is known about the details of Tierra Allen's mother, Rosalind Ramsey. Back when Tierra was born, both her parents were teenagers.
When Ray's girlfriend Rosalind was pregnant, he was only eighteen and handled the situation bravely. As Ray was busy scoring basketball scholarships early on, Tierra grew up with her mother.
Relationship
Tierra Allen married her long-time boyfriend, Travis Francis, on October 6, 2022. Their love story is fairytale-like, as they have been best friends.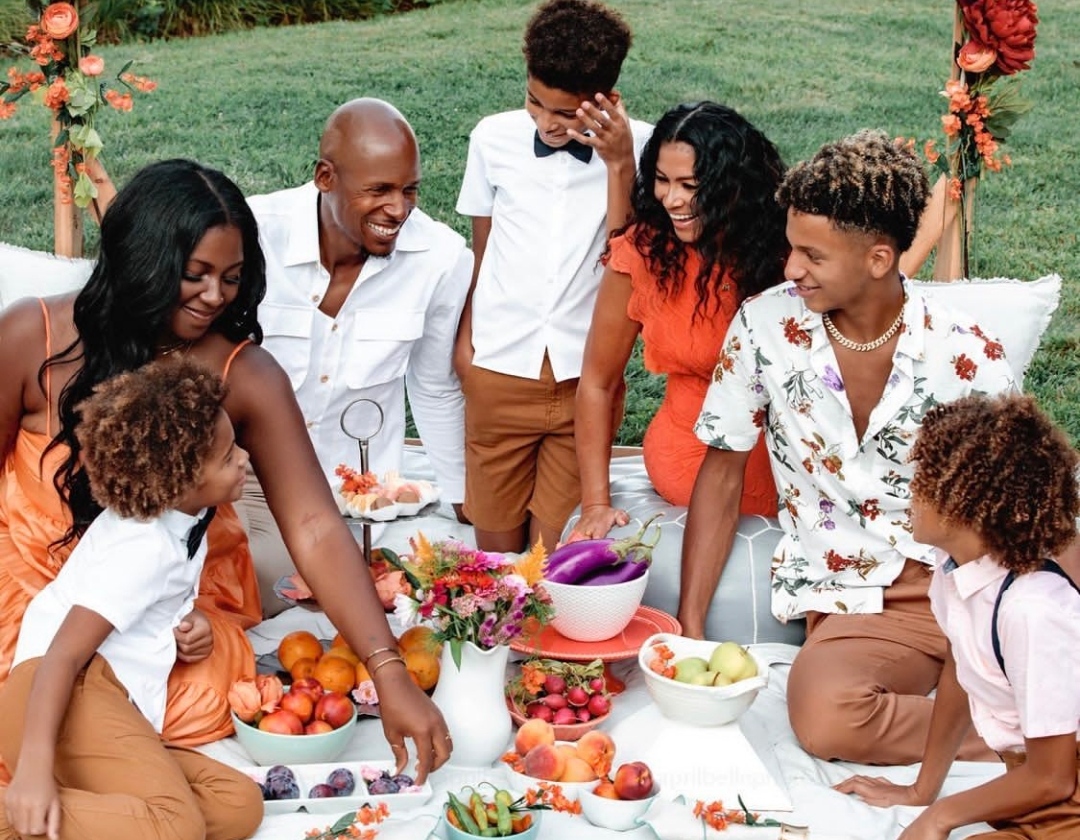 According to her Instagram handle, she is pregnant with a baby girl. Also, you can find her handle filled with cozy pictures of her baby announcement news.
Travis Francis
Tierra Allen's life partner, Travis Francis, is the only Child of Maxine & Robert Francis.
Currently a product engineer, he is a graduate of Hartford University with a degree in Law. Back in the day, he also worked as the Law Enforcement Officer.
Earnings And Social Media
Unfortunately, there are no details regarding the career earnings and net worth of Tierra Allen. However, it is known that she earns a handsome amount from her career line and other interests and hobbies.
You might be interested in checking out her personal living spaces, which she shares on her social media platform. She is on Instagram as Tierra Allen (@lifextierra) with 6.1k followers.
Walter Ray Allen III
Born in 2004 as the eldest son of Ray Allen, Walter Ray Allen III is an emerging personality in the sports industry. Indeed, he followed his father's footsteps as many had expected him to.
Walter attends the Gulliver Prep high school, a private school in Miami, Florida. Additionally, he plays basketball as the shooting guard for his high school team.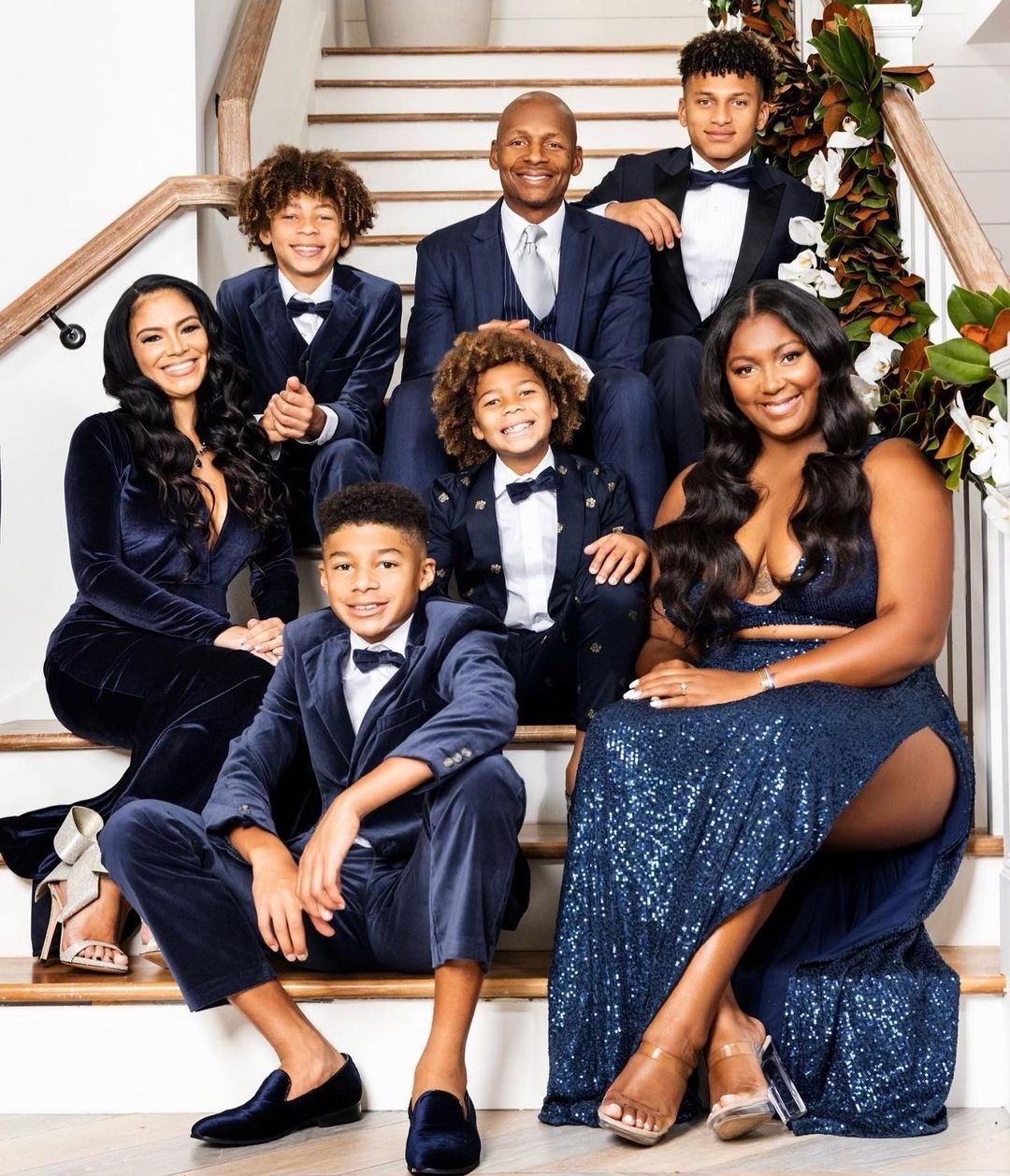 Though Walter has never appeared in a significant basketball match, most expect him to do great on the field per his skillset. Moreover, he also has his father to guide him in the arena.
Relationship & Personal Uploads
Though young, Walter Ray Allen III has been linked with a woman. Indeed, Walter is currently single and not committed to any relationship.
It did not keep him from rumors of having a girlfriend online. It all started when Walter posted his homecoming picture with a beautiful girl named Maya Visser.
Of course, he is not in a relationship with Maya, but we know Walter has multiple admirers. If you want to check more about his personal life uploads and posts, follow his social media handles.
He is on Instagram as Walter Ray Allen III (@rayray_jr3) with 24.6k followers.
Walker Allen
Born in 2006, it is safe to say that Walker Allen has caught the eyes of many. Not only does he plays basketball for his high school team, Gulliver Prep High School, but he is also a pianist, artist, and singer.
Indeed, Walker is yet young and has many matches to play; however, he does enjoy basketball as much as his father does.
Once, during an interview, when Walker was asked which team he wanted to play for, he replied that it doesn't matter who he plays for as long as he is good at it.
Type 1 Diabetes
Walker Allen has struggled with Type 1 Diabetes since he was seventeen. This life-threatening auto-immune condition occurred in 2008 when his father, Ray Allen, played for the Boston Celtics.
When Walker's mother, Shannon, bought him to the hospital for the test, Ray Allen played against Kobe Bryant's Los Angeles Lakers during the NBA Finals.
The diagnosis result announced by Walker's doctor stated that his Type 1 diabetes was entering diabetic ketoacidosis.
They said it to be a severe condition under which, if Walker did not get immediate insulin, he would die.
The doctors ran a diabetes test only when Walker's sugar level reached 639. Hence, Ray Allen came rushing to the hospital beside his son and wife.
Today, Walker Allen is healthy, and the family has learned how to cope with the disease.
Ray Allen and his wife, Shannon, are involved in the diabetes awareness program.
Not to mention, the duo has partnered with Freestyle Diabetes which is a continuous glucose monitoring device. Additionally, they are heavily invested in diabetes research.
Wynn Allen
The third child of Ray Allen and Shannon Allen, Wynn Allen, was born in 2009. According to the sources, he is not into fame and dislikes being in the spotlight.
Like all his other siblings, Walter indulged in basketball; however, it is unknown if he does have a level of love for the sport where he would want to take it as his career choice one day.
As a fun fact on Wynn, many claims he is the carbon copy of his father, Ray Allen.
Wynstan Ryan Allen
The youngest of all siblings, Wynstan Ryan Allen, was born in 2012. Being the youngest kid, Wynstan has many more to accomplish, even with his studies.
The couple shares the anecdote about his name in which Ray states they scoured every 'W' name they could.
Their first two sons were 'Wal,' so this was 'Wy.' That's kind of how they rationalized it.
Is Shannon Their Mother?
Well-known as Shannon Walker Williams, she is a famous singer and actress. She was born in Miami, Florida, where she devoted her life to the profession.
Today, she is best known for her role as Miranda in the 2001 film Blue's Clues. She was born to her parents, William Williams (father) and Jeannie Williams (mother).
Besides her successful career, Shannon is well-known for her relationship with Ray Allen.
All About Ray Allen And Shannon Allen
Ray Allen and Shannon Allen met in 1996 at a New York restaurant.
Back then, Ray Allen was drafted at the University of Connecticut All-American while Shannon's singing group (shades, Motown Records) released their first single in stores.
When they started dating in 2004, Shannon had told her father about her love, Ray Allen. Her father loved that they were dating as he was a big fan of UConn and Ray.
Coming far along the way as being each other's support, the duo tied their knot on August 16, 2008.
Before meeting Ray Allen, Shannon Walker never intended to have a kid; however, her mind changed later.
As per Ray Allen, Shannon has been the captain of their family's team. She got her first touch of motherhood when she met Tierra Allen.
"I was like, 'Oh my gosh, this little girl's amazing. I thought, I'm going to have to break my number one rule and give this man babies and I'm so glad I did because Tierra and the boys are the absolute best part of my life." – Shannon Allen.
Little On Ray Allen
Widely popular as a former basketball player, Ray Allen is one of the best three-point shooters. He is well-known for holding two times NBA championships (2008, 2013).
Starting his professional career in 1996, Ray Allen retired on November 1, 2016. He was well-known as the league's best player during the NBA's 75th Anniversary Team in October 2021.
Besides his career as an athlete, Ray Allen has also tried his hands on the acting field.
According to Barnes and Nobles, he also published his autobiography, "From the Outside: My Journey Through Life and the Game I Love," in 2018.
Net Worth
Shannon Allen and Ray Allen earn a lot with their respective successful careers.
Talking about Ray maintains a net worth of $100 million as of 2023 and an annual salary of $10 million. Ray had earned above $180 million with his salary alone.
Moving on, Shannon Allen maintains a net worth of $100 million, while her properties alone are worth over $60 million.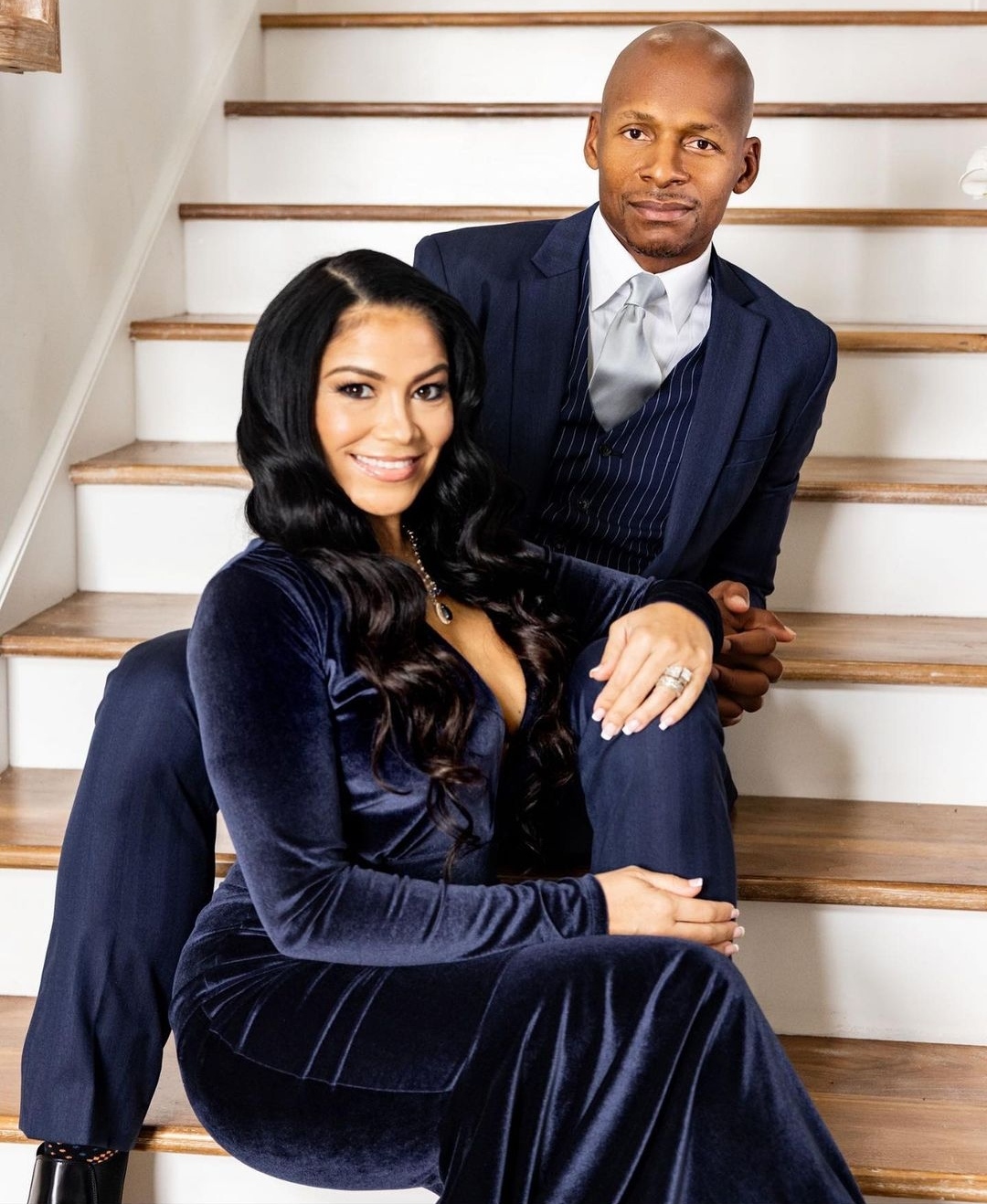 Well, it's not only her singing and acting career that she earns from, as she has multiple sources.
Williams has her own organically certified company, Grown Woman. It is an organic food product that specializes in southern cuisine.
Her company makes organic honey, CBD oil, and other organic products.
Ray Of Hope Foundation
Ray Allen initially started this foundation in 1996 as a non-profit organization. It has collected $500,000 to date, which assists in looking after youngsters in the sports field.
The foundation also conducts diabetes research to offer safe and productive activities for children in low-income regions.
Social Media
You might also like to follow Ray Allen and Shannon's posts and uploads. Check out their social media sites.
You can find Ray on Instagram as Ray Allen (@trayfour), with 2.6 million followers. Likewise, he is on Twitter as Ray Allen (@greenRAYn20) with 144k followers.
His Facebook handle is Ray Allen, with 4.4 million followers.
As for Shannon, she is on Instagram as Shannon Allen (@swalkerwil) with 12.4 k followers.
Frequently Asked Questions (FAQs)
What happened to Ray Allen's kids?

Two of Ray Allen's kids have had a life-threatening medical scare. Their son, the Walker, struggled with the severe condition of Type 1 Diabetes. His eldest daughter Tierra Allen has had two dangerous heart surgeries.

Where do Ray Allen's kids live?

Ray Allen's kids live in a 5 Tahiti Beach Island Road mansion with their parents.