As Reece James makes an appearance for The Blues after a long haul against injuries and setbacks, the soccer world wants to know more about his parents.
Recce's journey would not have been possible without the steady encouragement and support of his parents, Nigel and Emma James.
Get to know about the lives of Reece James' parents and the integral role they have played in his success.
Reece James, the rising star of English soccer, plays as a right-back for Premier League club Chelsea and the England national team.
Born on December 8, 1999, in London, Reece James quickly established himself as a prominent figure in the world of soccer.
An attacking right-back, James is known to be a technical soccer player who strides forward purposefully with the ball and can beat his opponent.
Reece James's athleticism and excellent crossing ability have helped him excel at wing-back all the way through the Chelsea Academy sides.
James joined the Chelsea Academy as a youth and turned professional in 2017. He was promoted to the Chelsea first team upon his return from a Wigan Athletic loan in 2019.
The player has won the 2020-21 UEFA Champions League and the 2021 UEFA Super Cup with the English giants.
Reece James Parents: Nigel And Emma James
Soccer has always been a family affair for the James family. In fact, it's been a rollercoaster for Nigel and Emma as their children were a soccer-mad trio growing up.
Reece has an older brother named Josh and a younger sister named Lauren James. Identically, both of them are involved in soccer.
Nigel James, the proud father of Reece, has been a significant influence on his son's soccer career.
Nigel James is a professional coach who runs his own youth academy in Beverley Way, United Kingdom, called Nigel James Elite Coaching.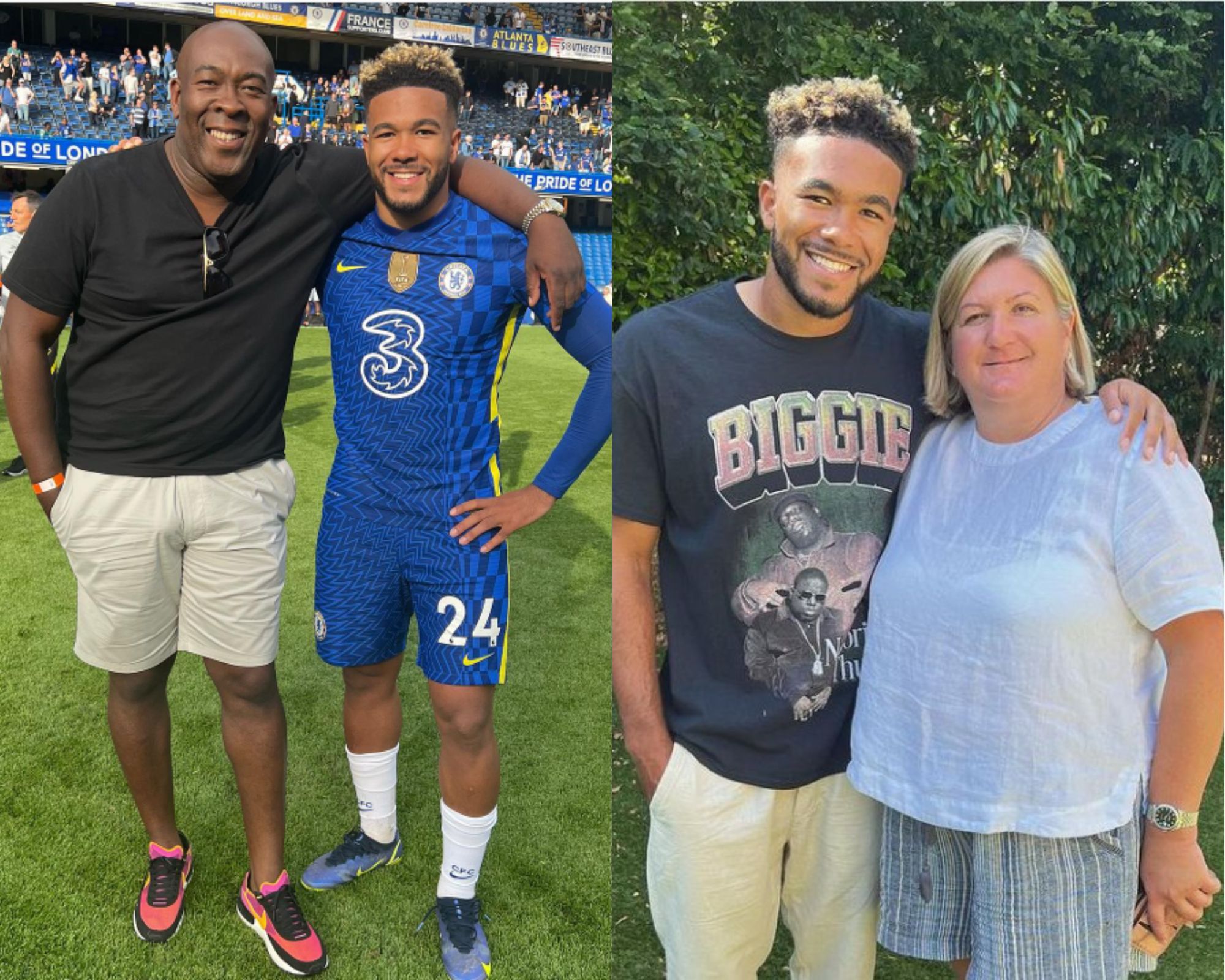 A former semi-professional soccer player himself, Nigel recognized Reece's passion for the sport from an early age.
Therefore, he played a crucial role in nurturing Reece's talent and providing him with the necessary guidance to excel in the game.
Emma James, Reece's mother, has been the pillar of strength for the entire family. The player is of English descent through his mother.
As a doting mother, Emma has always been by Reece's side, cheering him on during both triumphs and setbacks.
The Juggling Act Of Raising Soccer Stars
Their eldest son, Josh, also played to a high standard as a youngster, leaving a real juggling act for Nigel and Emma.
As a result, there was a game every week for the two. Nigel would go one week with one of them, and Emma would go with the other.
It got quite difficult for them when their daughter, Lauren, also started playing.
However, they tried to keep it consistent and fair, wanting to make them all feel like there isn't a preference.
Thus, Reece James' parents have covered a lot of training and games between the two of them.
Nonetheless, Josh went on to play for Reading, playing for Fulham's development squad at various levels. As of now, he helps Nigel with the coaching at the academy.
Further, Lauren James plays as a forward for the Women's Super League club Chelsea and the England women's national team.
On July 28, Lauren scored a stunning goal to hand England Women a crucial win over Denmark at the Women's World Cup 2023.
The parents rarely miss any of their games. Nigel and Emma have been the driving force behind Reece and his sister's meteoric rise in the soccer world.