Lauren James and Reece James are the first brother and sister to become senior England internationals in the modern era.
They share a supportive bond, attending each other's games whenever possible – Lauren cheering for Reece and Reece supporting Lauren.
During their upbringing in Mortlake, they spent countless days playing football outside their house.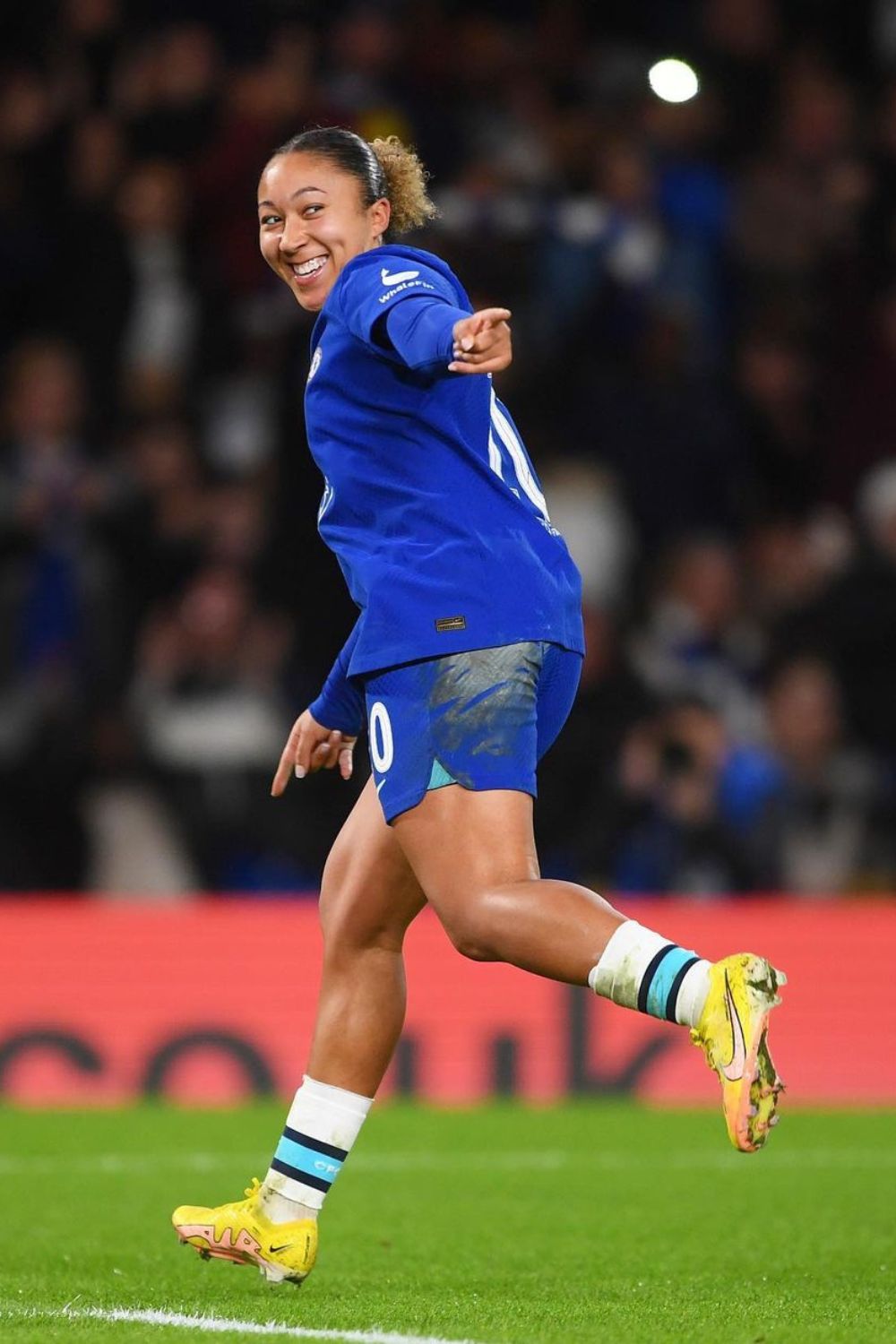 Lauren James is a professional soccer player who plays as a right winger for English WSL club Chelsea.
She made her professional debut for Arsenal on October 29, 2017, coming in for the 67th minute.
On July 13, 2018, Lauren signed with Manchester United. She played 40 games for Man United and scored 22 goals.
On July 23, 2021, she inked a four-year contract with Chelsea joining his brother Reece.
Her performances in the 2022/23 season won her the Young Player Of The Year Award at the Women's Football Awards.
Besides, in June 2023, Lauren signed a contract to remain at Chelsea until 2027.
Lauren James Elder Brother: Reece James
Lauren James was born on September 29, 2001, to parents Emma and Nigel James in London, England.
He grew up alongside two brothers, Josh and Reece James. Meanwhile, the eldest, Josh, is a fan of Manchester United, while Reece and Lauren both support Chelsea.
Their father, Nigel, is a successful football coach who runs his own academy.
As for Reece James, he currently plays as a right-back for the Premier League club Chelsea.
As a youth, he began his football journey in the Chelsea academy and later turned professional in 2017.
After a productive loan spell with Wigan Athletic in the Championship, he returned to Chelsea's first team in 2019.
On September 25, 2019, Reece debuted for Chelsea after recovering from injury.
One of his career highlights was winning his first-ever Champions League title with Chelsea, where they won 1-0 against Manchester City in the final held in Porto on May 29, 2021.
Continuing his commitment to the club, on September 5, 2022, the right-back signed a new six-year contract with Chelsea, securing his presence with the club until June 2028.
Returning From Injury
Reece James' career has been disrupted by frequent injuries. In October 2022, he suffered a knee injury, causing him to miss nine games.
Unfortunately, on his first game back, on December 27, 2022, he got injured again and had to be substituted after just 53 minutes.
As a result, he was ruled out for an additional four weeks.
On April 25, 2023, the club announced that James would miss the remainder of the season due to a hamstring problem.
In July 2023, there was positive news, as Chelsea's new manager, Mauricio Pochettino, revealed that Reece James would soon join the Chelsea squad.
Furthermore, Pochettino provided this update after overseeing Chelsea's 5-0 victory over Wrexham in their opening pre-season match in the United States, stating, "He is recovering well and will be rejoining the team soon."