The Denver Nuggets point guard Reggie Jackson is currently in a relationship with best friend-turned-girlfriend Maria Bardo-Colon.
Reggie Jackson played for the Boston College Eagles for three seasons before deciding to enter the 2011 NBA draft.
During the draft, the Oklahoma City Thunder selected him as the 24th overall pick by the Oklahoma City Thunder.
He then spent four seasons with the Thunder before signing with the Detroit Pistons.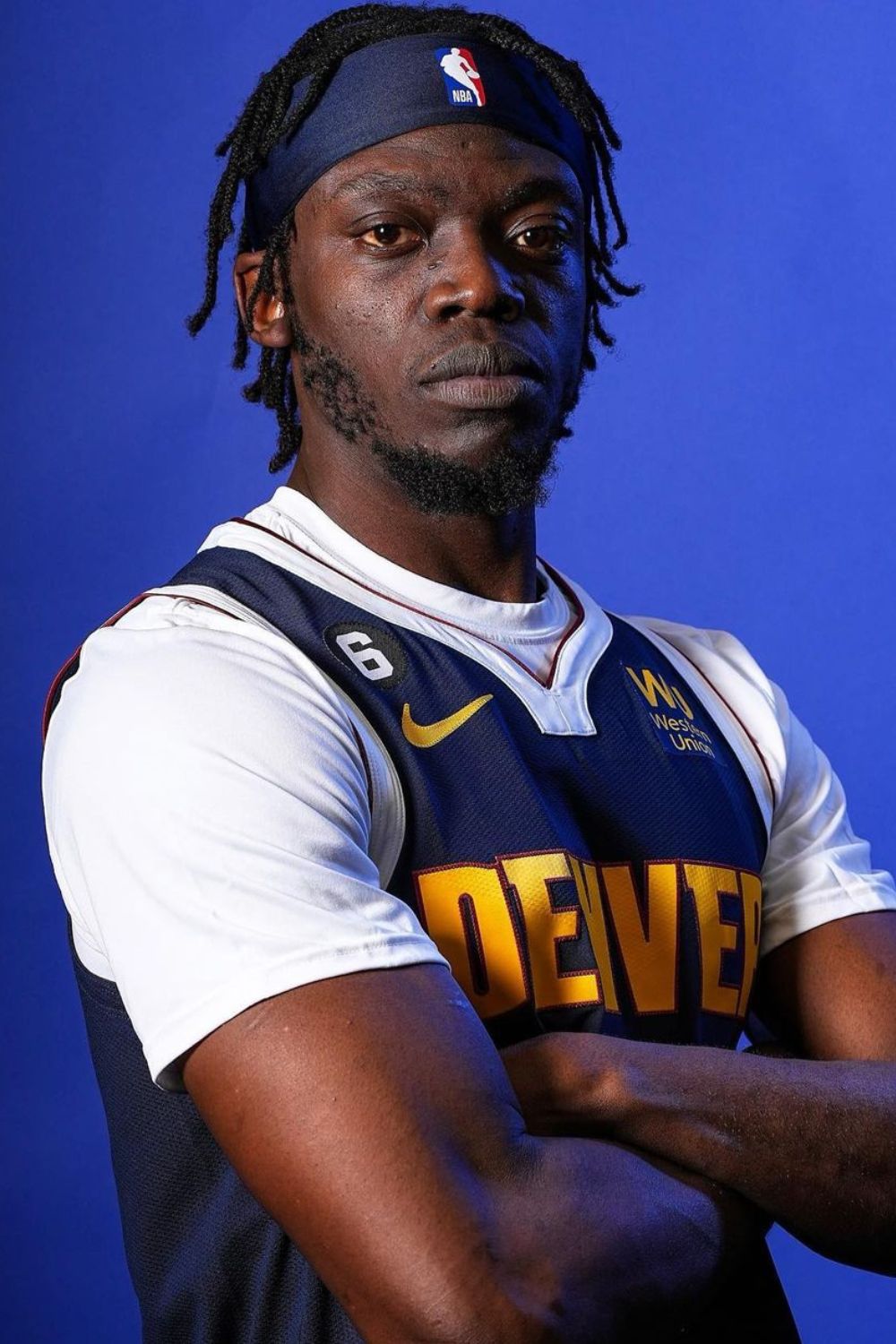 The point guard played in 299 games for the Detroit Pistons, averaging 16.2 points per game.
In August 2021, Jackson inked a lucrative two-year deal worth $20.6 million with the Los Angeles Clippers.
He then played in 211 games, starting in 162 and averaging 12.8 points per game for the Clippers.
On February 14, 2023, Reggie Jackson officially joined the Denver Nuggets.
Girlfriend Of Reggie Jackson: Maria Bardo-Colon
Reggie Jackson is dating his best friend, Maria Bardo-Colon, who is an Assistant Public Defender.
She holds a B.A. in Economics from Boston College and is a University of Alabama School of Law graduate.
Maria is an Assistant Public Defender in the Juvenile Division of the Duval County Public Defender's Office in Jacksonville, FL.
Her role primarily involves handling cases in delinquency court, focusing on representing youth in foster care.
In addition, she has worked in treatment courts such as Girls Court and HOPE Court, which address the needs of young individuals with mental health concerns.
Maria's dedication to her field is evident through completing the Juvenile Training Immersion Program at Georgetown Law in 2019.
Through collaborative efforts with professionals from the delinquency and dependency systems, Maria aims to improve the support provided to foster youth.
Maria has a private Instagram account with the handle @mariabardocolon.
Dating And Relationship Timeline
Jackson and Maria both attended Boston College, which suggests they probably first met there.
On September 16, 2016, Jackson shared an Instagram photo featuring him and Maria at the University of Alabama, where Maria pursued her law degree.
In 2018, he shared a story on Instagram documenting his attendance at Maria's graduation ceremony in Alabama.
The couple then began posting about their relationship on their respective Instagram stories.
They enjoy spending time together and frequently go on dates at various restaurants.
Jackson has been quite open about his relationship with Maria on Instagram. On July 16, 2022, he shared pictures of them in Italy, presumably attending a friend's wedding.
Additionally, Jackson has demonstrated their strong connection by archiving all their Instagram Stories using an infinity sign.
This gesture suggests a sense of permanence and symbolizes their lasting bond.
Maria also shows immense support for Jackson's career and has been observed cheering him on during his games.
Various sources claim that the couple started dating in 2020 after Jackson broke up with his alleged wife(Ex-girlfriend) Jayne Caldwell.