Pitcher Reid Detmers is currently in a relationship with his girlfriend, Rachael Cawthon.
Reid is an American professional baseball pitcher for the Los Angeles Angels of the MLB.
He is recognized as one of the highly regarded prospects for the MLB draft and was chosen as the tenth overall pick by the Angels in the first round of the 2020 draft.
Detmers decided to sign with the team, forgoing his final year of college eligibility.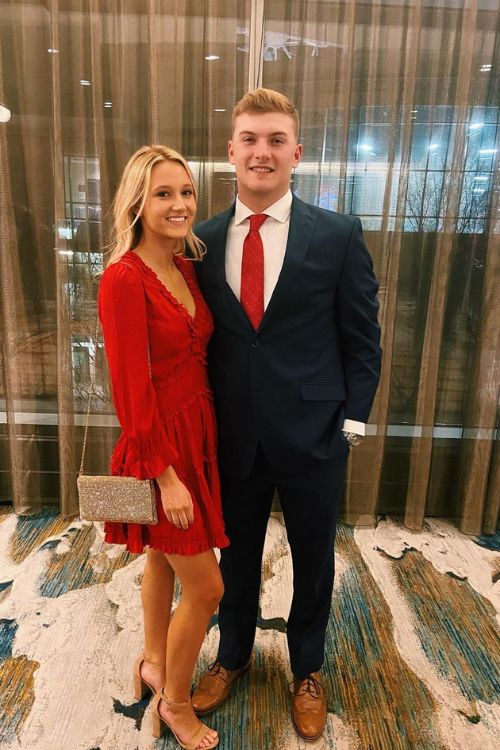 Impressively, after participating in just 14 games in the Angels' minor league system, Detmers was called up to the major leagues in August 2021.
He carried his success into the 2022 season and secured a spot on the Opening Day roster as a rookie.
Notably, on May 10, 2022, Detmers achieved a remarkable feat by throwing a no-hitter, making him the youngest pitcher in Angels' history to accomplish this achievement.
Reid Detmers Girlfriend: Rachael Cawthon
Reid Detmers is in a relationship with Rachael Cawthon, who was born on April 1, 1998.
The couple met while they were attending the University of Louisville. She graduated in 2020 with a degree in Mechanical Engineering.
During Reid's debut, Cawthon was present alongside Reid's two brothers, Drew and Parker.
Rachael is a former member of the Chen Research Group, which is a Mechanical Engineering group established by Dr. Yanyu Chen at the University of Louisville.
She has a younger sister, Sarah Cawthon, who joined her in Louisville in 2018 and is more active on social media.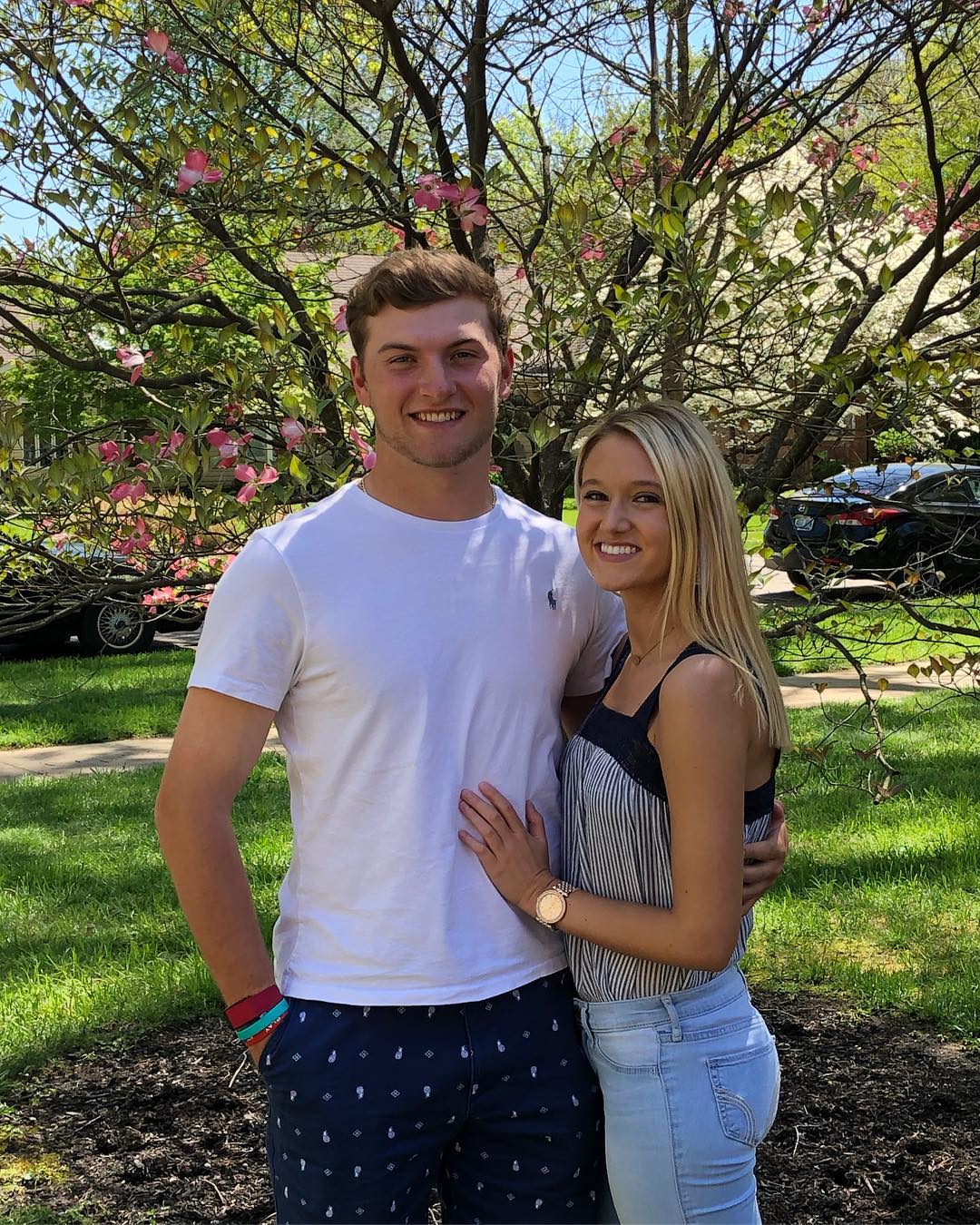 Sarah is a big supporter of her sister's boyfriend, as she has shared many videos of Reid's games on Twitter, including her gymnastics clips.
Similarly, their mother, Karen Cawthon, is also a graduate of the same university.
Both Rachael and Sarah have been involved in contributing to the philanthropic organization.
Back when she was in college, Cawthon was involved in RaiseRED, which is run by the University of Louisville.
RaiseRED is an 18-hour dance marathon that aims to raise awareness for pediatric cancer and blood diseases.
Reid Detmers Parents And Brothers
Reid was born on July 8, 1999, in Nokomis, Illinois, to his parents, Kris and Erica Detmers.
His father was also a baseball player who played as a pitcher in the minor league system of the St. Louis Cardinals.
At the time of Reid's birth, Kris was associated with the Triple-A Memphis Redbirds team.
Growing up, Reid was immersed in the world of baseball and had the opportunity to interact with players due to his father's career.
In fact, he even collected signed baseballs from some of these players.
Reid grew up alongside his brothers, Parker and Drew Detmers, who both have followed the career path of their father and older brother.
Parker is playing from Louisville, while Drew is playing at Millikin University.
The athletes in the family support each other and strive to improve during each practice session, constantly pushing one another to become better.