American professional basketball player Carmelo Anthony grew up with his four siblings, including two brother; Robert and Wilford Anthony.
Carmelo Anthony is a professional basketball player who started his NBA journey after being selected by Denver Nuggets in the third overall NBA Draft in 2003.
In his sixth NBA game, he made a record by scoring 30 points and became the second youngest player in NBA history to achieve this milestone.
Eventually, In 2004-05, he achieved another milestone by becoming the third-youngest player in NBA history to reach 2,000 points.
On Feb 22, 2011, he was traded to New York Knicks, where he played his first game with the Knicks against the Milwaukee Bucks.
The player continued his legacy with Knicks and became the first Knicks player to have the highest-selling Jersey in the NBA in 2013.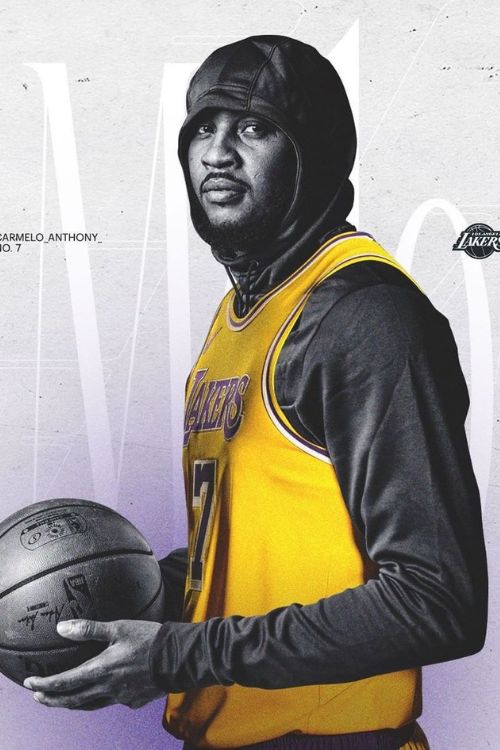 Carmelo, throughout his career, played for several teams, including Oklahoma City Thunder, Atlanta Hawks, Houston Rockets, and Portland Trail Blazers.
In the year 2021, he signed with the Los Angeles Lakers and made his debut against Golden State Warriors. He eventually left the Lakers and became a free agent in 2022.
Anthony's accomplishments in basketball also extended to the international stage. He was a part of the U.S. men's Olympic basketball team that won the bronze medal in 2004 and later won gold medals in 2008, 2012, and 2016.
With that, he became the most successful American men's Olympic basketball player in terms of medal count.
Carmelo Anthony Brother: Robert And Wilford Anthony
Carmelo Anthony was born on May 29, 1984, in Brooklyn, New York, and raised in Baltimore, Maryland, with his four siblings two brothers; Robert And Wilford, and two sisters; Daphane and Michelle.
His mother, Mary, is of African American descent, while his father, Carmelo Iriarte, is Puerto Rican.
Carmelo and his siblings grew up without a father figure after his dad passed away from liver failure when he was two years old.
After the death of father, the responsibility of taking care of a young boy and his three older siblings was left to their mother, Mary.
It was not easy for Mary to take responsibility for three children, but she managed to make their future bright. Thanks to her good care, her son Carmelo became one of the 75 greatest players in NBA History in 2022.
Apart from Carmelo, his brother and sister's information is not available. It seems like they don't want to be in the spotlight but support him in every game.
Carmelo Anthony Ex-Wife
Carmelo Anthony and Alani Nicole " La La" got engaged on Christmas Day in 2004. The couple had their first child, Kiyan Carmelo Anthony, in March 2007.
Later On July 10, 2010, the couple got married at Cipriani's in New York City before 320 guests.
La La was born on June 25, 1982, in Brooklyn, New York. She is an American television actress who was the host of various television shows.
In 2017, rumors about their breakup began to circulate. Shortly after, La La moved out of the couple's apartment and began living separately.
La eventually filed a divorce in 2021. It isn't clear why the couple got divorced, but they have been separated since then.