Robert Saleh, the head coach for the New York Jets, is married to his wife, Sanaa Saleh.
The Saleh couple has been married for more than 16 years and continues to thrive.
The couple are parents to seven beautiful children- 5 sons & 2 daughters.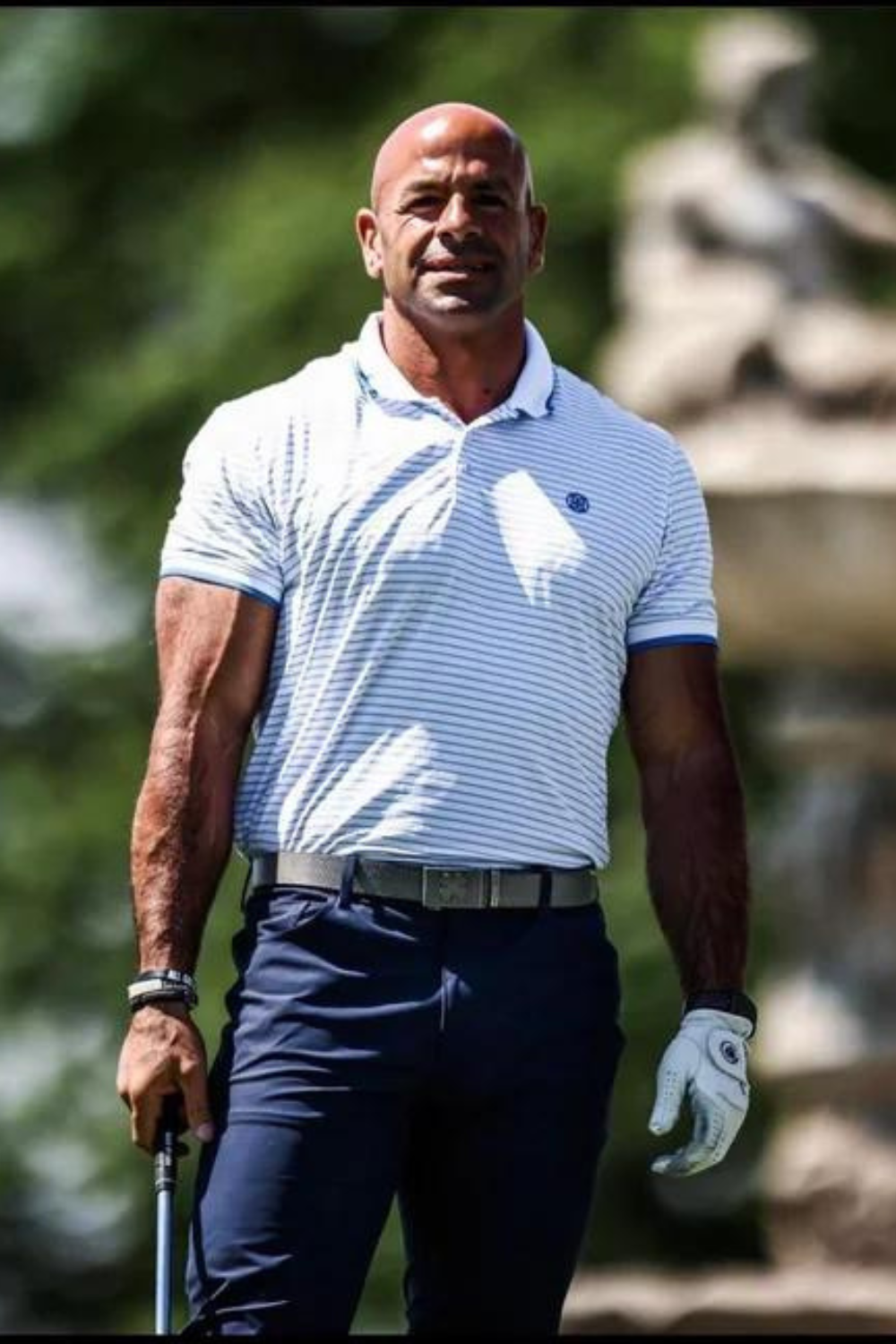 Robert Saleh was born to his parents, Sam and Fatin, in Dearborn, Michigan, US, on January 31, 1979.
Robert has a Finance degree from Northern Michigan University, where he competed for the Wildcats as a starting tight end.
Following his collegiate playing career, he started his coaching career at the collegiate level in 2002.
Later, Saleh interned with the Houston Texans of the NFL, and in the following years, he served for several NFL teams as a defensive and linebackers coach.
Moreover, On January 14, 2021, Saleh's name was inscribed into the pages of history as he became NFL's first Muslim head coach.
Saleh signed a five-year contract, becoming the head coach of the New York Jets.
Saleh, whose family traces its roots to Lebanon, will be the NFL's fourth head coach of Lebanese descent, along with Abe Gibran and Rich Kotite.
Robert Saleh Wife Sanaa Saleh: Married Life And kids
Sanaa Zinab Kaid is the wife of the Jet's head coach Robert Saleh. Just like her husband Robert, Sanaa Saleh is also a Muslim.
There is little to no information about Robert's wife, Sanaa, as she likes to distance herself from the online world and the paparazzi lenses.
Despite this, we've come to know that both Saleh and his wife Sanaa attended Fordson High School.
So, it can be assumed that they might have known each other since high school. Additionally, there is this possibility that the two might have started dating in high school.
That being said, reports indicate that they exchanged their wedding vows in the year 2007.
Since then, they have kept their lips tight regarding their marital life.
Moreover, Saleh and his wife, Saana, are proud parents of seven children.
The Saleh couple has birthed four sons, Adam, Zane, Michael, Sam and Jacob, and two daughters, Mila and Ella.
Sanaa Saleh: A Philanthropist
Apart from being a great mother and wife, Sanaa is showing tireless effort and is actively involved in giving back to the community.
Saana and her husband, Saleh, are delivering hope and love to children.
In 2019, she founded Sanaa's Stars, a non-profit organization to support children who have been victims of sexual assault. This organization aims to provide hope and love to these children.
Moreover, according to Robert Saleh, the organization focuses on providing comfort to children with Lights of Love Care Packages.
These packages include a Keepsake Box, Safety Blanket, Serenity Journal, and Lights of Love.
In addition to this, New York Jets also showed support to Saleh and Sanaa as a part of the NFL's My Cause, My Cleats campaign (2022).