The UFC fighter Robert Whittaker parents, Jack and Jewel Whittaker separated when he was 10. As a result, his father raised him & his older brother Steven as a single parent.
Whittaker's dad Jack raised the two boys in a housing commission apartment in the Sydney suburb of Menai.
The former UFC Middleweight Champ credits his MMA achievements to his father.
Before any bout, Robert taps on the Southern Cross tattoo (his dad got him that tattoo) on his chest as a tribute to him.
Robert John Whittaker is a professional Mixed Martial Artist (MMA) who currently competes in the Middleweight division of the Ultimate Fighting Championship (UFC).
Moreover, he is also a former UFC Middleweight Champion. Furthermore, the MMA was also successful in becoming the first Interim UFC Middleweight Champion.
Not only that, the champion was also the First Australian UFC champion. Robert, also known as 'The Reaper, won The Ultimate Fighter: The Smashes Welterweight Tournament.
Additionally, the fighter was also the winner of The Ultimate Fighter: The Smashes Knockout of the Season.
The Reaper won Fight of the Night five times and Performance of the Night three times.
Who Are Robert Whittaker Parents?
Robert Whittaker was born to his parents on December 20, 1990, to mother Jewel and father Jack Whittaker, at Middlemore Hospital in Otahuhu, Auckland, New Zealand.
Whittaker once stated in an interview, "Pretty much all my mother's side is Kiwi, and we have a strong Maori heritage."
The Reaper also has a brother named Steven Whittaker. Moreover, Kerehi and Henry Matafeo, his younger half-siblings, are under his legal supervision.
Due to some reason, Jack and Jewel parted ways in 2000. After their separation, Rob and Steven moved to the Sydney suburb of Menai, where his father lived.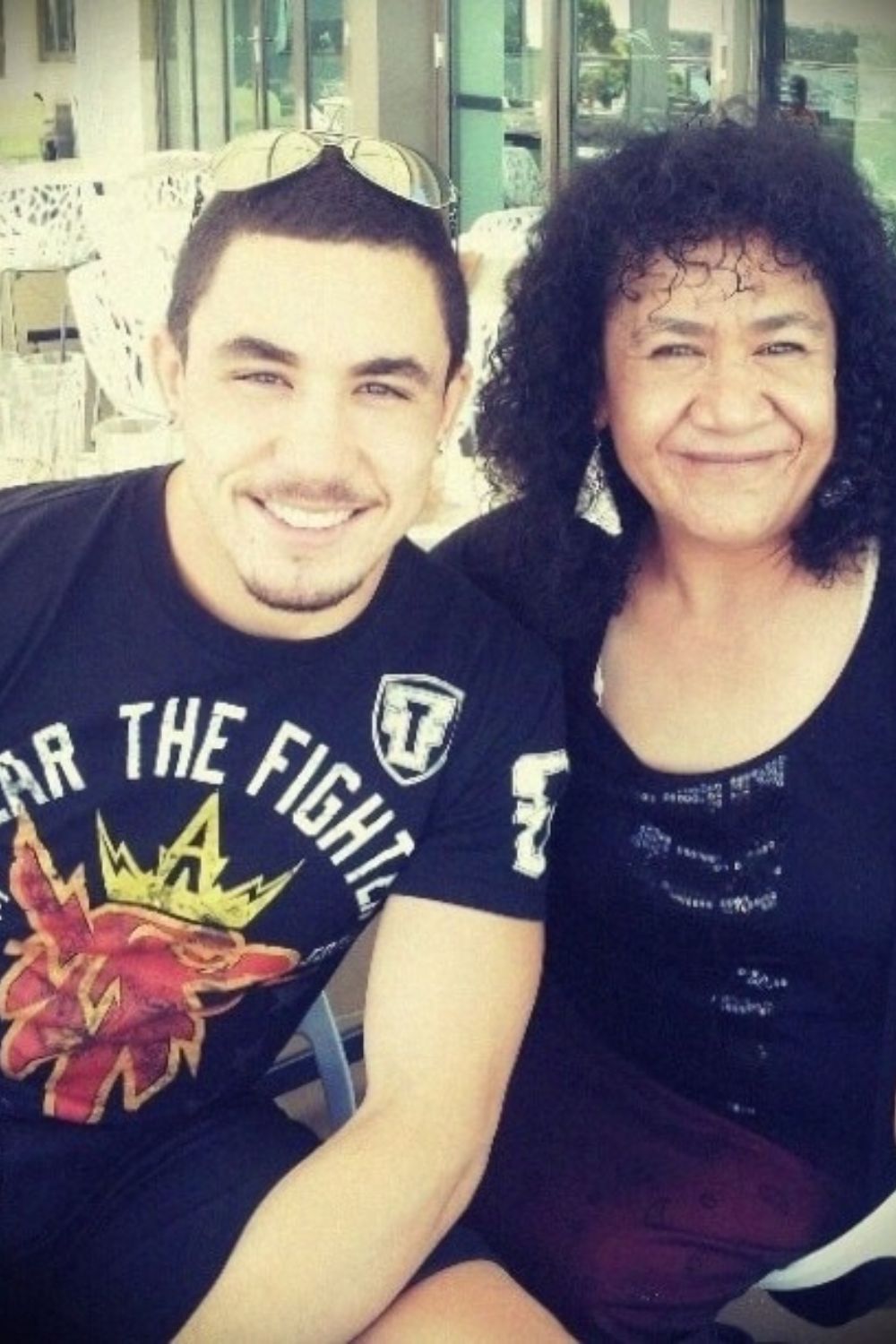 Jack, as a single father, raised and took complete care of his two sons.
"My father was always very supportive. For a while, when we first moved in with him as little kids, he looked after us full-time on his own." Robert said.
The MMA also said that his dad was always present for them, made sure they had food on time, and also did all the chores.
Additionally, when the fighter was only seven years old, Jack made both of his sons join Goju-Ryu Karate School.
The motive for enrolling them in that school is to encourage them in self-discipline and self-defense.
Moreover, after eight years, Whittakers earned the black belt, and then the father gave them the choice to change to another sport or drop Karate entirely.
Hence, Steven decided to drop Karate entirely, and Robert decided to join the Hapkido gym run by Henry Perez.
Whittaker & His Wife Sofia Share Four Kids
Sofia Whittaker is married to the champion, Robert Whittaker. Sofia and Robert began their relationship in 2011, and after two years, they decided to get engaged.
After a year, they decided to take a step forward and exchange their vows.
Talking about Sofia celebrates her birthday on April 6. Rob's wife was born and raised in Sydney, Australia.
After graduating in 2010, she started working at a gym. Sofia currently works at Robert Whittaker MMA with her husband.
Moreover, Sofia is a fitness junkie, as she posts workout-related videos on her Instagram account.
The couple is blessed with four kids. The pair's first child is Jack, who was born on May 27, 2015.
After that, they welcomed their second son on December 28, 2016, named John.
After two years, the pair gave birth to their first daughter, named Lilliana, on February 7, 2018.
Just recently, on January 16, 2021, the duo had a son and named him Jace.