Ron Gant tied the knot with his second wife, Leslie Gant, in 2015. The Good Day Atlanta host was previously married to Heather Campbell.
The former Atlanta Braves player, Ron Gant, made his MLB debut in 1987. He went on to play for seven franchises and was named twice to the All-Star team.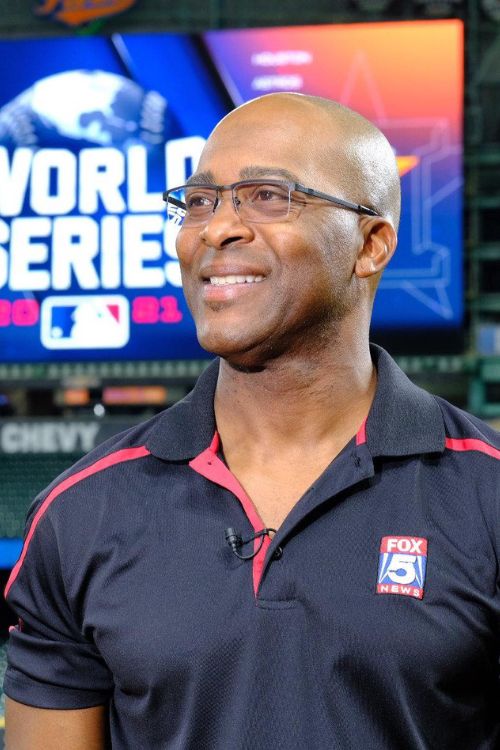 After retirement, Gant chose to take the TV route and joined WAGA-TV in 2012. He currently co-hosts the show Good Day Atlanta, having previously worked as a color commentator for the Braves in the 2005 MLB season.
The news anchor having been separated from his first wife, Heather Campbell, for several years, continues to share an amicable relationship.
The couple shares four kids, who have a strong bond with their parents and have accepted Leslie with open arms into their family.
Ron Gant Wife, Leslie Gant
Ron Gant's wife, Leslie Gant, has been working at the IT service management company Presidio for the past 21 years.
Leslie joined Presidio in 2002 and has been responsible for the development, management, and growth of clients.
A graduate of Flordia State University, Leslie previously worked for Tech Data as an Inside Sales Representative. She then joined Acme Computer in 1992 as an account manager.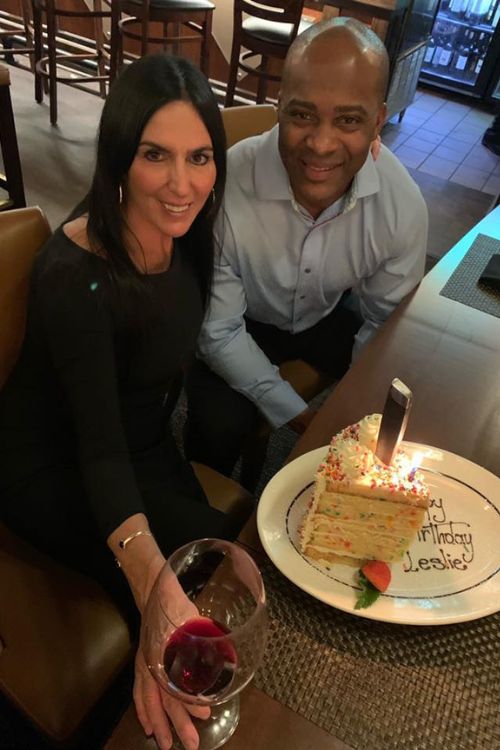 She worked there for only two years before joining Universal Data Consultant in 1994 in the same position. Going through her Facebook page, Leslie, like Ron, seems to have been previously married.
She also shares a son from a previous marriage, Donnie, who was the one to walk his mother down the aisle when she tied the knot with Ron in 2015.
After separating from his first wife, Heather Campbell, Ron Gant tied the knot with Leslie in June 2015. The couple shared a series of pictures from their simple yet beautiful wedding ceremony on Facebook.
Leslie had gone public with her romance with Ron in 2013, sharing a picture of their dinner date at Bud & Alleys. The couple has tried to keep their relationship as private as possible and hasn't shared much on social media.
Ron Gant Has Four Kids
Ron Gant has four kids from his first marriage with Heather Campbell. The couple shared three daughters, Alexus, Halyn, and Symara Gant, and one son, Ryan Gant.
The new anchor's oldest kid, Ryan Gant, was born in 1995. Previously, Ryan had shared a few pictures with his dad on his graduation day on his Facebook.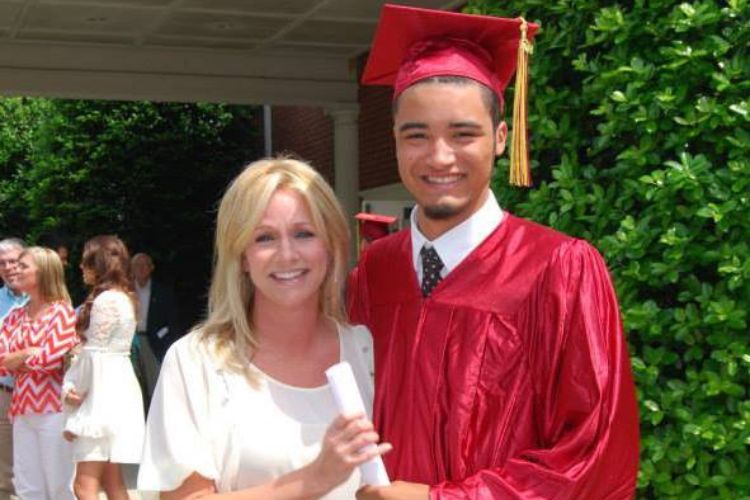 He works as a Jr DevOps Engineer at Young Consulting, as per his LinkedIn account. In 2017, Ryan worked as a Game Advisor for GameStop and later joined Best Buy as a Customer Service Representative.
Most of Ryan's work experience is in the video game sector, and the only son of Ron Gant previously worked as a Video Game Quality Analyst at TaskUs. He also worked as an Esport Coordinator for Cxmmunity.
The Former MLB Player Has Three Daughters
The Good Day Atlanta anchor's oldest daughter, Alexus Gant, seems to go by the name of Lexi Gant on Facebook. She was born in 1998, three years after Ryan.
In 2016, Alexus shared a throwback picture of her walking out onto the baseball field with her dad wearing the Phillies jersey. She currently works as a hairstylist and lives in Woodstock, Georgia.
His second oldest daughter, Symara Gant, born in 2000, graduated from Kennesaw State University last year with a degree in Psychology. Symara shared a gallery of images from her graduation ceremony on her Facebook handle.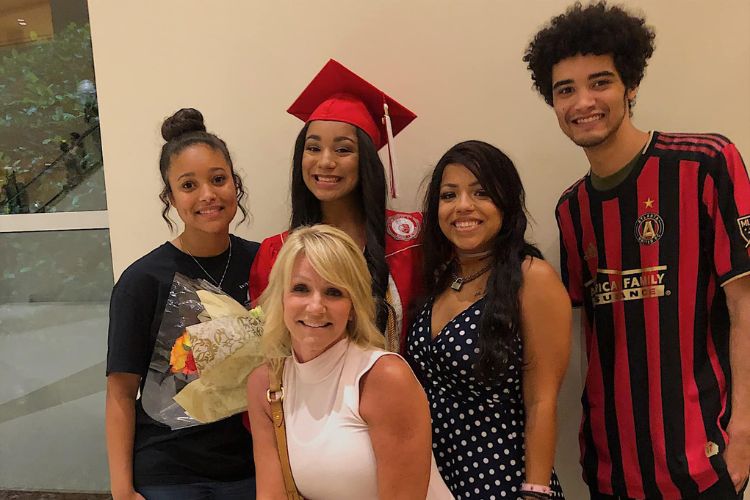 The Kennesaw graduate also seems to have a strong bond with her mother, Heather Campbell, having shared a sweet post for her on Mother's Day in 2022.
Ron's youngest child, Halyn Gant, graduated from i-Grad Virtual Academy earlier this year in June. She is available on Instagram with the username @halyn.gant and mostly shares posts of her outings with close friends.