Ronika Stone is the famous daughter of parents Ron and Roxanne Stone. She is also the girlfriend of famous quarterback Jordan Love, who plays for the Green Bay Packers.
Stone's father is no stranger to sports. As a former NFL player, Ron Stone is one of the more successful names in American football history.
She is one of the five children in the Stone household. The daughter of the former two-time Super Bowl winner knew what being a winner meant from an early age.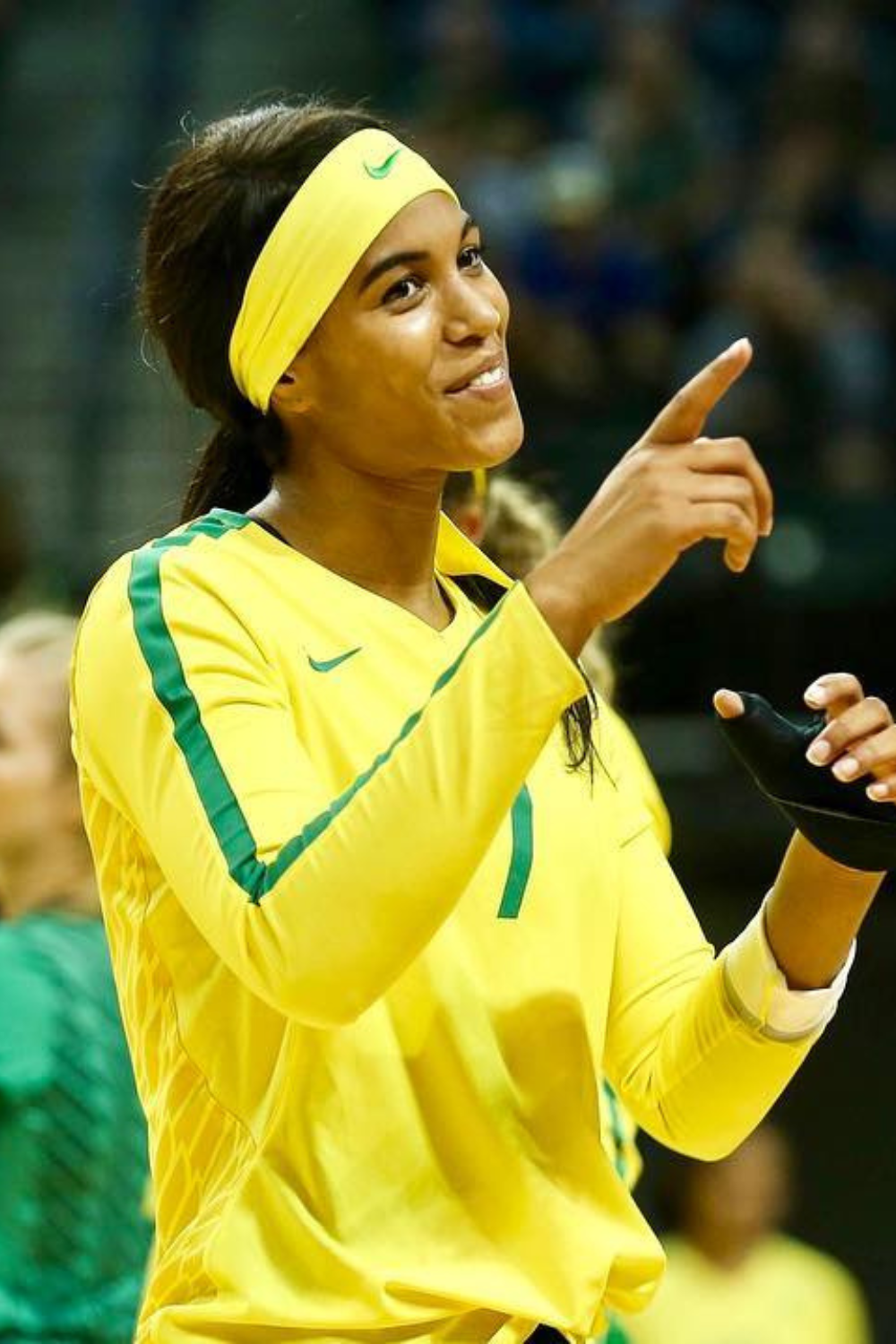 Ronika Stone, born in 1998, is a former American volleyball player for Pinkin de Corozal in Pureto Rico. Her preferred position in volleyball was center.
Stone's volleyball career started in California when she was playing for Valley High Christian High School. For them, she went on to the semifinals of the Division III State Championship in 2012 and 2014, winning it in 2013 and 2015.
Furthermore, she won a Junior International Silver Medal as a USA HP Select A1 Red Team member. Moreover, she is a three-time All-Pac-12 winner.
Before leaving Oregon, she recorded a .336 hitting percentage and made 429 block assists. This made her Oregon's all-time leader in hitting percentage and block assists.
Additionally, she is ranked third in the school's history with a total of 485 blocks and fifth in points with 1,605.5 points.
In 2020, the 25-year-old graduated from the University of Oregon with a journalism major. The former player reportedly plans to pursue a career in sports journalism.
Who Are Ronika Stone Parents? Meet The Stones
Ronika Stone is one of the five children of parents Ron and Roxanne Stones. As the daughter of a famous parent, Ronika has never shied away from being in the spotlight.
Ron Christopher Stone is an American former football player who played for NFL teams like the Dallas Cowboys, New York Giants, San Francisco 49ers, and Oakland Raiders.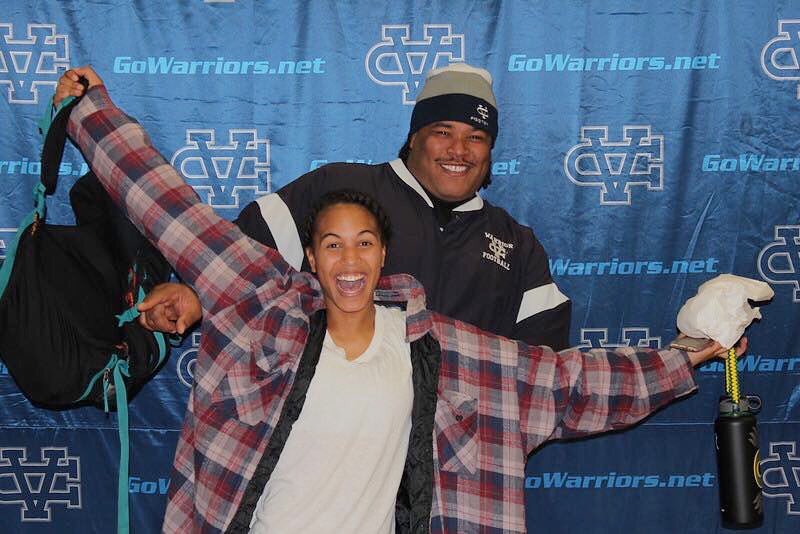 Born on July 20, 1971, the former offensive lineman is 52 years old and currently coaches for Valley Christian High School.
Growing up in Boston, Ron went to West Roxbury High School. However, it wasn't until his senior year that he started playing football.
After receiving a football scholarship, Stone Sr. started playing for Boston College. For the Eagles, Ron averaged 233.5 rushing yards per game, ranked 10th in total offense with an average of 438.4 yards per game, surrendering only 12 sacks.
In the 1993 NFL Draft, the Dallas Cowboys selected Ron in the fourth round. However, he saw field action for only four games as a rookie.
With the Cowboys, the former footballer won two Super Bowls.
Close to retirement, the offensive lineman started 16 games for the Oakland Raiders in 2006 before being released on March 2, 2006. He hung up his boots officially in 2006.
Meanwhile, Stone's mother is not a public figure, and not much has been reported about her. Roxanne reportedly tied the knot with Ron on 21 October 1995.
Furthermore, since the mother of five likes to stay away from the spotlight, there is not much information on what she does for a living.
Her children have thanked her in numerous interviews for being a supportive mother.
The Influence Of Father Ron Stone
The Stone family is full of athletes. Ron and Roxanne share five children: Ronika, Ronna, Ronnie, Ron Jr., and Deja Stone.
His two daughters, Ronika and Ronna, were student-athletes at the University of Oregon. Meanwhile, Ronnie was a cheerleader at Texas Christian University.
In addition to that, his son Ron Jr. plays football for Washington State University and credits his father for inspiring him to play the sport.
Ron Stone Jr., who has been called RJ Stone all his life, has preferred to go by his birth name "Ron" since he joined college.
The young footballer claimed his desire to use his father's name as an homage to his father, his first coach and mentor.
He further added, "I was named after my dad, and that's kind of one of the main reasons I started playing football."
Similarly, Ronika recalls her father being very helpful when she and her siblings needed advice or help, such as selecting a college.
Moreover, his advice on work ethic and setting goals has been profound to all his children, especially Ronika.
Following her state championship trophy, the father of five pushed his daughter to aim higher, push for the next achievement, and never settle.
As his children suggest, Stone Sr. was a key figure in all their lives, as the father coached, guided, or supported all his children in different aspects of their lives.