Ronald Mandel Lott is the full and real name of Ronnie Lott, who is an American former professional football player. He played for 14 seasons as a cornerback, free safety, and strong safety in the National Football League (NFL).
Moreover, he played college football for the University Of Southern California (USC), which honored him as a consensus. He competed for the Los Angeles Raiders, San Francisco 49ers, Kansas City Chiefs, and New York Jets of the NFL during his career. His victory during the election of the Pro Football Hall of Fame made his popularity maximum in 2000. After that, he was regarded as one of the best of all-time at the safety position in NFL history and the best player in NFL history.
Visit the following seven quotes by Ronnie Lott that will change your life towards positivity.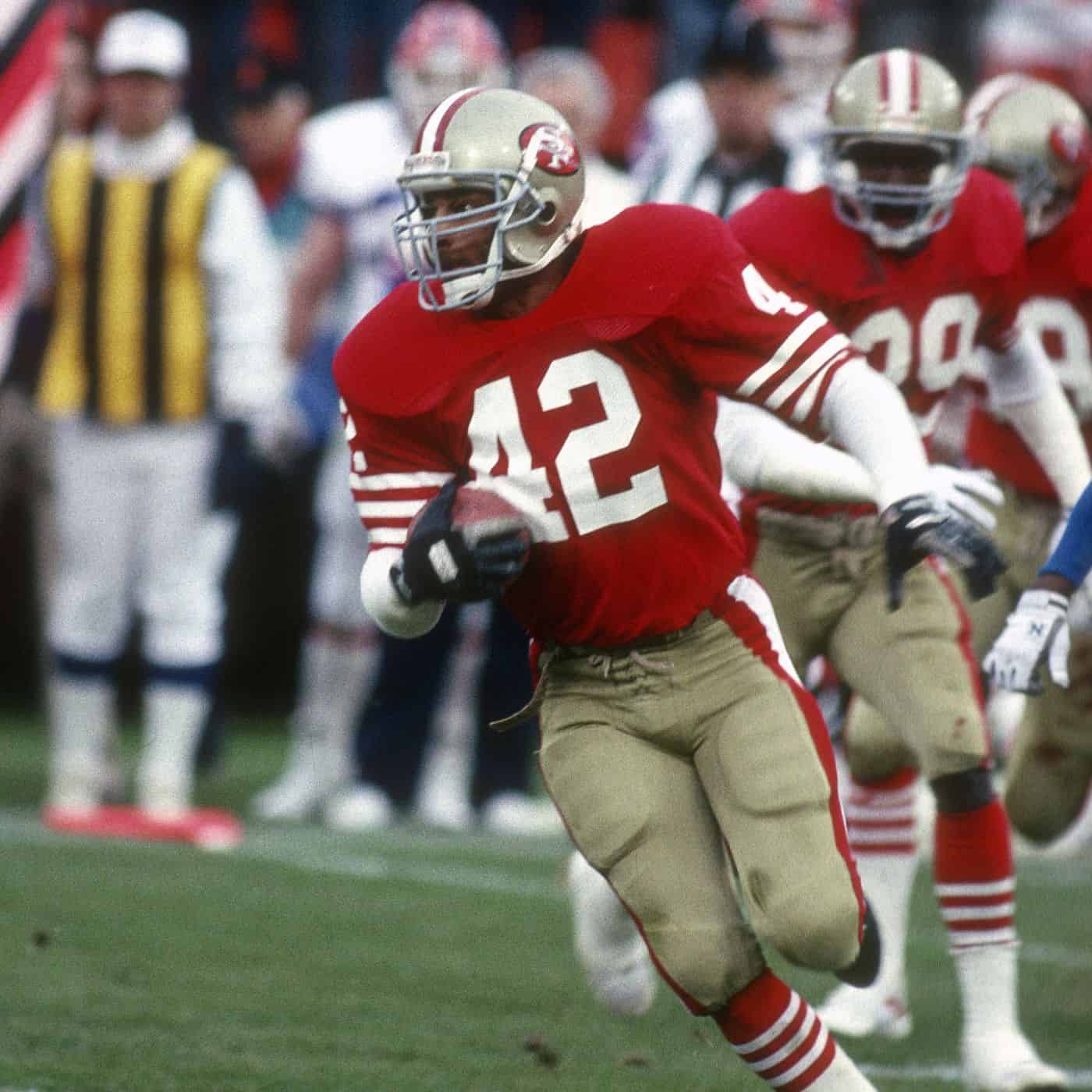 "If you can believe it, the mind can achieve it."― Ronnie Lott
"I mean, it's not important what kind of pants you wear; it's how you wear them."― Ronnie Lott
"As a matter of a fact, though, I've never actually played a video game where I've played as myself."― Ronnie Lott
"I'm a person who really doesn't dwell on the past."― Ronnie Lott
"If I was going to play offense, I'd love to play running back. In high school I played quarterback and wide receiver, but I wouldn't mind running over some folks."― Ronnie Lott
"To me, it didn't matter where I played, I just wanted to play well."― Ronnie Lott
"Most people would say safety was my best position. To me, the biggest challenge and most gratifying thing I got out of playing football was playing corner, because it was a bigger challenge than playing safety. Playing corner provided me my biggest thrills and my biggest headaches."― Ronnie Lott