American Football coach Thomas Rush Propst has been married twice and has a total of seven children from both marriages.
From his first marriage with Tammy Cox, he has three children, Leanne, Jacob, and Bryan. Similarly, from his second marriage with his current wife, Stephanie Duck, the football coach has four children, Mary, Taylor, John, and Thomas.
The coach sparked controversy when he had an affair with Stephanie Duck while still married to Tammy Cox.
Thomas Rush Propst is a high school football coach who currently serves as head coach at Pell City High School. He formerly served as an athletic and associate football coach at Coosa Christian School in Gadsden, Alabama.
Propst gained national notoriety through the MTV Series Two-A-Days, which chronicled the 2005 and 2006 seasons of his Hoover team.
Additionally, he has helped over 250 players by providing scholarships, including renowned players such as Chad Jackson (Florida), John Parker Wilson (Alabama), and Ryan Pugh (Auburn).
Rush Propst And Stefanie Duck Kids: Thomas, John, Mary, And Taylor
The football coach and his current wife, Stefanie Duck, have four children, Thomas, Mary, John, and Taylor Propst. The details of Taylor are not publicly available.
Mary Propst
Mary Catherine Propst is the beautiful daughter of Rush. She is in a relationship with McClane Mohon, who plays baseball for Excel Baseball.
Mary enjoys spending time with her friends. She is active on Instagram and Facebook. Her latest Instagram post is about the 2022 prom she celebrated with her friends.
Thomas Propst
The son of football coach Rush is a football player. He played football for two years at Piedmont High School.
In February, the athlete signed to play with the University of West Georgia.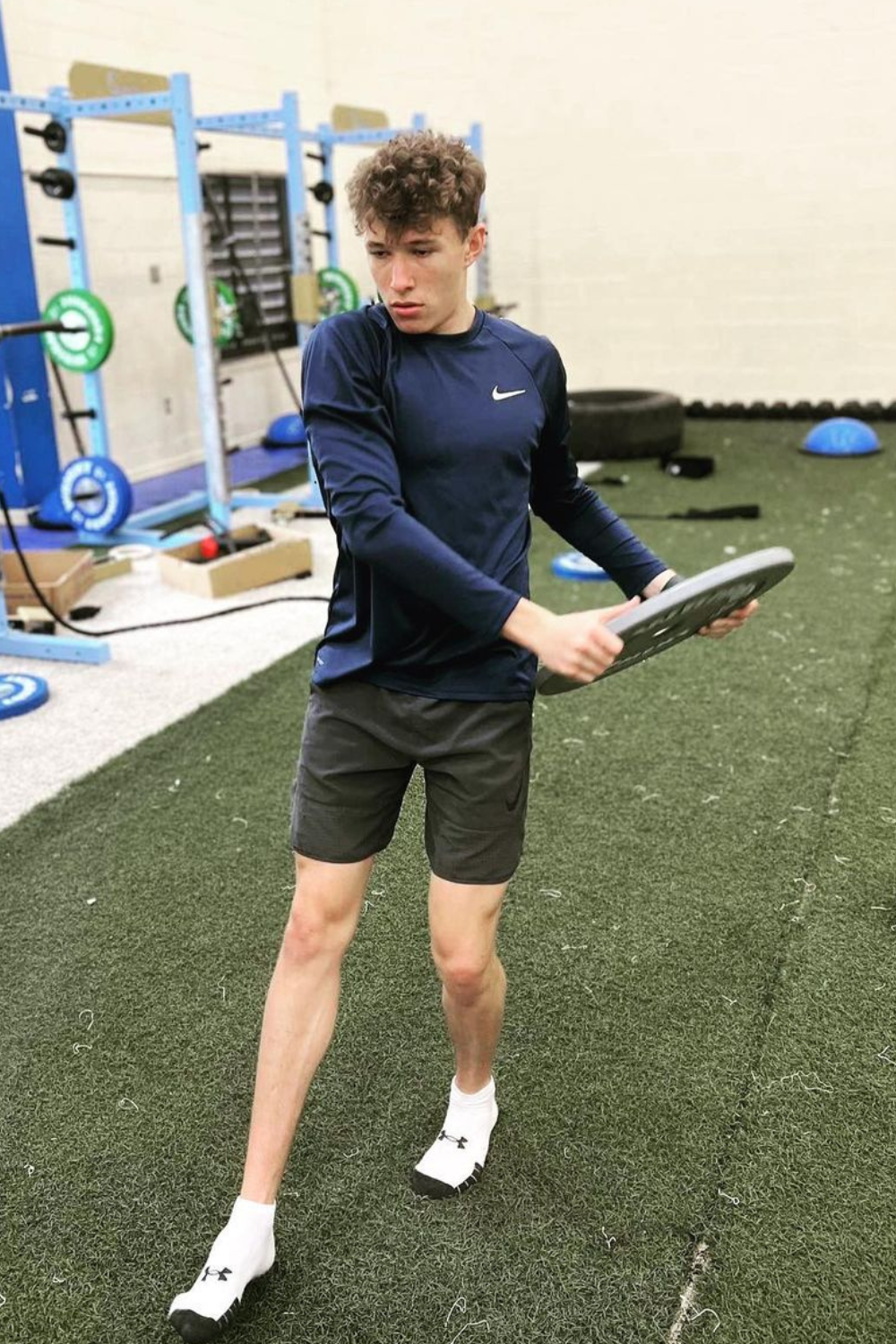 The promising young athlete is active on Twitter, where he posts and retweets about football matches and games.
John Propst
John Propst, also known as John David, is the younger brother of Thomas. Just like his older brother, John also plays high school football.
He is currently in his sophomore year.
Rush Propst Kids From His First Marriage
From his first marriage, Rush has three children, a daughter named Leanne and two sons named Jacob and Bryan. We could not find any information relating to Bryan Propst.
Leanne Propst
According to her LinkedIn account, Leanne is currently working as an Apparel and Licensing Coordinator at Yamaha Motor Corporation, USA. She holds a Bachelor's degree in Business Management, which she earned from Troy University.
Regarding her personal life, Leanne got married to Brandy Buchan on May 22, 2021, at Oakleaf Cottage.
Jacob Propst
Jacob Propst lives in Valdosta, Georgia, with his spouse, Caitlin Carr Propst, and they have a daughter together. He attended Abraham Baldwin Agricultural College for his higher education.
Jacob has a keen interest in cultivation, which he often shares through posts on his Instagram account. His passion for agriculture drives his curiosity and dedication to this field.
Rush Propst: Ex-Wife and Present Wife
Rush has been married twice, first to Tammy Cox and then to his current wife, Stefanie Duck. Tammy was his high school sweetheart, with whom he had three children. The couple were married in 1986 and were together for 22 years. The couple divorced in 2008.
Rush later married Stefanie, with whom he has four children. Stefanie Duck is a former assistant to a law firm in Alabama. She resides with Rush and her kids in Alabama. Stefanie is a supportive partner who has always hoped for Rush's well-being since meeting him.
In 2007, as per ESPN, a news report suggested Rush Propst had a child from an extramarital affair. When Tammy confronted her husband, he admitted the truth. She didn't file for divorce until Rush told her about his love for Stefanie.
Turns out, the football coach and Stefanie were secretly in a relationship for almost five years. After Rush and Tammy divorced, the coach married Stefanie.