Ryan Leonard's brother, John Leonard, is an ice hockey player who plays for the Milwaukee Admirals in the American Hockey League (AHL).
Ryan comes from a family with a strong athletic background. Both his sisters and brother actively participate in sports, highlighting the family's natural talents in sports.
Meanwhile, Leonard's family has a sports legacy passed down from their father, who was part of the New York Knicks during the 1982 NBA Draft.
Even though the NHL brothers didn't follow in their father's footsteps, they chose to set their own path in Hockey.
Ryan Leonard, who recently got selected by the Washington Capitals in eighth overall in the 2023 NHL Draft, always thought ice hockey is one of the most competitive sports.
He even played basketball when he was small but never actually liked that sport and eventually moved to hockey.
Before joining the USA National Team Development Program, Ryan Leonard played at Pope Francis High School for two years.
In April 2023 tournament, Ryan's goal against Sweden secured the gold medal for the United States and marked their first Under-18 championship victory since 2017.
Two months later, he became part of the NHL after being selected by the Washington Capitals.
Ryan Leonard Brother John Leonard
Ryan Leonard's brother John is six years older than him. He is an American ice hockey player who currently plays for the Milwaukee Admirals in the AHL.
John is known for his impressive performance at the University of Massachusetts. Later, he was selected by San Jose Sharks in the sixth round, 182nd overall in the 2018 NHL Draft.
John was the first in the family to be involved in Ice hockey. It all began when his mother came across hockey flyers and signed him up at the age of four.
When he joined Hockey, he quickly fell in love with it and started playing with the Mites team in Amherst.
Leonard Brothers' Father Was NBA Player
The siblings were born to their father John Sr., who was a basketball player due his playing days.
John Sr. had a successful basketball career as a guard, playing for Manhattan College. Following his college career, he was drafted by the Knicks.
Later, John Sr. transitioned into coaching basketball at UMass.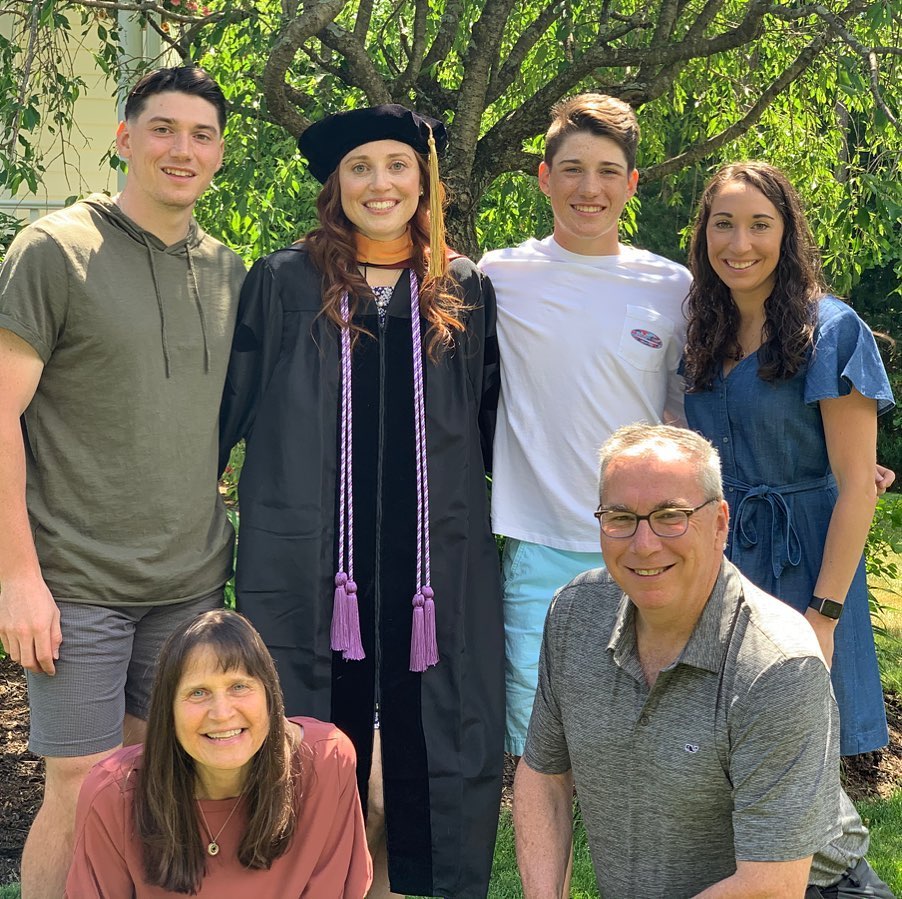 John Sr and his wife Cynthia always wanted their children to get involved in a sport. Even if they didn't choose basketball, it was okay for them.
While John Sr. had a background in basketball himself, he never imposed it on his sons and supported them in pursuing their own paths.
Rather he has always encouraged his two sons to follow their passion for the sport.
Sisters Played Division 3 Basketball In College
Ryan and John are not the only members of the Leonard family involved in sports.
They also have two sisters named Brianna and Alyssa, who both played Division 3 basketball in college.
Unlike Ryan and John, Brianna and Alyssa chose to follow in their father's footsteps and pursue basketball.
Currently, Alyssa holds the position of Associate Athletic Director-Marketing at Vanderbilt.
She previously worked for the UMass athletic department while John was playing in Amherst. On the other hand, Brianna is happily married to her husband.
Despite their different sports choices, the siblings love and support each other and frequently attend and cheer for one another's games.