Ryan Shazier and his wife Michelle Rodriguez, welcomed their son in 2019. The couple now takes care of two kids: RJ and Lyon.
NFL player Ryan Shazier suffered a career-ending injury in 2017 during a game. The doctors told him he couldn't walk again.
However, he proved them wrong and now lives a healthy married life with his wife and two kids.
Ryan Dean Shazier is a 31-year-old retired professional football player who played for the Pittsburgh Steelers as a linebacker.
Shazier is from Lauderdale in the state of Florida and completed his schooling at Plantation High School. He later played college football at Ohio State for the Buckeyes.
Furthermore, over two years, he displayed amazing gameplay, leading to him earning a spot on the All-American.
Ryan's performance at the NFL Combine showed his outstanding agility and lateral movement. The Steelers drafted him at no.15 as a first-round pick.
He played for three years in the NFL and recorded one of the best games of his career in 2017.
Unfortunately, the same year Ryan suffered a spine injury which forced him to retire in 2020.
Meet The Wife of Ryan Shazier: Michelle Rodriguez
Ryan Shazier tied the knot with his wife Michelle in 2019, just 17 months after his injury.
The couple frequently share their moments of happiness on Instagram. And the two are enjoying their parental life.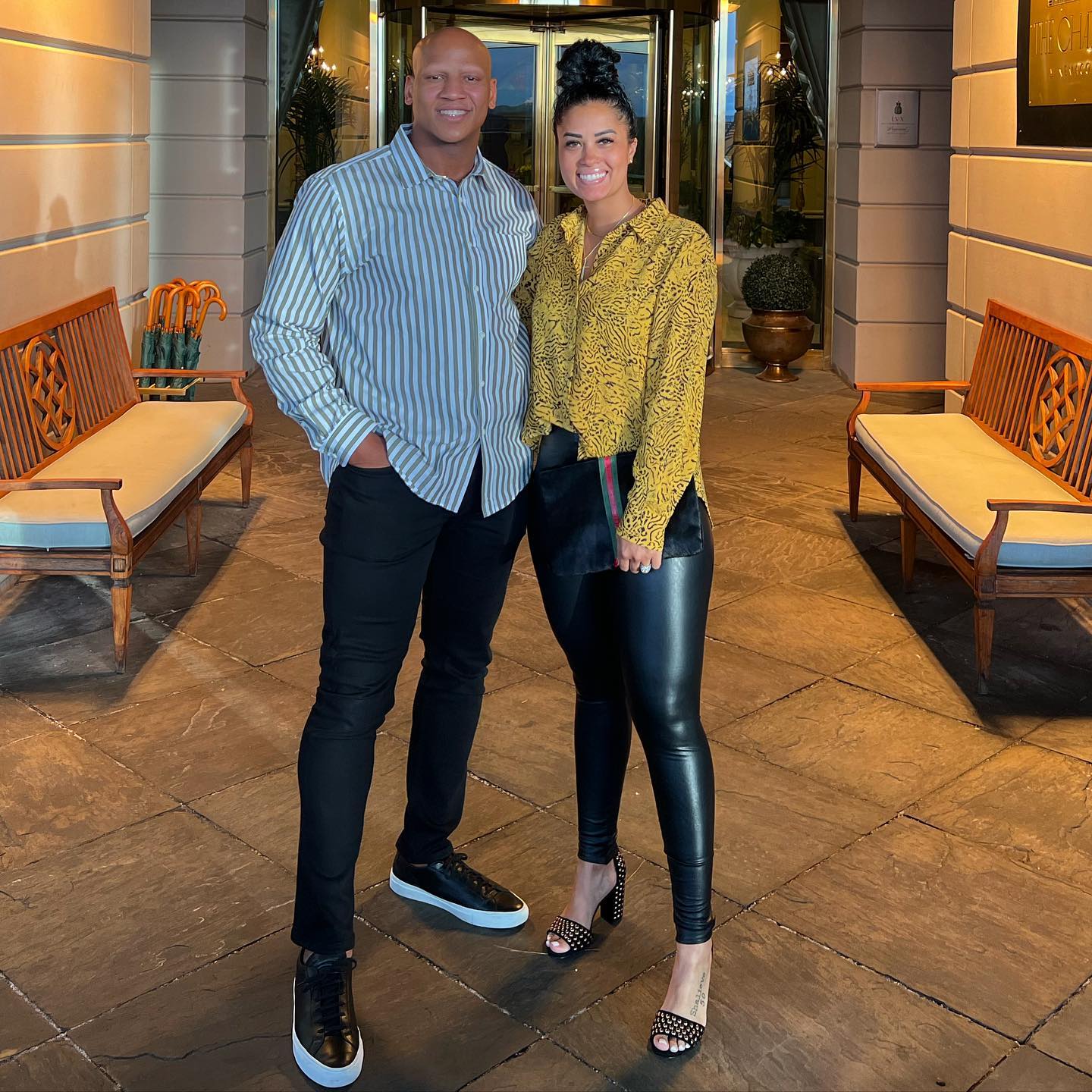 Michelle Rodriguez is 31-year-old and of Puerto Rican heritage. Like her husband, she also has an athletic past.
She played basketball at Karen Wagner High School and later joined the University of Texas at Arlington, where she played as a Guard.
Her father's name is Felix, and her mother's name is Zoraida Rodriguez. She has two siblings, one brother named Felix Jr. and a sister named Jennifer.
Furthermore, Michelle is currently a real estate advisor at Sotheby's International Realty.
Ryan and Michelle: Married Life and Kids
The power couple has now been married for 4-years.
They held their wedding at a hotel in Pittsburgh, with many NFL players and celebrities present at the event.
Ryan shocked everyone when he walked down the aisle and danced with his wife. Just months ago, the doctor had told him he might not ever walk again.
Currently, the couple lives with two kids. Older son Ryan Shazier Jr. is from Shazier's previous relationship with Tonika Marie, and younger Lyon is from Michelle.
Michelle loves both sons equally and even calls herself RJ's mom in her job profile.
Ryan Shazier Battled Through Lot of Adversity
When Ryan was a kid, he became a victim of bullying and taunting because he suffered from Alopecia.
And in the year 2017, he suffered a very serious injury. The spinal injury left Ryan in a state of paralysis, and he couldn't move his legs.
However, despite the chance of him being able to walk only at 20 percent, he overcame all odds and is currently in a fit state.
Ryan was awarded George Halas Award in 2019 for overcoming such adversity.