Bryanah Whitney is the wife of Ryan Whitney, a former professional ice hockey defenseman who played for several NHL teams.
The duo tied the knot in 2017. In 6 years of their marital life, their love has grown stronger, and they have shared many special moments and experiences together.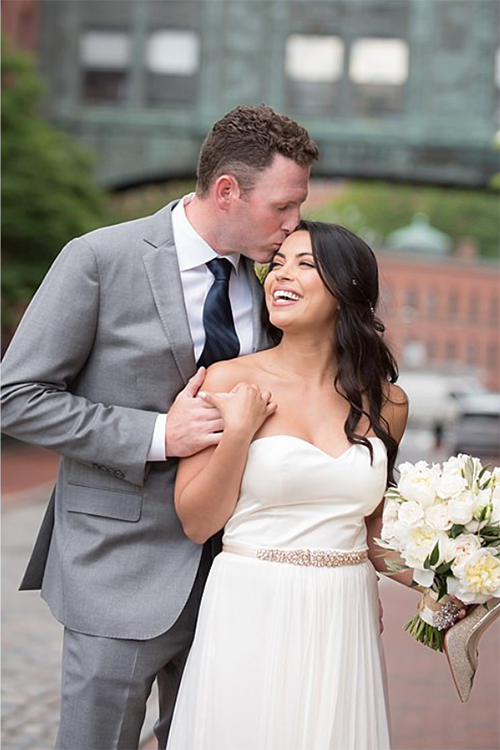 Ryan Whitney had a successful career in professional ice hockey and was popularly known for his great size and skills.
He played for teams like the Pittsburgh Penguins and helped them reach the 2008 Stanley Cup Finals. In 2009, Ryan joined the Edmonton Oilers and continued to excel.
Likewise, Ryan also represented the United States in the Olympics in 2010. After retiring in 2015, he became a hockey analyst and co-hosted a popular sports podcast.
In addition to his hockey career, Ryan Whitney introduced his brand of pink lemonade-flavored vodka called "Pink Whitney," which gained popularity.
Ryan Whitney Wife, Bryanah Whitney
Bryanah Whitney is a communications and media studies graduate.
She has worked as a marketing and merchandising coordinator and project organizer for brands such as Reebok and Jack Morton.
Moreover, she is also a yoga practitioner and a healthy food enthusiast.
Additionally, Bryanah is the founder and author of the website The Little Big Spoon, which offers simple and delicious recipes for breakfast, lunch, dinner, snacks, and desserts.
Further, she also shares tips on how to eat well and live well. Bryanah is not very active on social media and likes to keep a low profile.
Ryan And Bryanah Had A Surprise Wedding!
Ryan Whitney and Bryanah Whitney had a surprise wedding on June 2, 2017, at the Wollaston Golf Club in Quincy, Massachusetts.
They invited their guests to an engagement party but then revealed that they were getting married that day.
They had a ceremony on the green bridge of the Neponset Riverwalk, which was a location that Bryanah chose for its urban edge.
Ryan and Bryanah exchanged vows before their immediate families and two little bridesmaids. The bride wore a simple and elegant white gown, while the groom wore a grey suit with a blue tie.
After the ceremony, they opened a temporary wall to surprise guests with their wedding reception. They had a first dance, a toast by Ryan's father, and a lot of fun with their friends and family.
They also had a cigar bar, champagne, and a dance floor. It was a memorable and unique way to celebrate their love.
Ryan Whitney and Bryanah Whitney's Kids
Ryan Whitney and Bryanah Whitney have two sons, Ryder and Wyatt, born in 2018 and 2020, respectively.
Little is known about the defender's two sons, but he occasionally shares details of his life on Twitter.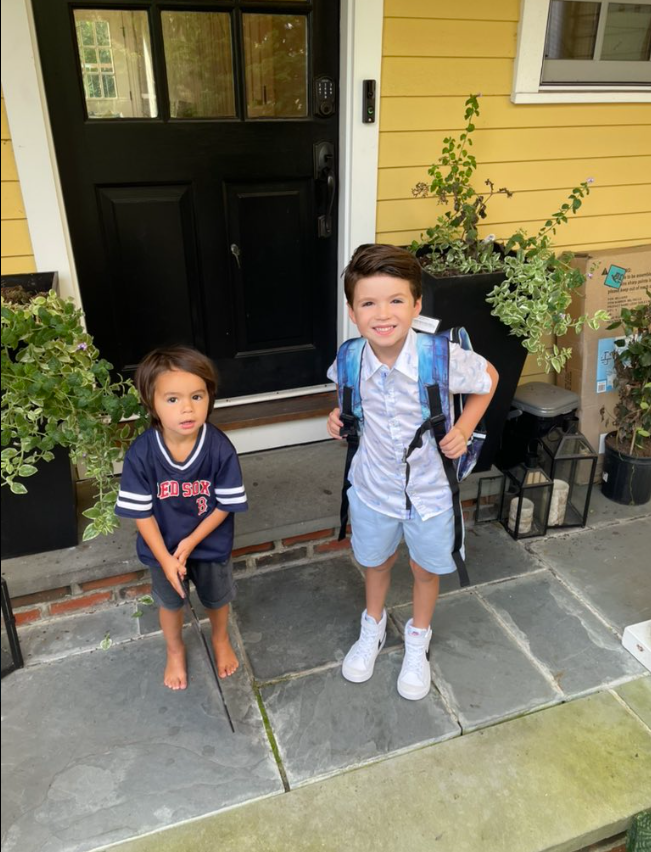 For instance, he posted a photo of his older son Ryder on his first day of kindergarten and wrote,
"Every parent knows the days pass slowly and the years completely fly by. Sometimes I wish time would just stand still. My guy Ryder off to kindergarten."
Ryan and Bryanah seem to be proud and loving parents who enjoy spending time with their kids.
Frequently Asked Questions (FAQs)
1. Who Is The Wife Of Ryan Whitney?
Ryan Whitney's wife is Bryanah Whitney, a communications and media studies graduate, a yoga practitioner, and a marketing consultant.