Sahith Theegala family has supported him fully in his professional endeavors. Theegala was born in 1997 in Fullerton, California, to his parents, Muralidhar and Karuna Theegala. He also has a younger brother.
Sahith Theegala's parents, Muralidhar and Karuna Theegala, inspired him to take up golf at a young age.
Born and raised in a family that gave equal priority to sports and academics, Sahith's first exposure to sports came when he was two years old.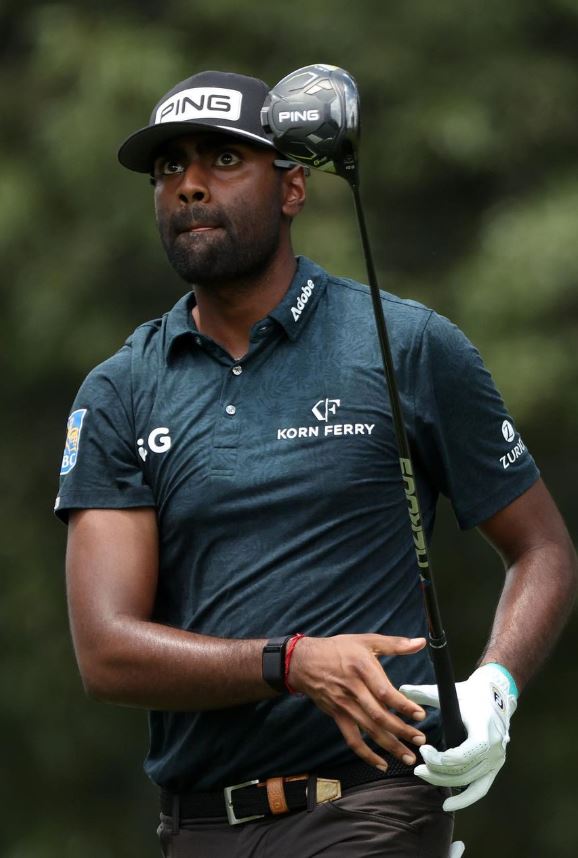 Sahith, with his dad Muralidhar, would watch Lakers games and was a huge Kobe Bryant fan. Growing up, Sahith played three sports: basketball, golf, and cricket.
Soon, Muralidhar realized his son's prowess in golf and decided he was ready to back his talent. Muralidhar is an IIT Madras graduate and later shifted to the US to complete his grad school at Kansas State.
Sahith Theegala Family
Sahith Theegala's journey to becoming a golfer was marked by several financial challenges during childhood.
However, his father, Muralidhar Theegala, was unwavering in his support, ensuring that these constraints never stood in the way of Sahith's dream.
Muralidhar serves as a profound source of inspiration for the young golfer. As a self-made man, he confronted numerous obstacles while establishing his family in a foreign land, all on his own.
Today, Muralidhar has played a pivotal role in nurturing his son's career in a sport not traditionally associated with people of color.
Sahith has expressed deep gratitude for the sacrifices made by his mother as well.
In the early 2000s, Karuna, Sahith's mother, bravely battled thyroid cancer. Today, she is a cancer survivor, having witnessed her son's remarkable journey to compete at the highest echelons of professional golf.
Brother Sahan Theegala
Sahith's younger brother, Sahan Theegala, was born on February 6, 2004.
In 2021, Sahan successfully completed his high school education at Troy High School. Subsequently, he embarked on his academic journey at Seton Hall University in the same year.
Sahan is currently working towards a Bachelor of Science degree and is expected to complete his graduate program in 2025.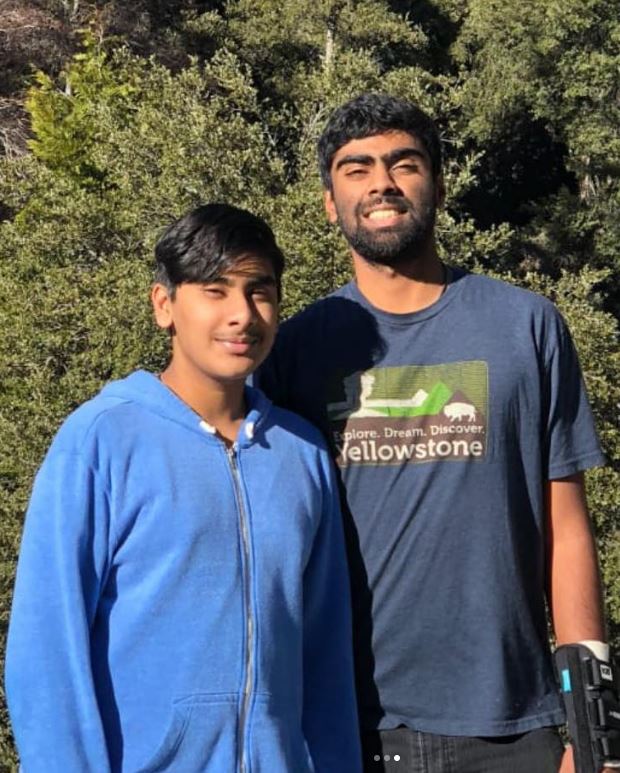 Diverging from his brother's athletic pursuits, Sahan's interests lie primarily in academia.
He actively engages in campus life as a member of the student government association at Seton Hall University and also contributes as a research assistant.
Ethnicity
Born to Indian parents in the United States, Sahith Theegala is of Indian descent.
Sahith Theegala Girlfriend
Sahith Theegala, now 25, and his girlfriend, Julianna (Juju R. Chan), have shared a deep connection since their time together at Pepperdine University in 2017.
Their initial bond was fueled by a shared passion for athletic excellence. While Sahith Theegala was racking up victories during his final year at Pepperdine, notably securing the Southwestern Invitational, Julianna was making waves in the swimming pool.
Her team achieved a remarkable feat by breaking the university's swim and dive record in the 200 meters during the Pacific Coast Swim and Dive Conference Championships in 2019.
Since graduating, Sahith Theegala's golf career has continued to soar.
In 2020, the year he turned professional, he achieved a rare trifecta by winning the Haskins Award, the Ben Hogan Award, and the Jack Nicklaus Award, becoming just the fifth individual ever to accomplish this remarkable feat in the same year.
His journey saw him finish a commendable T9 at The Masters earlier in the season, and he recently clinched his first PGA Tour title at the Fortinet Championship on September 17.
Theegala's family, particularly his father Muralidhar, relished every moment of his victory march at Silverado Resort.
Relationship Timeline
Sahith and Juju's love story began during their time together at Pepperdine University in 2017. However, it wasn't until January 2023 that they decided to make their relationship official on Instagram.
They shared a delightful snapshot from Kapalua in Hawaii during the Sentry Tournament of Champions, where Sahith Theegala finished 33rd.
While Juju has already showcased her prowess as a swimmer, she earned her degree in Sports Administration from Pepperdine University in 2019.
During her time there, she actively contributed to the university's community, taking on various roles, such as a lifeguard, communications intern for athletics, and pool manager.
In her senior year, Juju assumed the position of an assistant swimming coach, demonstrating her dedication to the sport.
She mastered NCAA rules and regulations to ensure the team was aware of and complied with them.
Juju has been a constant presence alongside Sahith at multiple PGA Tour events, including prestigious tournaments like The Masters and The Open this season.
Her supportive gestures, like holding an umbrella for her boyfriend at Royal Liverpool and sharing lighthearted jokes to keep the atmosphere cheerful during unexpected rain, exemplify their strong bond.