Kobe Bryant family consisted of Kobe, his beloved wife Vanessa, his daughters Gianna, Natalia, Bianka, and Capri, his parents Joe and Pamela, and his sisters Shaya and Sharia.
Kobe Bryant and Vanessa Urbieta Cornejo Laine's paths crossed for the first time in 1999 on the set of a music video. Vanessa was just 17 and still in high school, and Kobe was 20 at the time.
They got engaged when Vanessa turned 18 and married on April 18, 2001.
Together, they were blessed with four beautiful daughters, each with their unique personalities and talents.
Natalia, the eldest, displayed grace and poise, while Gianna, affectionately known as Gigi, showcased her passion and determination for basketball, following in her father's footsteps.
Bianka brought joy and energy to the family with her vibrant spirit, while Capri, the youngest, filled their lives with endless laughter and innocence.
The family's love and support extended beyond their immediate members. Joe and Pamela Bryant, Kobe's parents, instilled in him the values of hard work and perseverance that guided him throughout his remarkable career.
Additionally, Kobe's sisters, Sharia and Shaya Bryant, shared a close bond with their brother and provided support in both joyful and challenging times.
Kobe Bryant Family Tree: Parents, Siblings, Wife, And Kids
| | |
| --- | --- |
| Family Members | Relationship |
| Kobe Bryant | |
| Joe Bryant | Father |
| Pamela Bryant | Mother |
| Vanessa Bryant | Wife |
| Natalia Bryant | Eldest Daughter |
| Gianna Bryant | Second Daughter |
| Bianka Bryant | Third Daughter |
| Capri Bryant | Youngest Daughter |
| Sharia Bryant | Older Sister |
| Shaya Bryant | Older Sister |
Kobe Bryant Parents
Joseph Washington Bryant, affectionately known as "Jellybean," was born on October 19th, 1954.
He is a highly regarded former American professional basketball player and coach whose contributions to the sport span several teams and countries.
Joe's notable NBA career saw him don the jerseys of teams such as the Philadelphia 76ers, San Diego Clippers, and the Houston Rockets.
Beyond his playing days, Joe ventured into coaching, demonstrating his expertise and passion for the game.
He took on the head coach role for the Los Angeles Sparks in the WNBA from 2005 to 2007 and later returned to guide the team during the remainder of the 2011 season.
His coaching journey extended to various countries, including Thailand, Japan, and Italy, where he shared his knowledge and love for basketball.
Joe Bryant's personal life is intertwined with basketball as well. He formed a lasting union with Pam Cox, the sister of former NBA player Chubby Cox.
Together, Joe and Pam have raised three children – Sharia, Shaya, and Kobe.
Additionally, through his marriage to Pam, Joe became the uncle of John Cox IV, a professional basketball player in his own right.
Pamela Cox Bryant, born in 1954, values her privacy, keeping her personal life away from the public eye.
At age 21, she exchanged vows with Joe Bryant, embarking on a journey to see them build a beautiful family together.
Alongside Joe, Pam lovingly nurtured their three children – Sharia, Shaya, and Kobe – instilling in them the values of determination, resilience, and a deep love for the sport that would shape their lives.
Kobe Bryant Wife & Children
Kobe Bryant met Vanessa Urbieta Cornejo Laine in 1999 during a music video shoot when he was 20, and she was 17.
They fell in love quickly, got engaged when Vanessa turned 18, and married on April 18, 2001. Kobe's parents did not approve of their union and did not attend the wedding.
They had their first daughter, Natalia, in 2003, which helped mend the relationship between Kobe and his parents.
Kobe faced a sexual assault allegation in 2003, but criminal charges were dropped, and a civil case was settled.
Despite the challenges, Kobe and Vanessa remained committed to their marriage. They had three more daughters: Gianna, Bianka, and Capri.
Bryant retired from the NBA in 2016 and celebrated his 15th wedding anniversary with Vanessa.
Kobe, Gianna, and seven others tragically died in a helicopter crash on January 26, 2020. Kobe is survived by Vanessa and their three daughters.
Sisters
Bryant, though the youngest in his family, shared a deep bond with his two beloved older sisters, Sharia and Shaya.
Growing up together, they formed a tight-knit sibling relationship that remained strong until his untimely passing.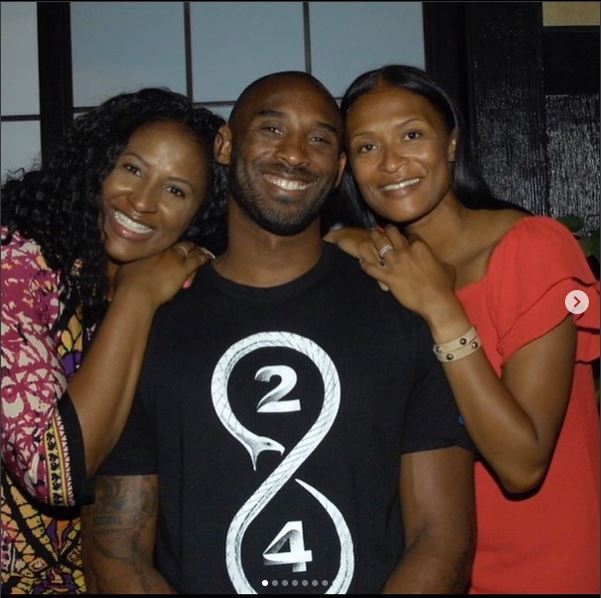 The sisters played an integral role in Kobe's life, providing support, love, and companionship throughout his journey.
Sharia was born on March 19, 1976, in Philadelphia, Pennsylvania, and is a businesswoman. Similarly, Kobe's other sister Shaya was born on July 30, 1977.
Kobe & Giannia Death
On January 26, 2020, Gianna, her father, Kobe, members of the Mamba Sports Academy, and their families boarded a Sikorsky S-76B helicopter, a vehicle frequently used by Kobe for his travels.
The pilot, Ara Zobayan, was known to have flown with Kobe regularly.
Due to low visibility and fog, Zobayan deviated from their usual route to Thousand Oaks and instead flew through Calabasas, a region with moderate hills.
Unfortunately, the pilot became disoriented and mistakenly believed the aircraft was ascending when it was, in fact, descending toward the ground, resulting in a tragic nose-first impact.
The severe impact of the crash likely led to the tragic loss of life and subsequent injuries, including severed body parts.
Ara Zobayan received significant criticism for his alleged negligence. It is believed that alternative measures, such as engaging the autopilot, could have potentially averted the crash. However, fate ultimately played a tragic role.
Kobe and Gianna Bryant, along with the other lives lost in the accident, continue to be remembered to this day.