Sam Kerr's brother Daniel Kerr is a former Australian rule football player who was a part of the West Coast Eagles in the Australian Football League (AFL).
The Kerr siblings inherit their soccer skills from their father, Roger Kerr. He was a former professional Australian rules football player and coach.
Additionally, their mother, Roxanne Kerr, also comes from a family that is also sports-oriented.
With a strong athletic family background, it is obvious that this has influenced the siblings' talents.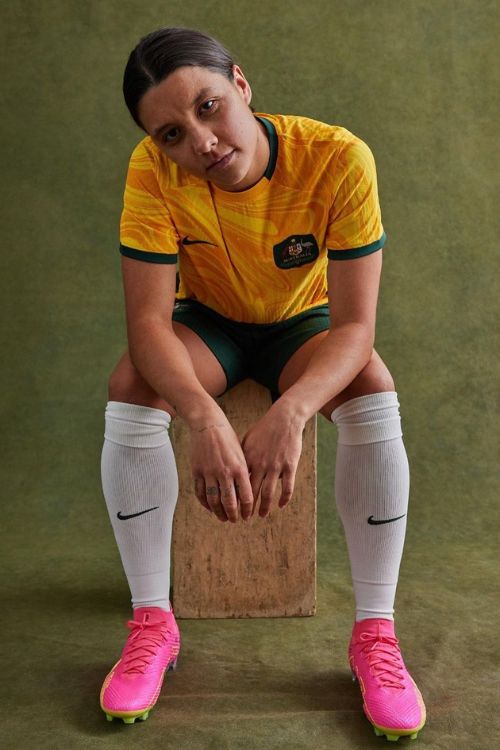 Sam Kerr grew up in Australia and developed a passion for Australian Rules Football (AFL) since childhood days.
However, no girls' leagues were available; she had to play with the boys. Despite facing challenges due to her physical appearance, she loved the sport.
Later, her parents decided to switch to soccer when she was 12. Although soccer was not her initial choice, it proved to be a wise decision that led her to remarkable success.
Within three years of transitioning to soccer, she debuted for the Australian women's national soccer team.
Sam Kerr Brother
Sam Kerr's brother, Daniel Kerr, is a retired Australian footballer who played for the West Coast Eagles in the AFL.
He started his professional career with West Coast after being selected as the 18th pick in the 2000 National Draft.
Daniel's early years in the AFL were impressive, as he was the runner-up for the 2001 AFL Rising Star award.
Moreover, he also won the Goal of the Year award in 2003 when he was only 20 years old.
Daniel consistently delivered strong performances throughout his career. He was a top contender for the Brownlow Medal for three consecutive years (2005-2007).
Unfortunately, in October 2013, he officially took retirement from AFL Football after his injuries started affecting his career.
Daniel Has Faced a Lot of Legal Issues
Daniel has been convicted of numerals criminal offenses during and after his football career.
Kerr faced severe legal troubles when he reportedly breached a family violence restraining order and stalked his ex-girlfriend Michelle McAtackney.
This led to charges of aggravated common assault, criminal damage, and performing an act that could endanger life with intent to harm.
One of his crimes that came to the media was setting fire to the family home. Daniel drove to the family residence in Kardinya on February 17, 2021.
On that day, he allegedly set fire to the rooms of the house before leaving the scene while shouting out of the driver's window.
Fortunately, no one was inside the house at the time of the incident. Kerr caused damage worth nearly $250,000 to the property.
Upon his arrest, he allegedly informed the officers that he had no memories of driving there.
Even though Kerr's attorney, Kate Turtley-Chappel, shared that he was diagnosed with schizophrenia while in custody, Daniel was sentenced to two years in jail.