Sarunas Jackson brother Darius Jackson is facing huge criticism from many fans after tweeting his dissatisfaction with his girlfriend Keke Palmer's outfit.
Keke Palmer, a talented actress, and singer, attended Usher's concert wearing a black dress that revealed more of her figure.
She happily shared several pictures of herself in the outfit, feeling confident and beautiful.
However, her boyfriend, Darius, looked the other way & expressed his disapproval of her dress on Twitter.
Disappointed with his public shaming of Palmer's outfit, fans criticized him for not discussing it with her privately.
In his tweet, Jackson wrote, "It's the outfit tho.. you a mom."
Due to the mean tweets, many fans and directors came to Keke Palmer's defense.
However, instead of showing remorse, Darius Jackson defended himself with another tweet, which further angered his fans.
Sarunas Jackson Brother Darius Jackson
Darius Jackson is the younger brother of actor Sarunas Jackson and musician Marcus Jackson.
Sarunas Jackson is a renowned actor who has gained fame for his performance in the popular HBO series, Insecure.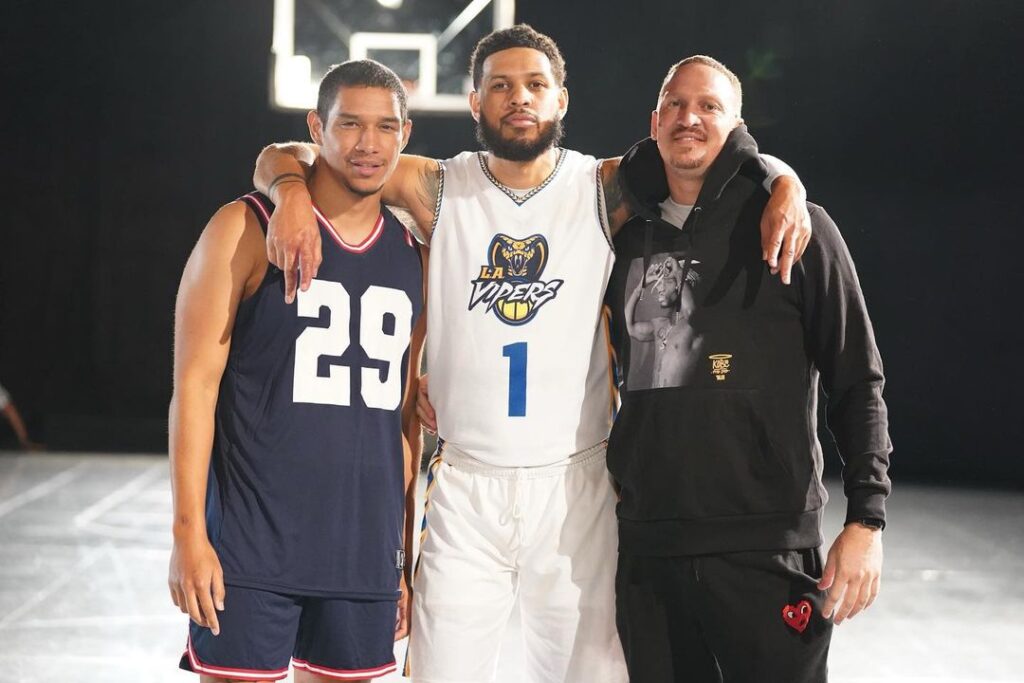 Prior to his acting career, Sarunas was also into athletics & played basketball at Roosevelt High School.
Despite his talent, Sarunas was not selected in the 2013 NBA Draft and became an unrestricted free agent.
Similarly, Sarunas brother Darius is also into sports and is a fitness instructor at Inspire Fitness Studio.
Darius Played Football At College
Growing up in an athletic family, it was not surprising for Darius to get exposure to sports throughout his childhood.
However, he began to concentrate on football during high school and eventually secured a scholarship to Fresno State University.
After his football career, Darius got into boxing and worked at a gym to maintain his fitness.
Growing up in a sports-oriented environment inspired him to pursue a career in sports media, leading him to obtain a certificate in broadcasting.
His passion for fitness and his desire to assist others led him to become a fitness instructor.
Darius's Girlfriend, Keke Palmer
Keke Palmer, a talented American actress, singer, and television personality, is the proud mother of their son Leo.
Her versatile performances in both comedy and drama earned her numerous awards and recognition.
In fact, she was even included in Time magazine's prestigious list of the most influential people in the world in 2019.
How Did Keke And Darius Meet?
Darius and Keke first met at a Memorial Day Party in May 2021, and their relationship became public in August of the same year.
It was the former's brother Sarunas, an actor & Keke's co-star in the TV series Insecure, who was the matchmaker of the two.
Darius has openly expressed his affection and admiration for Keke, including sharing a heartfelt birthday tribute for her, although the post has since been taken down.
Although they initially kept their relationship private, they eventually decided to reveal their love to the public.
Soon after revealing her love life Keke also excitedly announced that she was expecting her first child with her boyfriend, Darius Jackson, during her hosting gig on Saturday Night Live on December 3, 2022.
In February 2023, she and her boyfriend Darius welcomed their first child, son Leo & took to Instagram to share the news.