With the soaring popularity of Savannah James, fans are interested to know about her brother. Savannah grew up with four elder siblings, two brothers: Eric and Jerrold & two sisters: Shannon and Deidre.
Savannah James is the wife of legendary basketball player LeBron James. She is a successful businesswoman, philanthropist, mentor, and furniture designer and is well-known for her volunteer work in the community.
Born on August 27, 1986, the Akron, Ohio-raised comes from African-American ethnic background.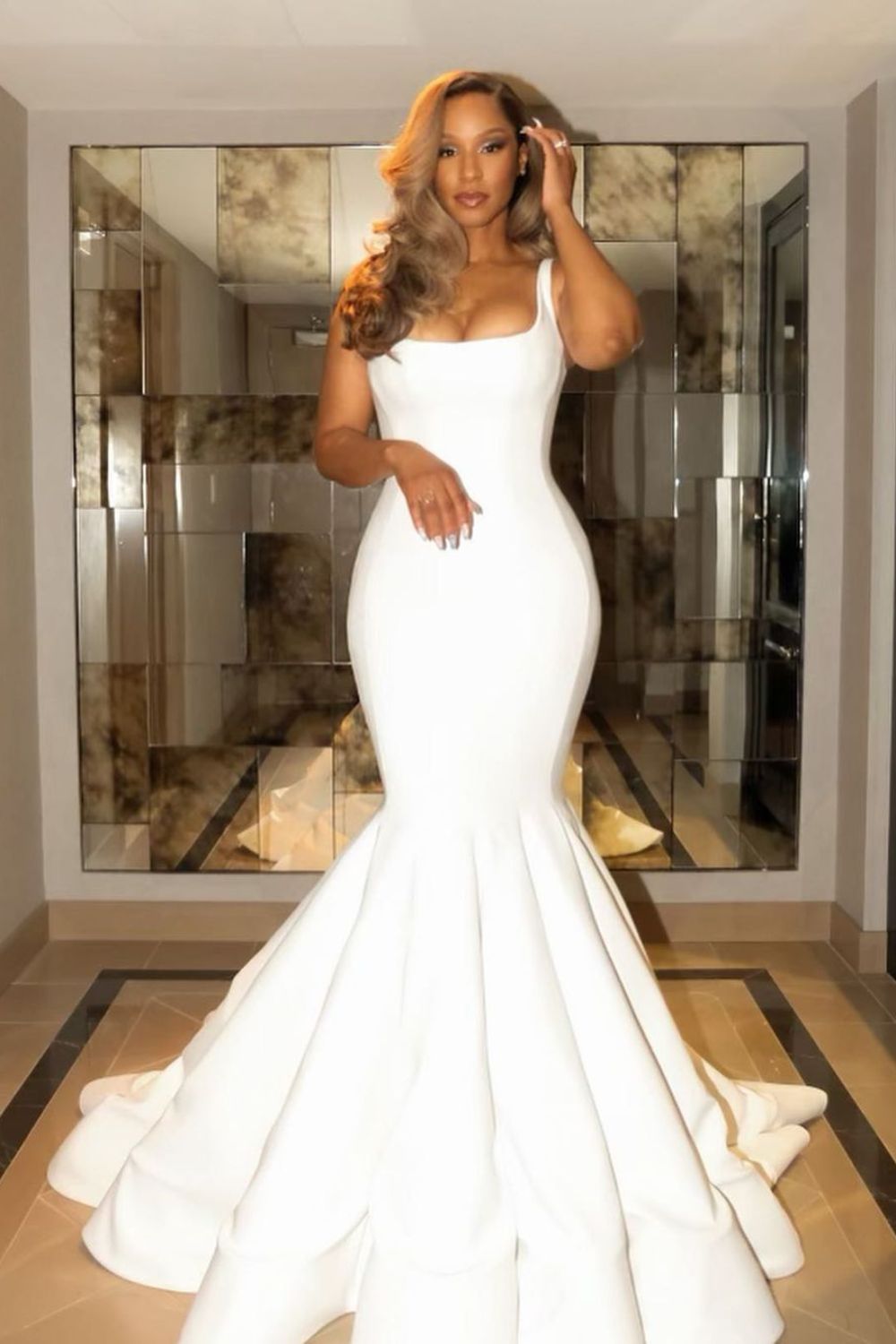 Savannah celebrated her 36th birthday in 2023, and as per her birthdate, her star sign is Virgo. She is a devout Christian.
Mrs. James completed her early education at Buchtel High School in Ohio. She was an expert at designing and embellishing things, in addition to being a bright student, a cheerleader, and a softball player.
Savannah Brother: Eric And Jerrold Brinson
Savannah James is the youngest of five siblings. She has two brothers: Eric & Jerrold, and two sisters: Shannon and Deidre. All of them are married & have families of their own.
Her elder brother Jerrold is a building engineer at JLL, according to his LinkedIn profile. He has a son named Jerrold Jr., who was born on September 17, 1996.
Moreover, Jerrold Brinson is active on social media platforms like Instagram (@jbrinson1970) and Facebook (@jerrold.brinson.9).
There he shares pictures of his siblings, son & father, J.K. Brinson (b. May 7, 1945).
Currently, Jerrold lives in Lithonia, Georgia.
Her other brother, Eric Brinson, currently lives in Akron, Ohio.
According to his Facebook profile, Eric went to the University of Toledo, though further about his profession & relationship update is yet to be out.
Sisters: Deidre and Shannon
The NBA wife has two elder sisters: Deidre Norris and Shannon Wallace.
Deidre is quite active on social media. She is available on Instagram (@ms_deidre) with more than 35.2K followers and on Twitter (@MsDeidre) with over 2K followers.
Moreover, on her Facebook, she often posts pictures with her son (name undisclosed).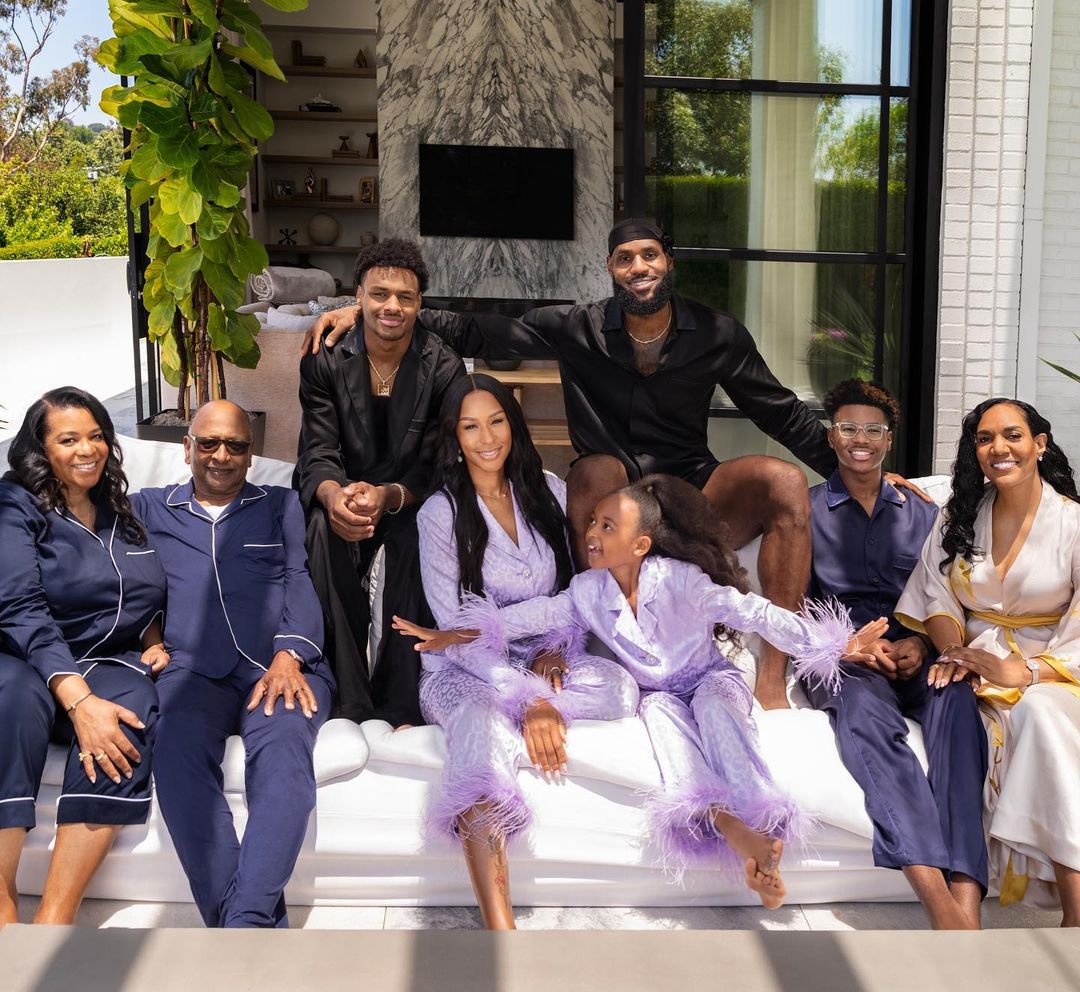 Savannah's other sister Shannon Wallace, an attendant of Hampton University, is married & mother of three.
Currently, she & her husband, Damani Wallace, live in Akron, Ohio. Her spouse Damani works at JCW Construction LLC and for Keller Williams Realty Inc.
The two are parents to three kids: son Damani Jr (eldest), daughter Nateah (middle child) & James Wallace (youngest).
Savannah's Parents, J.K And Jennifer Brinson
Savannah James, wife of the famed American basketball star LeBron James was born on August 27, 1986, in Akron, Ohio, United States, to her parents, J.K. Brinson and Jennifer Brinson.
JK Brinson is a successful businessman, philanthropist, and interior home designer based in Ohio, United States. He is a retired employee of the US Department of Veterans Affairs.
Jennifer Brinson, Savannah's Mom, born in 1957, is a registered nurse from Ohio.
On 13 September 2017, James's mother celebrated her 60th birthday. On her special day, Savannah posted a lovely photo of her daughter Zhuri and Jenn on Instagram.
In 2018, Savannah and her husband opened a furniture store called "Home Court," inspired by her father.
Savannah's Husband And Children
Savannah James married her high school sweetheart James LeBron whom she met at St. Vincent-St. Mary High School. Savannah was a cheerleader at the time, and LeBron was a budding basketball star. Her husband is one year older than him.
After nine years of dating, the couple got engaged in 2012 at the Shelborne Hotel in South Beach. Later, in 2013, they tied the knot at the Grand Del Mar Hotel in San Diego, California.
Savannah and LeBron welcomed their first child, Bronny James, on October 6, 2004. Nicknamed "LeBron James Jr," he turned 19 in 2023.
She is the mother of three children, LeBron Ravmone James Jr. (born 2004), Bryce Maximus James (born 2007), and Zhuri James (born 2014).