The Australian snowboarding star, Scotty James recently tied the knot with the singer and songwriter, his wife Chloe Stroll, in a star-studded wedding in northern Italy.
Chloe is the daughter of a Canadian billionaire businessman and owner of the Aston Martin F1 Team, Lawrence S. Stroll. However, she has gathered her own fame and money through her music and band.
Her net worth is expected to be over billions, and James' net worth is between $1.5 and $3 million as of 2023.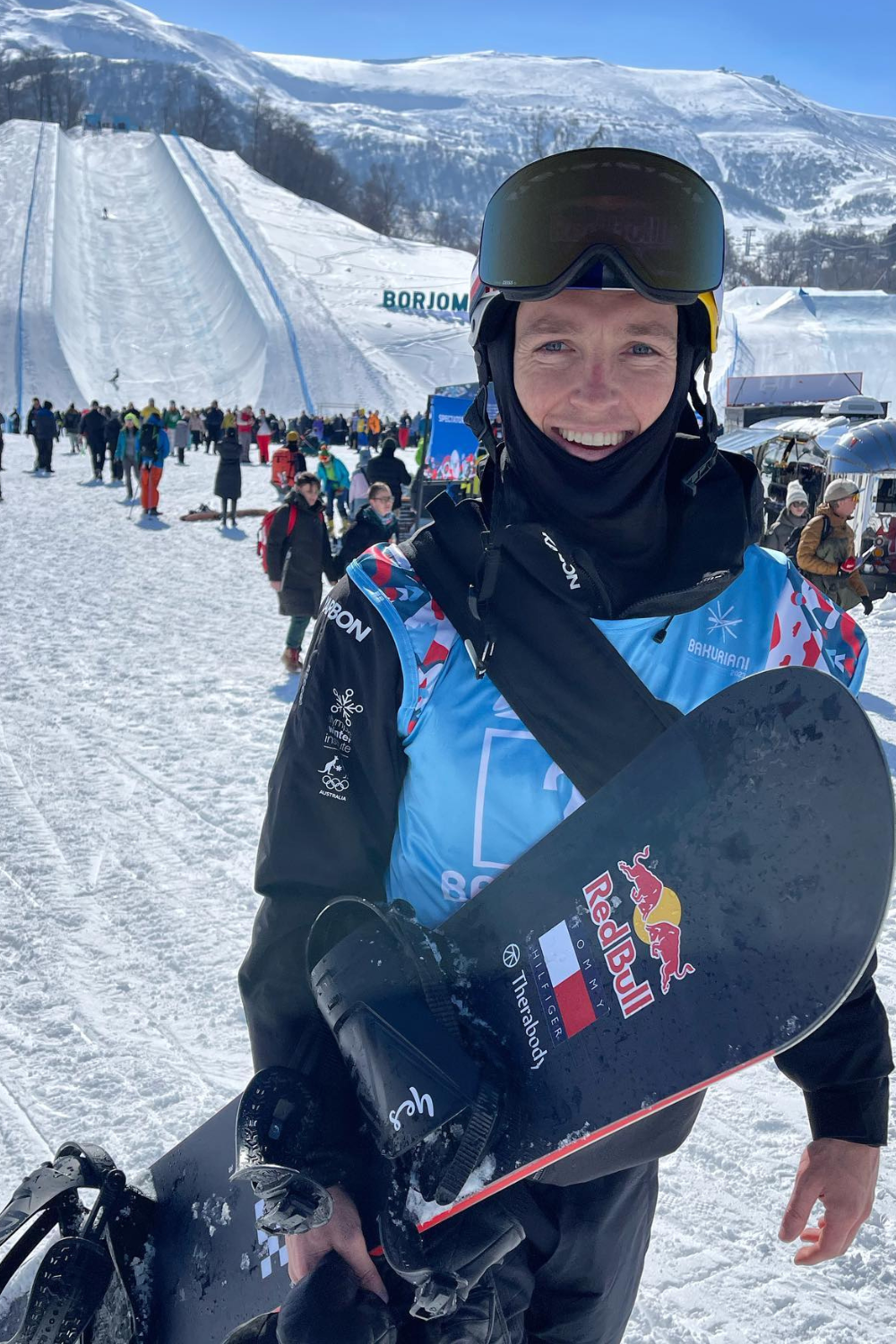 Scott James is an Australian snowboarder and four-time Olympian who was the flag bearer for Australia at the 2018 Winter Olympics.
James first secured a spot in the 2010 Winter Olympics in Vancouver at the age of 15. Later, he won his first World Cup event medal, a bronze in the halfpipe in the 2013/14 season.
Moreover, Scotty won a bronze in the men's halfpipe competition at the 2018 Winter Olympics. Four years later, he held on to silver in Beijing Olympics.
Furthermore, in the halfpipe competition, James won his fifth gold medal of his career in the 2023 X Games in Aspen, Colorado.
The Olympian also became the first snowboarder to win the VIS Award of Excellence in 2018.
Scotty James Wife: Chloe Stroll
Chole Stroll is the only daughter of billionaire business owner Lawrence Stroll and his ex-wife Claire-Anne Callens.
Moreover, the wife of Scotty James also has a brother named Lance, who drives for Aston Martin as a Formula 1 racer.
Sports surround stroll in addition to having business and fashion run through her veins. Her mother Claire-Anne, is a well-known fashion designer.
She always aspired to become a musician and decided to focus heavily on singing and pursue a career in it after finishing her schooling.
Despite coming from a wealthy family with billions of dollars, her career is still on the cusp of improvement.
Relationship Timeline
James started dating Chloe after she met him in New York via her F1 driver brother Lance.
Later, in 2021, the couple spilled the secrets of a two-year relationship and hosted a high-profile engagement party.
The event was held in the well-known French city of Cannes, and a who's who of celebrities attended.
"2021…. You've been epic, even if Bauer doesn't look too impressed. Onto 2022 👏❤️." Chloe posted adorable photos of the couple on Instagram that featured the engagement ring.
Furthermore, the duo recently tied the knot in May in a multi-day lavish wedding weekend that included a stay at the Gritti Palace in Venice.
A galaxy of stars turned out for the wedding, which included former Renault boss Flavio Baritore, Hollywood stars Catherine Zeta with her husband Michael Douglas, Sarah Ferguson, and many more.
What Is Their Net Worth?
Aston Martin's market capitalization is $3.17 billion as of August 2023. By market cap, this places Aston Martin as the 3181st most valuable company in the world.
Similarly, James' snowboarding career mostly generates income for him through endorsement deals, awards, and medals.
Additionally, Aussie has a sizable social media following. He regularly publishes sponsored content, which helps him make a little more money.
That being so, the estimated net worth of Scotty James as of 2023 is $1.5 to 3 million.
However, the exact monetary figures of the billionaire's daughter and Scotty's wife, Chloe is unknown.
Stroll, however, lives a life of luxury and enjoys the peak opulence from traveling around the world to staying in the best resorts and hotels.
Recently, the 28-year-old was spotted vacationing with her husband on her father's luxury $200 million yacht.