Sean O'Hair wife, Jackie O'Hair, is a former collegiate golf player. The couple tied the knot in 2002 and have raised four kids.
The American golfer met his wife at a point where things looked grim for him. A young golf player, who had been already exhausted. But soon, Jackie lit up his life.
When he began dating Jackie, Sean, as said by his wife, was almost robotic. As a matter of fact, Jackie was the first girl Sean had ever dated.
In recent years, Sean has faced quite a long string of injuries. His last PGA Tour win was more than a decade ago, but even during these tiring times, his wife has provided steadfast support.
Currently, he is competing in AT&T Byron Nelson Championship, going against younger generation stars Doug Ghim and Si Woo Kim.
Sean O'Hair Wife: Jackie O'Hair
Sean O'Hair and his wife, Jackie O'Hair, met through his love for golf. The first time Sean and Jackie crossed paths was at a golf course near his home in Florida.
A former golf player at Florida Atlantic University, Jackie is a native of Philadelphia. In an interview, Jackie described Sean as a shy individual at first.
The couple met in 2001, and at age 19, it was for the first time Sean was dating someone. Sean, who grew up in a conservative household with a strict father, basically didn't know how to socialize with others.
But thankfully, Jackie and her family helped Sean to settle with ease. The golfer once recalled an instance between him and Jackie's father, Steve Lucas.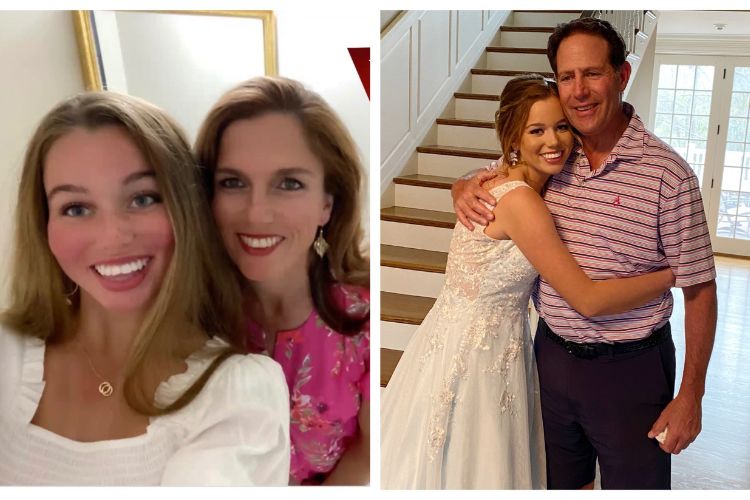 The teenager Sean, who had just begun dating Jackie, bought her flowers while coming to meet her at home. At the door, he was met by his future father-in-law, who sarcastically said now his wife would nag him for not buying her flowers.
At the time, O'Hair didn't quite understand his humor, but soon he embraced it as he traveled to golf courses with him.
Sean and Jackie tied the knot in late 2002. She caddied for him for a while to save money.
Later, his father-in-law also caddied for him. Sean has previously said Lucas took up his father's spot and taught him to socialize.
His performance improved drastically, and soon he became one of the top players in the game. In his interviews, Sean thanked his wife for helping him come out from a dark phase during their initial years of marriage.
The two introverts found each other and helped each other to grow into the person they became in the future.
Sean O'Hair And Jackie O'Hair Kids
Sean O'Hair and Jackie O'Hair share four kids, Molly, Luke, Grady, and Trevor.
The couple's first child, Molly, was born in 2005. The eldest child of the O'Hair family, Molly, recently graduated from Bayard Rustin High School. She has committed to Clemson University for higher studies.
At her high school, Molly played field hockey and has shared several pictures with her friends and hockey team on her VSCO page.
Molly has also shared pictures with her famous father, her mom, and her maternal grandfather, Steve Lucas.
Her brothers, Luke, Grady, and Trevor, remain away from the public limelight. Though they have an Instagram page, they haven't shared anything noteworthy.