Sebastian Janikowski does not have a son. However, we do know he has three daughters.
The former Raiders kicker Sebastian Janikowski maintains a discreet personality regarding his private details. The NFL veteran was only active as an athlete on the pitch.
Nonetheless, we do know that he is a married man. Janikowski and his wife Lori have three kids; however, only two of his daughters' names are available.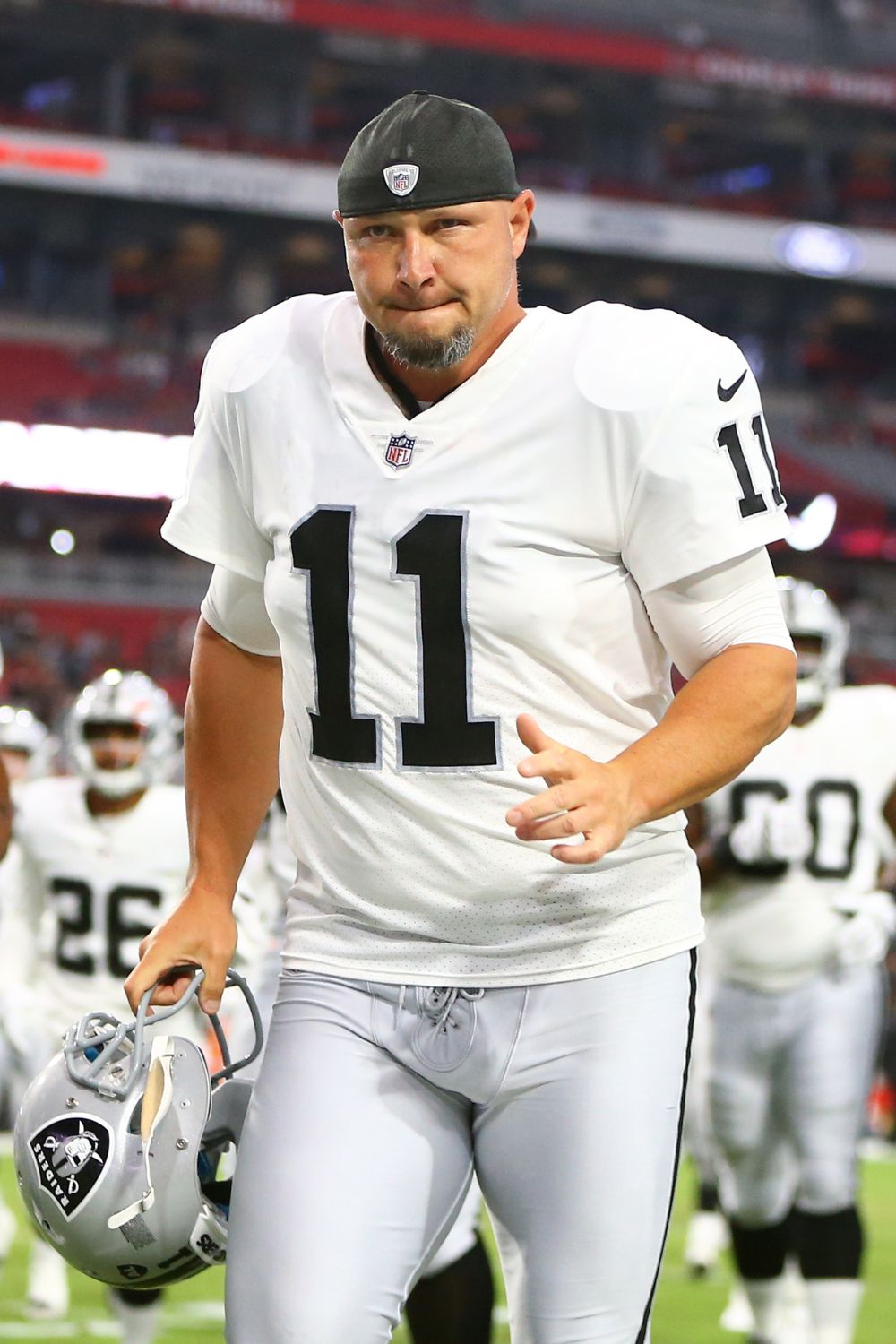 Sebastian Pawel Janikowski is a 45-year-old former football player who played in the NFL for 18 seasons. Janikowski was a kicker and is the all-time leading scorer of the Raiders franchise.
Originally from Walbrzych in Poland, Janikowski moved to the USA with his family at a young age. As a child, he possessed all the skills of an excellent soccer player and wanted to become one.
However, during his schooling at Seabreeze, Sebastian enlisted in football as a placekicker and quickly impressed. His ability to score long-field goals made him Florida's best, and his name was on the 1996 All-America Team.
Eventually, Janikowski's transition into football saw him getting offers from top-level colleges. Nonetheless, he committed to Florida State University.
With the Seminoles, Janikowski won 2 Lou Groza awards and established himself as the state's top placekicker.
The placekicker played 18 seasons in the NFL and spent the first 17 with the Las Vegas Raiders. He retired in 2018 after playing his last season with the Seattle Seahawks.
Does Sebastian Janikowski Have A Son?
The most evident answer to this question would be, no, the former NFL athlete does not have a son; as per the sources and reports, there has been no evidence of him having a son.
Sebastian Janikowski: Married Life & Kids
From the fact that we know, Sebastian has three kids with his wife, Lori Janikowski.
Little to nothing is known about the couple's private lives, and they are not active on social media either.
Furthermore, what we do from sources is Sebastian and Lori started dating around the early 2000s. By 2006, the couple were already engaged.
Lori does not enjoy the spotlight and has been a discreet figure for long. Moreover, she has supported her husband from the shadows for all his career.
Meet Sebastian's Kids: Mila And Vi
As mentioned earlier, Sebastian has three kids, all of whom are daughters.
They are twins, and their names are Mila and Vi Janikowski.
Sebastian's third kid is also a daughter; however, there has been no information regarding her name.
The former athlete is a proper family man and loves his kids dearly. In addition, he has a tattoo of a Polynesian symbol across his arm, representing the word 'family.'