Football fans have been wishing to discover the secrets behind Sergio Brown's ink. The ex-NFL pro's collection of tattoos has left fans inquisitive to unravel their meanings.
Sergio Brown had been missing since his mother was found dead in a creek on September 16, 2023.
Surprisingly, on October 11, 2023, he was taken into custody for his mom's murder.
With his return to the spotlight, fans are eager to discover the number of tattoos Sergio has and their significance.
Sergio Brown is a former American football player who played as a safety in the National Football League (NFL). He was born on May 22, 1988, in Maywood, Illinois.
He started his career as a wide receiver and defensive back, playing for his high school team. As a safety in his senior year, he made 41 tackles, two sacks, and six interceptions.
As an undrafted player in the 2010 NFL Draft, the New England Patriots signed the safety. However, he made his NFL debut after spending six weeks with the practice squad.
Brown appeared for different teams, such as the Indianapolis Colts, Atlanta Falcons, Jacksonville Jaguars, and Buffalo Bills.
However, he never managed to make a significant impact and spent most of his career in the practice or the off-season squad.
In his entire NFL career, the player managed 144 total tackles, 2.5 sacks, 1 interception, and 10 deflected passes. The player retired in 2017.
Sergio Brown Tattoo: How Many Does He Have?
Sergio Brown is another name in a long line of athletes who choose to cover their bodies with tattoos.
Fans on the internet are hoping to find out what Sergio Brown's tattoo means and how many he has.
Following his disappearance after his mother's body was found, the former NFL star posted a story on his Instagram where he was shirtless, revealing his tattoos.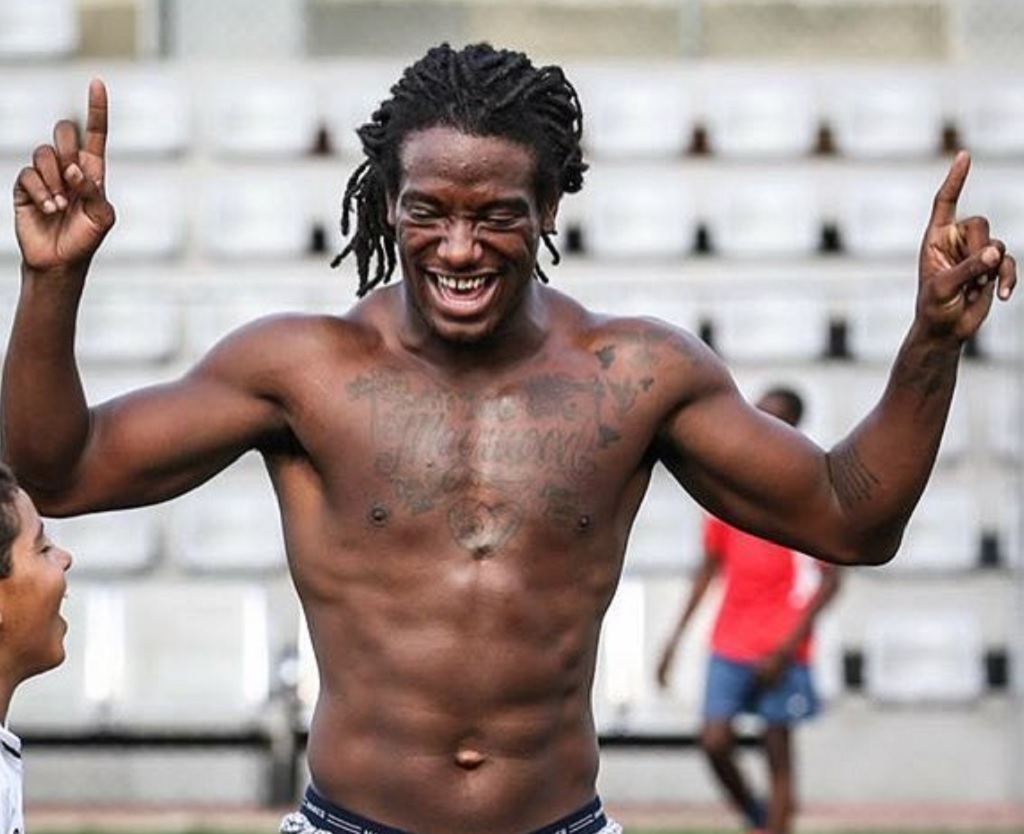 The video clearly shows the tattoo on his chest that reads "Maywood," which is his hometown.
This makes it safe to assume the former NFL star held a special bond with his hometown.
Furthermore, he reportedly has a tattoo on his back of supermodel Kate Moss. The tattoo covers most of his back and was done by the famous tattoo artist Kat Tat.
Moreover, the tattoo has Moss with wings coming out of her back, giving almost an angelic vibe.
The former athlete doesn't seem shy to hide his feelings for the things he loves, as indicated by the two massive tattoos on his back and his chest.
Furthermore, Sergio Brown has a few more tattoos on his wrists and other hidden areas, making it challenging to interpret their meaning.
The former NFL player has never discussed his tattoos in previous interviews, making it tough to unravel their meanings.
Speculating the number of Sergio Brown's tattoos is tricky, but it's clear he enjoys inking his body with things he loves.
A Murder Suspect?
Myrtle Brown was 73 when the police found her lifeless in a creek near her home in Maywood on September 16, 2023.
The former NFL star Sergio Brown had been reported missing ever since his mother's death.
In addition to that, police declared her death a homicide based on the medical examiner's report, which indicated injuries from an assault.
Brown made some bizarre posts on his Instagram, which included labeling the news of his mother's death as "fake news."
However, the police arrested the missing athlete on October 10, 2023, as a murder suspect in his mother's case.
The 35-year-old was arrested in San Diego, with Mexican law enforcement's help, deporting him following an arrest warrant.
Currently, Brown is waiting to be transferred to Maywood, where he will face the murder charge.