The Miami Heat started the Eastern Conference Finals with a commanding 3-0 lead, showcasing their strong postseason performance as the East's eighth seed.
However, the Celtics have managed to bounce back, winning three consecutive elimination games and forcing a pivotal Game 7.
Derrick White's buzzer-beater did the job, and now the series is headed to TD Garden.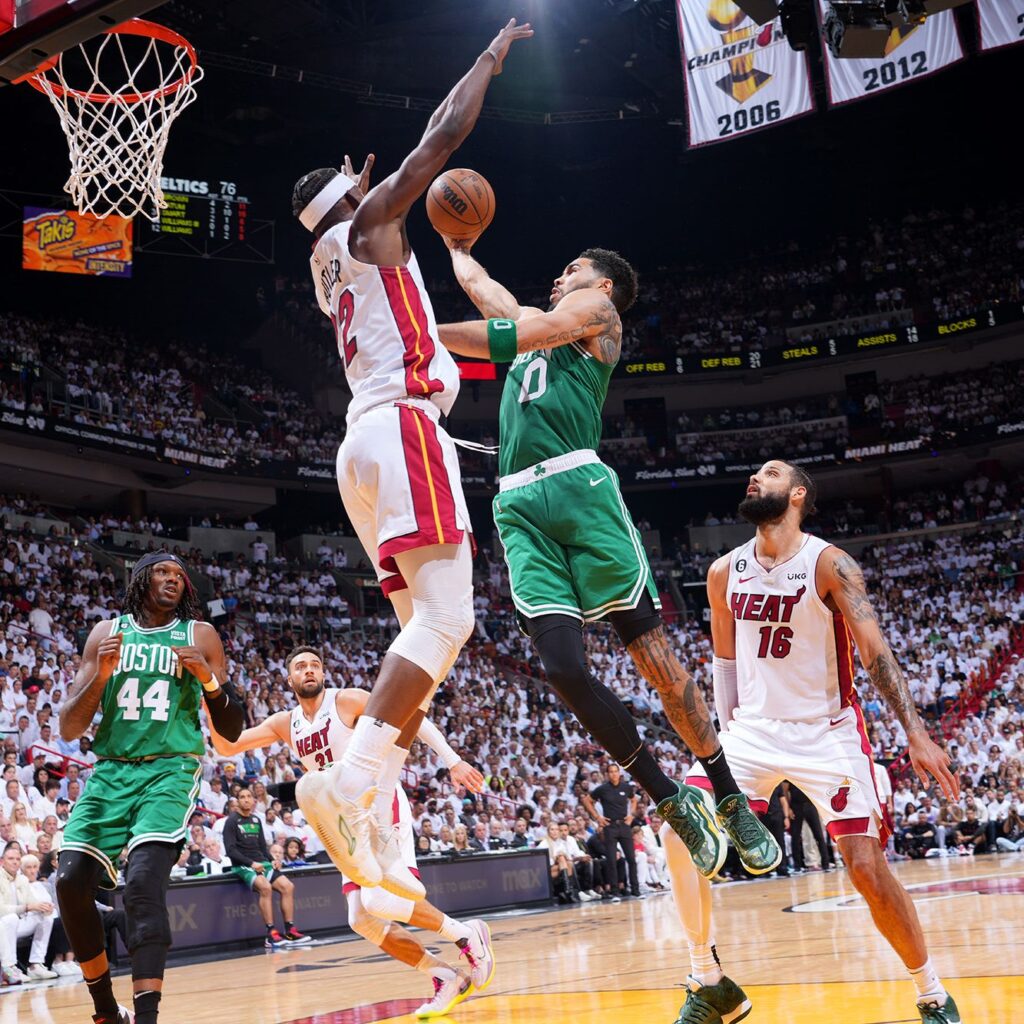 The Celtics face a historic opportunity in the Eastern Conference Finals.
If they manage to win one more game, they would accomplish a remarkable feat: becoming the first team in NBA history to overcome a 3-0 series deficit.
This is the first time that the same teams will meet in Game 7 of the Conference Finals in back-to-back years since the Celtics and 76ers did so in 1981 and 1982.
The odds may be stacked against them, but the Celtics are determined to defy expectations and make history.
What Exactly Happened Heat Vs Celtics?
In a heart-pounding showdown, Derrick White emerged as the ultimate game-changer, stunning the crowd with a buzzer-beating layup.
With a mere 0.5 seconds remaining on the clock, he soared through the air, defying gravity, and sent the Eastern Conference finals into a frenzy, propelling the series to a thrilling Game 7 set to take place in Boston.
Jayson Tatum showcased his undeniable prowess, leading all scorers with a 31-point performance.
Similarly, Jaylen Brown, not to be outdone, complemented Tatum's brilliance with a remarkable display of his own, contributing 26 points to the team's impressive offensive effort.
Final Score
| | | | | | |
| --- | --- | --- | --- | --- | --- |
| Team | Q1 | Q2 | Q3 | Q4 | Final |
| Boston Celtics | 34 | 23 | 22 | 25 | 104 |
| Miami Heat | 29 | 24 | 19 | 31 | 103 |