The two-time NBA champion, Shane Battier, and his high school love, Heidi Ufer, are parents of two kids.
As of 2023, the lovebirds have been walking the conjugal road for 19 years, and their love for each other is growing more day by day.
A former professional basketball player, Shane Battier, enjoyed a successful NBA career.
The first-round pick of the 2001 NBA Draft won two NBA championships with the Miami Heat in 2012 and 2013.
Before turning professionally, he attended Detroit Country Day School and played college basketball for the Duke Blue Devils at Duke University.
Battier was a key player on the Duke team that won the NCAA National Championship in 2001.
Additionally, he is well-known for his philanthropic work and involvement in various community and charitable initiatives.
Shane Battier Kids, Daughter Eloise & Son Zeke Edward
The 2014 NBA Teammate of the Year, Shane Battier, is the father of two children with his wife, Heidi: a son named Zeke Edwart Battier and a daughter named Eloise Battier.
The pair had their first son, Zeke Edward Battier, on June 2, 2008. On April 17, 2011, they welcomed their second child, a daughter, Eloise.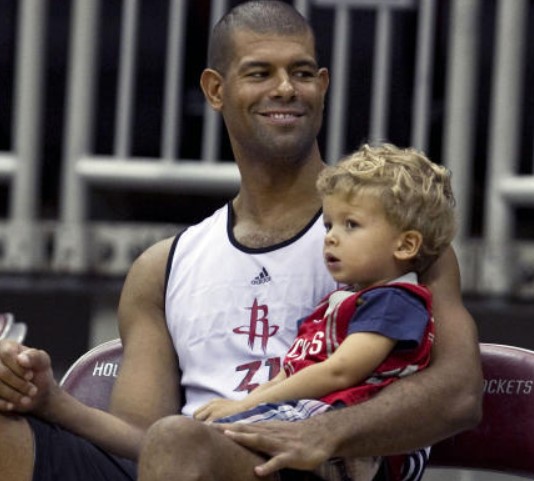 Shane's son, Zeke, follows in his footsteps as he plays basketball. He is currently in his sophomore year at Ransom Everglades High School.
In his freshman year, he averaged 9.3 points and 4.7 rebounds per game in 22 games.
Moreover, the 15-year-old is expected to graduate in 2026.
Unfortunately, not much is known about Shane's 12-year-old daughter, Eloise.
Married To High School Sweetheart, Heidi Ufer
Shane Battier married his high school sweetheart, Heidi Ufer, in July 2004—the two first crossed paths during their time at Detroit Country Day School.
While Shane pursued his education at Duke University, Heidi attended Villanova University. She graduated from Villanova University with a degree in communications.
Both hailing from Birmingham, Michigan, Heidi and Shane currently reside in Coral Gables with their children, Zeke and Eloise.
Furthermore, Heidi has actively contributed her time to volunteering at Ransom Everglades, St. Thomas Episcopal School, and Women of Tomorrow.
Through her involvement in the field of education and various volunteer initiatives, Heidi was inspired to establish a platform through which she and Shane could contribute to the educational advancement of at-risk students.
Battier Take Charge Foundation
Consequently, in 2010, Shane and his wife Heidi founded the Battier Take Charge Foundation to offer educational resources and programs to support the growth and development of young people in disadvantaged communities.
The foundation has significantly impacted Miami, Detroit, Houston, and Philadelphia, advancing the mission of "Do Well, Do Good" to benefit the local communities.
Since its establishment, the Battier Take Charge Foundation has provided over 2.3 million dollars in scholarship funds to more than 100 scholars.